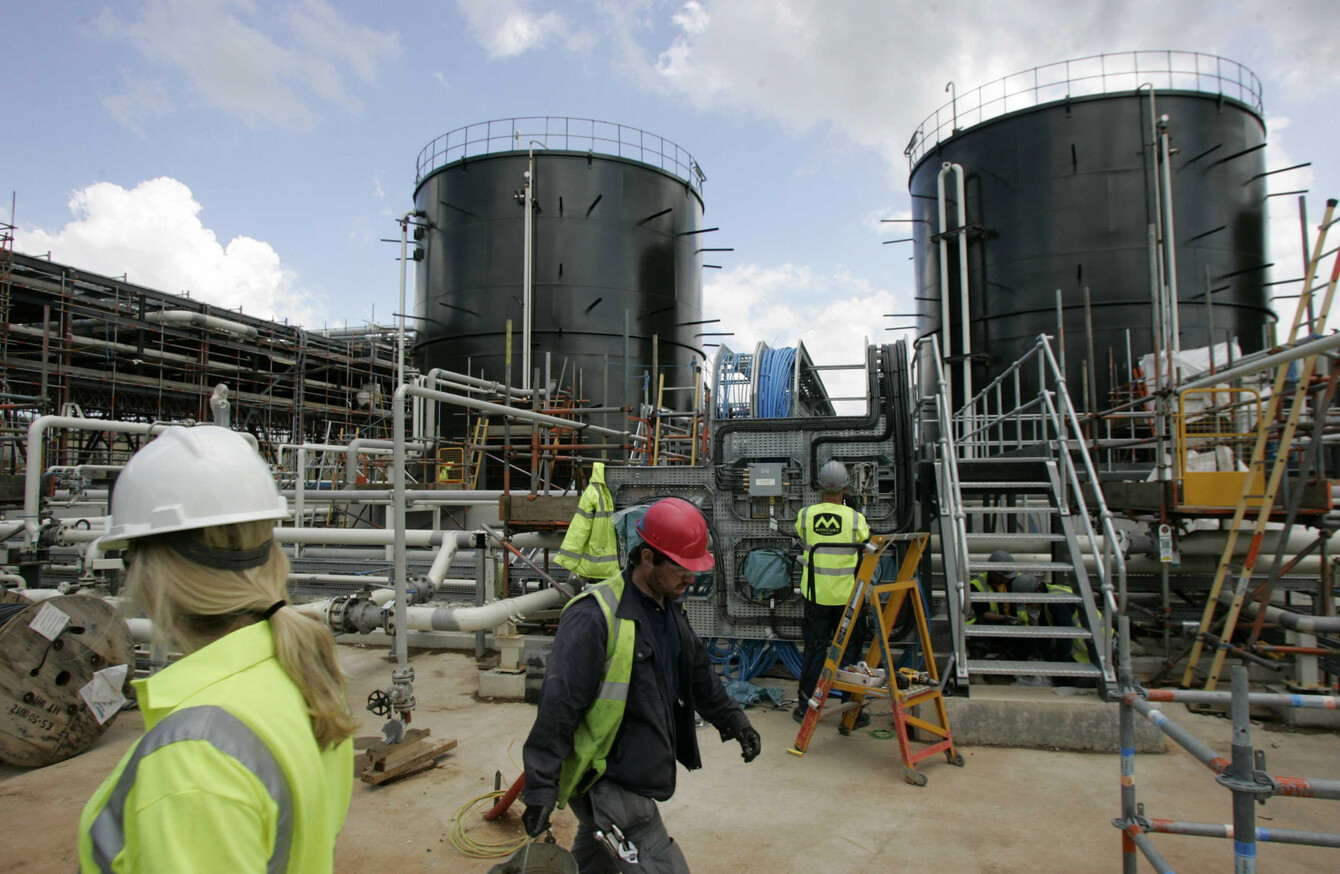 Shell Corrib Gasline Refineries, file photo.
Image: Mark Stedman
Shell Corrib Gasline Refineries, file photo.
Image: Mark Stedman
AN UPGRADE TO the computer system at the Corrib gas refinery in Mayo accidentally led to odourless gas being pumped into the general supply, an investigation by the state's  energy regulator has found.
Around 10,000 homes and businesses had to switch off their gas supply for three days last September due to the fault. The affected gas was redirected back to the refinery in Bellanaboy and flared off to remove it from the system.
Gas is naturally odourless but a smell is added for safety purposes so people can detect it in the event of a leak.
In a report published today the Commission for Regulation of Utilities (CRU) found that there was no additional risk of a gas escape due to the fault, however, as the gas was not odourised it would not have been possible to detect an escape by smell had one occurred.
The problem was identified by Shell E&P Ireland (SEPIL) during checks at the terminal. The IT system upgrades caused the odourant injection system to default to a mode where there was no injection of odourant.
The operating procedure that covered the reboot of the terminal failed to include a step requiring the operator to reset the odourant injection system.
The report notes that the energy regulator took enforcement actions against both SEPIL and Gas Networks Ireland following its investigation.
CRU found that deficiencies in SEPIL's operating procedures led to the incident.
It directed SEPIL to submit an improvement plan to address the problems. The remedial actions set out in that plan have been put in place and the enforcement action against SEPIL has been closed.
The regulator also found deficiencies with Gas Networks Ireland compliance relating to odourant injection and issued it with improvement notices.