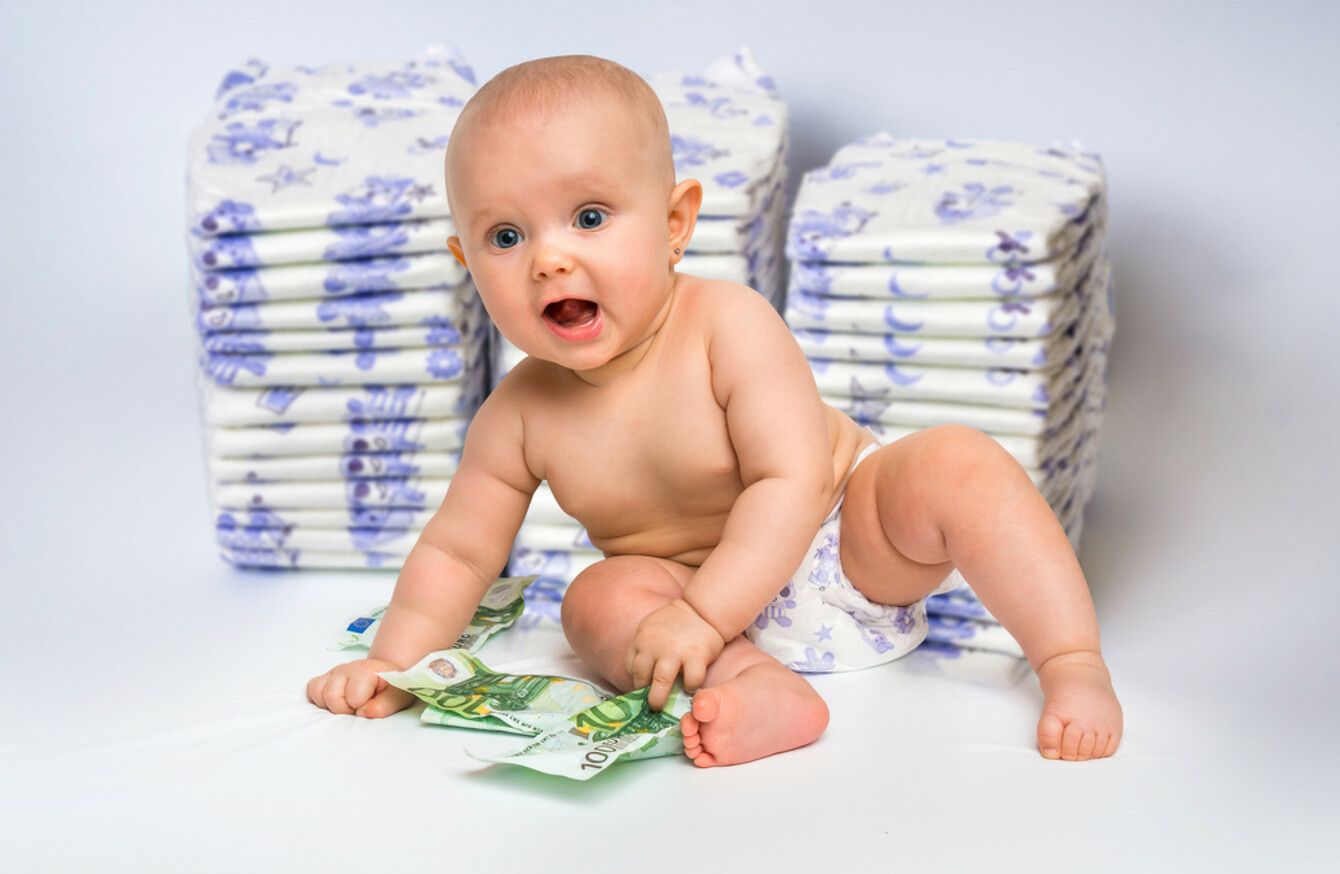 A nationwide audit on the cost of childcare is to be undertaken.
Image: Shutterstock/andriano.cz
A nationwide audit on the cost of childcare is to be undertaken.
Image: Shutterstock/andriano.cz
A REVIEW OF crèche fees nationwide could result in differing grant payments to parents in the future, depending on how much they spend on childcare.
Children's Minister Katherine Zappone has announced that a country-wide childcare cost review is to be undertaken, with the audit findings being used to inform her budget decisions next year.
The review – which will be carried out by the winning applicant in a tender process – could determine what childcare payments families will receive, depending on where they live.
Although some cost surveys have been carried out in recent times, the minister believes the industry and government have been "operating in a vacuum" with no hard statistics on prices.
A survey by Pobal did, however, show the average price of a full-time childcare place is €167 per week, with Dún Laoghaire-Rathdown being the most expensive part of the country for services.
Conceding that the current system is "one of the most expensive in the world", the minister hopes the results of the review will help "finally build a sustainable quality childcare sector which will last for generations".
"It will also ensure fairness in the distribution of supports and help address the genuine concerns over pay and conditions in the sector," she added.
Variances in fees 
Currently, the universal payment for families, which is not means-tested, provides just over a month of free childcare for a family in Dublin. However, it provides about seven weeks of childcare in County Monaghan, one government source said.
It is understood a range of options will be considered by the minister in terms of future childcare provisions.
If there are major distortions between fees nationwide, this could allow any future grant payments to parents to vary depending on where they live and what they pay for childcare.
"Even with the progress that has already been made, the government must be ready for a report which may make for some uncomfortable reading," Zappone told TheJournal.ie.
"This should have been done years ago. We have been operating in a vacuum," said the minister, adding that the findings of this review will give the government a clearer idea on what path to take.
It will ensure that our investments into the future are the right ones and will deliver for children, parents and providers.
Cost of childcare 
This is the first time the government has carried out a comprehensive, independent review of the cost of delivering childcare.
A deadline of 10 months has been set for the process. At the end of that period, Zappone wants to have a view on the entire market and an analysis of the fees paid by parents.
The audit will also analyse the factors that impact on the costs associated with childcare and look at any potential impact an increase in childcare workers' pay would have on the industry.
Budget
"Most importantly it will report back in time for next year's budget negotiations providing hard evidence that we need another successive childcare-centred budget for 2019," Zappone said.
A tender process will see interested companies bid for the contract to carry out the review.
So far this year, the government has invested €466 million in childcare provision, with extra supports for up to 70,000 children starting next month.
However, the minister said she has always been clear that much more needs to be done if families are to have accessible affordable, quality childcare.
"In the coming weeks I will be seeking further investment in Budget 2018, but we must plan beyond that," she concluded.