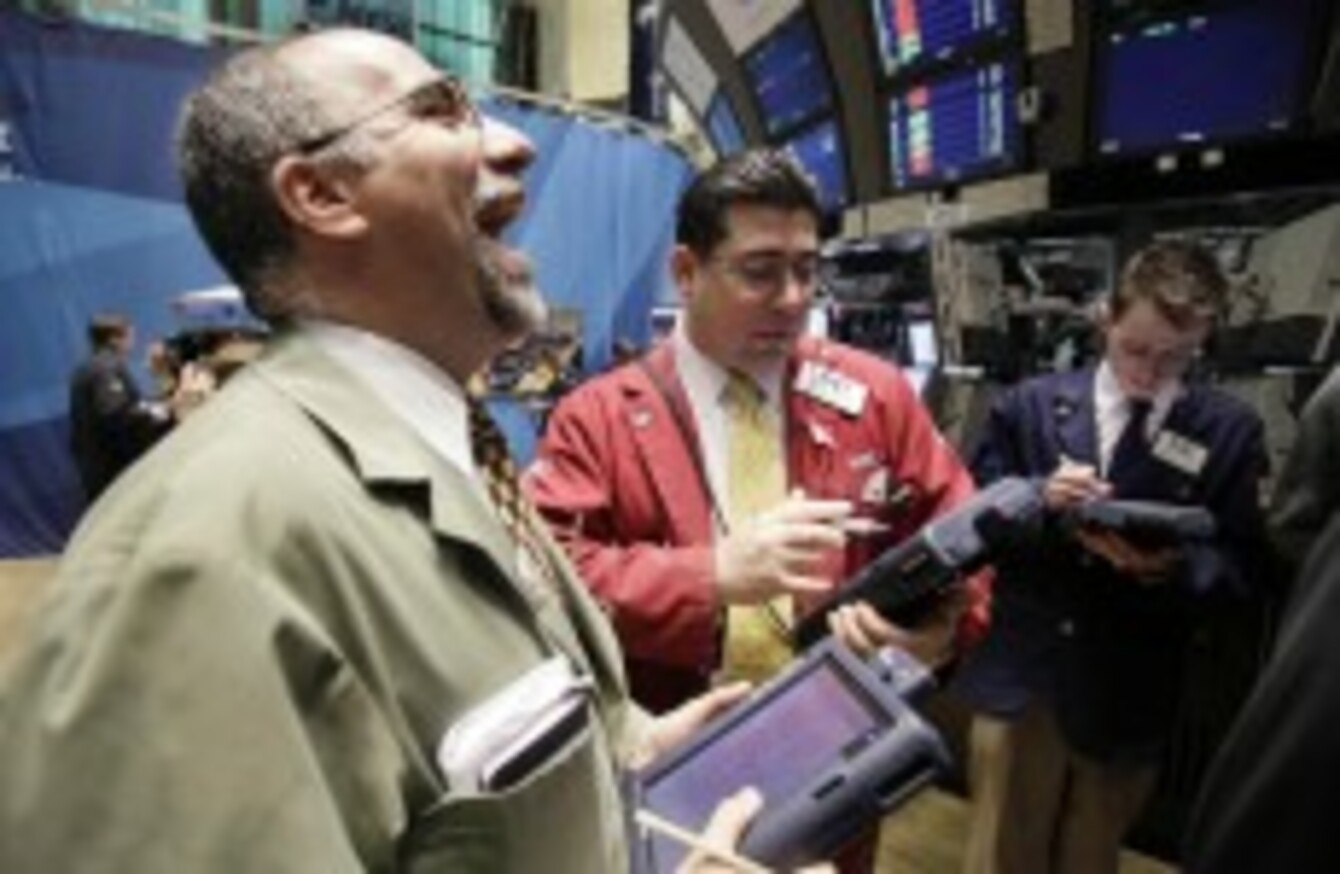 Image: Richard Drew/AP/Press Association Images
Image: Richard Drew/AP/Press Association Images
THE COST OF Italian borrowing has fallen this morning but it remains dangerously close to the 7 per cent level considered unsustainable in the long-term.
The yield on 10-year Italian bonds is at 6.95 per cent at the time of writing and has been falling this morning from yesterday's high of over 7.4 per cent.
Any level above 7 per cent is considered unsustainable and was the trigger for Greece, Ireland and Portugal to seek a bailout from the EU and IMF.
Italy is struggling under the weight of €1.9 trillion worth of  debt and a political crisis which has caused uncertainty in the markets.
Prime Minister Silvio Berlusconi has pledged to step down but who will succeed him is far from clear.
BBC Radio 4 reported this morning that it is expected that Berlusconi will be gone before the markets open on Monday in the hope of bringing stability.
Elsewhere on the stock market, European shares are up this morning but only slightly.
The FTSE 100 fell by nearly 2 per cent when the London Stock Exchange opened this morning before rallying at the time of writing to be up 0.07 per cent.
On the continent, the CAC 40 in Paris is up by over a per cent and in Germany the DAX is also up by over a per cent.
Asian markets had a torrid time overnight all down at the close of play with the Hang Seng in Hong Kong down by over 5 per cent. US shares also closed down by over 3 per cent yesterday.