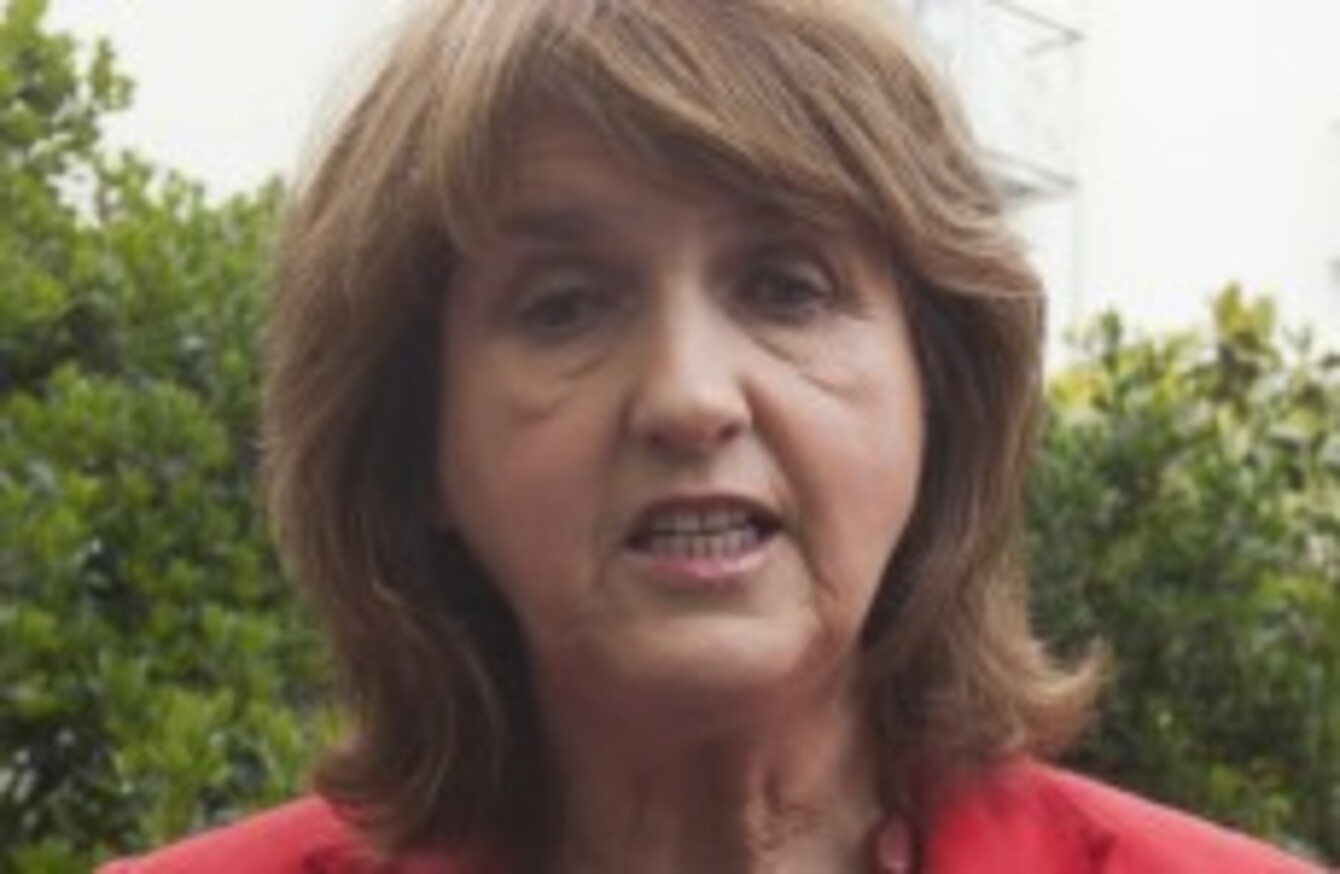 Joan Burton
Image: Leah Farrell/Photocall Ireland
Joan Burton
Image: Leah Farrell/Photocall Ireland
TÁNAISTE JOAN BURTON has confirmed the Department of Social Protection is paying a company €630,000 to deal with the ICT aspect of paying the water conservation grant.
During the week, Burton told the Dáil BearingPoint won the contract "for the extension of payment functionality and development of a customer self-service web service" in relation to the grant.
The value of the contract is €637,230.81 exclusive of all taxes and VAT.
"The administration and payment of this grant is a significant project for the Department and requires the development and implementation of ICT systems, ICT infrastructure and various customer support and communications services.
"The procurement of services is essential to support the Department in providing a high quality service to the public in a cost effective and efficient manner and is governed by a comprehensive regulatory, legal and procedural framework," Burton told Fianna Fáil's Seán Fleming in response to a parliamentary question.
The Social Protection Minister added that "every effort is being made to maximise efficiencies and keep costs to the absolute minimum".
"In this regard, it is intended that the ICT infrastructure put in place for this project will be reused for the provision of online services in the future."
Burton noted a request for tender for the provision of customer call centre services was advertised in April 2015. The closing date for receipt of tenders was 13 May and the tender evaluation process is currently being finalised.
BearingPoint, which is headquartered in the Netherlands and has been trading in Ireland for over 40 years, has carried out work for a number of departments in the past.
The government is making a water conservation grant of €100 per year available to all primary residences that register with Irish Water by 30 June.