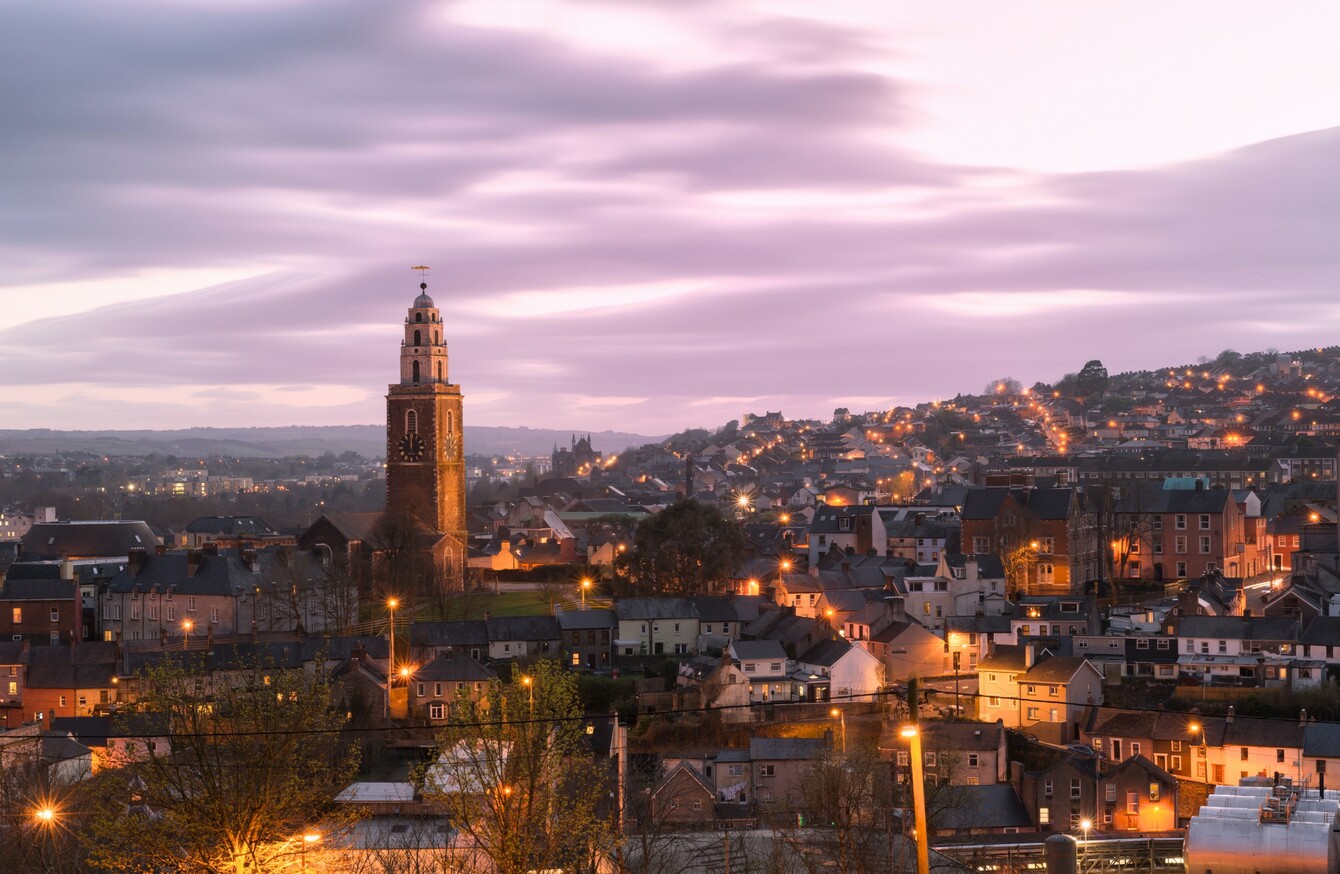 Image: Shutterstock/Peter O'Toole
Image: Shutterstock/Peter O'Toole
THE COST OF rented accommodation in Ireland has risen by 3.9% in the past three months, while the number of available houses on the Irish rental market has fallen by 20% when compared to last year.
The latest renting report released by the property website Daft.ie showed that the increase in rent prices in the past three months has exceeded peak prices from the Celtic Tiger era – when we were in the middle of a property bubble.
This is the largest three-month increase in rent prices since early 2007 and means that, at €1,037 in the second quarter, the average monthly rent nationwide is at its highest level on record.
This is coupled with a decrease in available rented accommodation – just 3,600 homes were advertised on 1 August, which is 1,000 fewer than on the same date a year previously.
Here's a quick look at the average rent prices across our cities, including their percentage increase compared to a year ago:
€1,520: The average rent in Dublin (up 11.1%)
€1,051: The average rent in Cork (up 18.2%)
€932: The average rent in Galway (up 13.9%)
€829: The average rent in Limerick (up 15.5%)
€712: The average rent in Waterford (up 13.3%)
€736: The average for the rest of the country (up 9.7%)
This report comes as thousands of students accept offers for college courses and begin their hunt for accommodation before the start of the academic year in two weeks' time.
Speaking as part of Daft.ie's Rental Report, Conor Viscardi, UCD Students' Union President, and Kieran McNulty, Trinity College Students' Union President, said that the promises of reform in the housing market made by the government were "aimed at the medium to short term," and that the immediate solution was for people with a spare room to offer it to students beginning in September.
By letting out an empty room in their house as digs, Irish homeowners can put more bed spaces on the market tomorrow than any other stakeholder – including Government. Under the existing legislation, they can do this without going through a lengthy bureaucratic process and they are also guaranteed tax relief. The rental income on student digs is exempt from tax as long as it does not exceed €12,000 in a tax year.
They added after this:
If this scheme doesn't see significant take-up, however, many young people on a high after their Leaving Cert results are going to have their spirits crushed.
Fianna Fáil spokesperson for education and skills Thomas Byrne said the government needed to address the student accommodation crisis as a matter of urgency.
"I have been critical that the new Government housing plan does little to deal with the student accommodation crisis," he said.
Both short-term and medium-term solutions are required.
Dublin
To put these figures into perspective, rents in Dublin city are on average 5.2% higher than their previous peak in early 2008, and when compared to their lowest rates in 2010, have grown by 51.3%.
Dublin also has 1,400 homes available to rent in the past three months – a figure that is down by nearly 350 homes compared to last year.
This fall in available housing coincides with new figures from Focus Ireland, which show that there are just under 600 families homeless in Dublin – that's an extra 97 families who have been put out of their homes and onto the streets in July alone.
Commenting on the report, Mike Allen, director of advocacy with Focus Ireland, said that  "more comprehensive action is needed" to tackle rising rents.
"Our frontline services have seen that the vast majority of the families becoming homelessness previously rented their home in the private rented sector," said Allen.
These are people who have never experienced homelessness before and are losing their home due to economic reasons. The two main forces pushing them into homelessness are rising rents and landlords leaving the sector, either voluntarily or through being forced by their banks.
Leinster
Rent prices in Meath have risen by 50% in the past four years, compared to a 20% rise in Wexford's rental market in the same amount of time.
Wicklow and Kildare had the highest average rent prices at €1,038, but there was a significant rise in rent prices across all accommodation in the greater Dublin area.
The report also found that the average rental prices for a double-bed rent-a-room in the Dublin commuter counties were €200 more per month than those in west Leinster.
Munster
Cork city saw the biggest rise in the average rent prices in the country, with the average price of a single-bed rent-a-room in Cork city centre costing an average of €344 a month.
There are just under 800 homes available to rent in Munster on 1 August, which is down a fifth, or 200 houses since last year.
In total, the entire province saw an increase of between 3.5% and 5% between April and June of this year.
Connacht/Ulster
Galway city continues to be the most expensive place to rent in this region, but prices outside the city are among the cheapest and most stable in the country.
Rent prices in Galway city are 10% above their peak in 2008, and 7% higher when compared to this time last year.
The number of houses available to let has also dropped by almost a quarter, with 635 homes available on 1 August 2016.
The three counties offering the cheapest accommodation rates included Leitrim (€49), Longford (€521) and Donegal (€533) – less than half of those in Co Dublin.
Stephen Faughnan, Chairman of the Irish Property Owners' Association says that increased costs levied by the state is putting the private rental market under pressure and tenants are suffering.
If the current tax treatment continues, we will face less rental property available and people looking for accommodation will suffer. The Government needs to listen to the practitioners to rectify this dire situation and get it back on track.
"Another year on and we have even less accommodation available; when will the Government get sense and deal with the situation which is getting worse?"
The study was conducted by measuring the properties advertised on Daft.ie for the period from April to June 2016. The full report is available here.
Note: Journal Media Ltd has shareholders in common with Daft.ie publisher Distilled Media Group.
With reporting from Cormac Fitzgerald