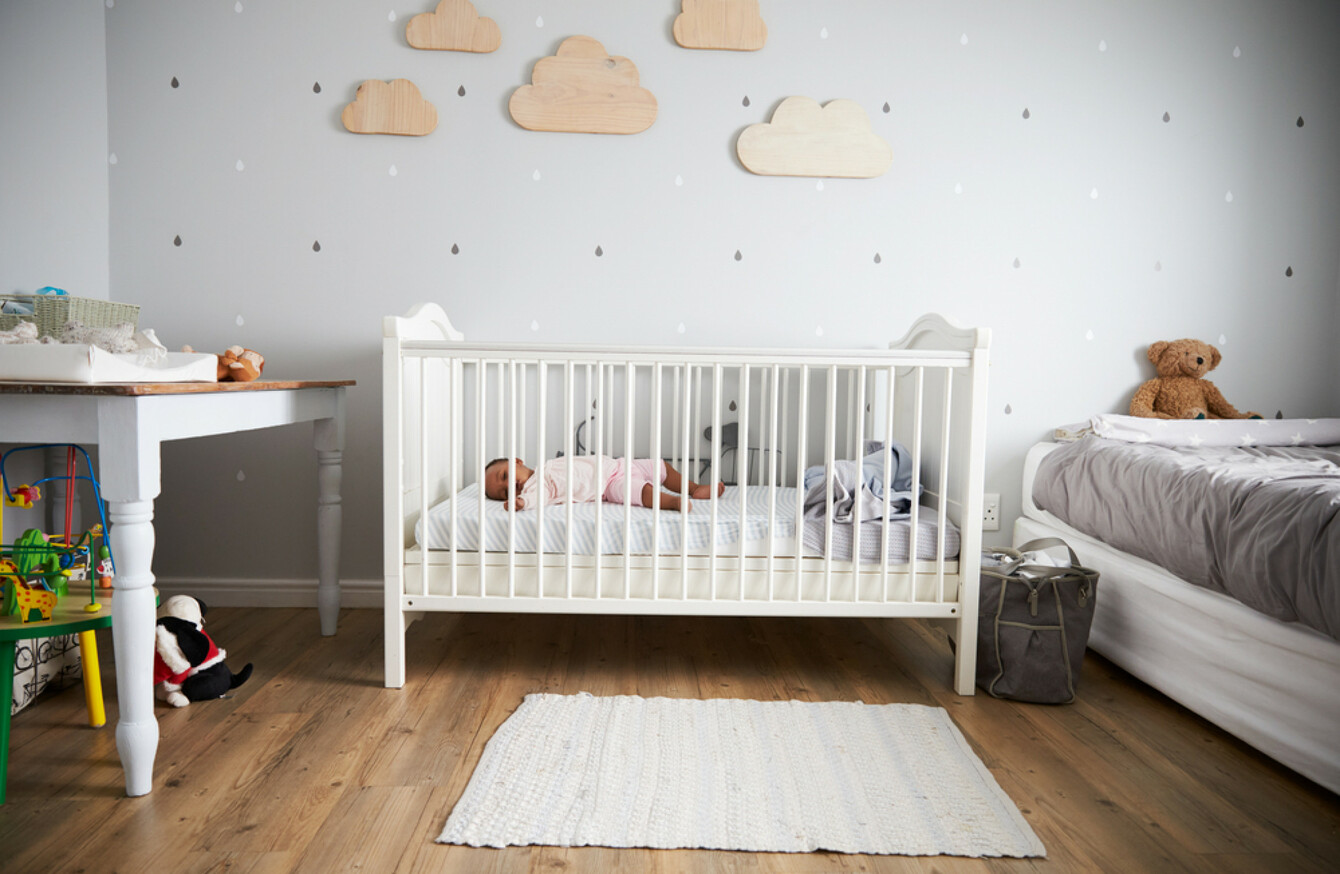 File
Image: Shutterstock/Monkey Business Images
File
Image: Shutterstock/Monkey Business Images
BABIES WHO DIED from sudden infant death syndrome (also known as "cot death") have a higher prevalence of rare genetic mutations associated with impairment of the breathing muscles, researchers have found.
This suggests a possible genetic element of the disorder, according to a case-control study in the UK and USA published in The Lancet.
Typically, the mutations are either not found in controls or are very rare, and typically found in fewer than five people in every 100,000. However, the study found mutations of this kind in four of the 278 children who had died of sudden infant death syndrome, compared to none of the 729 healthy controls.
The authors of the study say that much more research is needed and they are not sure if drug treatments are suitable. They also say that these mutations are not the sole cause of cot death.
Sudden infant death syndrome is the unexpected death of a seemingly healthy child. It is the leading cause of post-neonatal death in high income countries, but deaths are rare, and an individual baby's risk is low.
Typically, it affects children aged between 2-4 months, and accounts for 2,400 deaths each year in the USA, and around 300 in the UK. The cause of the disorder is unknown, but babies being unable to regulate their breathing is thought to be an important component. It is more common in male babies and those born prematurely. Putting babies to sleep on their back, and not sleeping in the same bed as a parent is known to reduce the risk.
The study looked at the prevalence of mutations in the SCN4A gene which codes for an important cell surface receptor (a skeletal muscle sodium ion channel protein). The expression of this cell receptor in breathing muscles is low at birth and increases over the first two years of life.
Mutations in this gene are associated with a range of genetic neuromuscular disorders, such as myotonia, periodic paralysis, myopathy, and myasthenic syndrome, and with life-threatening pauses in breathing, and spasms of the vocal cords that make breathing or speaking temporarily difficult.
While the study found general mutations in the SCN4A gene in six of the 284 infants who died, and in nine of the 729 controls, mutations that disrupted the cell surface receptor were only found in four of the children who had died of sudden infant death syndrome, and none of the controls.
"Our study is the first to link a genetic cause of weaker breathing muscles with sudden infant death syndrome, and suggests that genes controlling breathing muscle function could be important in this condition. However, more research will be needed to confirm and fully understand this link," says corresponding author Professor Michael Hanna, MRC Centre for Neuromuscular Diseases, UCL Institute of Neurology and National Hospital for Neurology and Neurosurgery, UK.
"While there are drug treatments for children and adults with genetic neuromuscular disorders caused by SCN4A gene mutations, it is unclear whether these treatments would reduce the risk of sudden infant death syndrome, and further research is essential before these findings can become relevant to treatment."