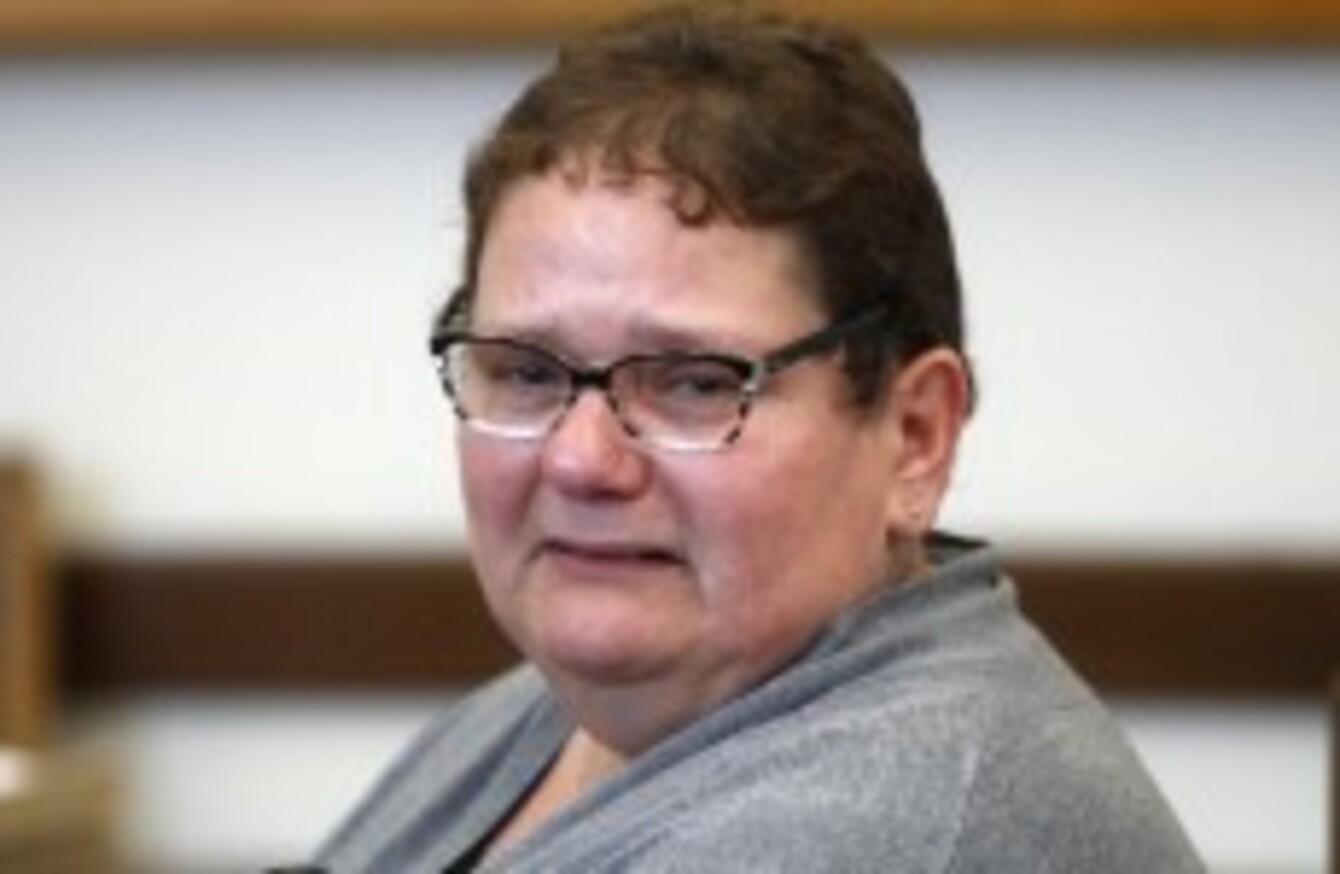 Dominique Cottrez
Image: PA/Michel Spingler
Dominique Cottrez
Image: PA/Michel Spingler
A FRENCH COURT  jailed a housewife for nine years today for killing eight of her newborns after a dramatic trial in which she lied about having an incestuous relationship with her father.
Dominique Cottrez, a 51-year-old former health worker, was found guilty of suffocating eight of her babies between 1989 and 2000, shortly after secretly giving birth to them.
Most of the killings occurred in the bathroom of her home near the Belgian border.
The sentence was half that requested by prosecutors. After five hours of deliberation, the jury said Cottrez suffered from impaired judgement.
Visibly relieved at the verdict, Cottrez embraced her husband and two daughters.
Her lawyers had pleaded with the nine-member jury to take into account the "distress" of a fragile woman plagued by neuroses.
"If this women took pleasure (in her acts) we would not have found the bodies. She conserved them … she woke up at night in winter to cover their bodies," said lawyer Frank Berton.
Another lawyer Marie-Helene Carlier recalled that other countries such as Finland, Switzerland and the United Kingdom had often reduced the prison sentences of women who kill newborns after pregnancy denial.
Carlier said Cottrez, who suffers from obesity, had been "destroyed" after a mid-wife chided her for being overweight during the birth of her first child.
"We never pleaded innocence, only distress," said Carlier.
Horror
Cottrez's crimes were uncovered in July 2010 when a new owner moved into her parents' home in northern France and unearthed the bodies of two of her infants wrapped in plastic bags buried in the garden.
A resulting police investigation turned up six other tiny corpses in a tank in the garage at Cottrez's home.
The housewife initially told investigators that she feared the babies were born from a sexual relationship with her father that had taken place from her childhood until his death in 2007.
However, testing showed her husband had fathered the children and in a spectacular turnaround she on Monday admitted in court she had fabricated the story.
Cottrez was able to hide the pregnancies from her doctors as well as her husband and two adult daughters in part due to her obesity, since she weighed up to 130 kilos (286 pounds) while pregnant.
"I did all this alone, I admit it," she told the court on Wednesday, though she added she believed her husband was aware of what was happening.
Magistrate Annelise Cau said the killings were carried out with "determination, awareness, organisation and above all cool-headedness."
Prosecutor Eric Vaillant said that Cottrez needed to go to prison, "so that she realises the absolute horror of the crimes she has committed."