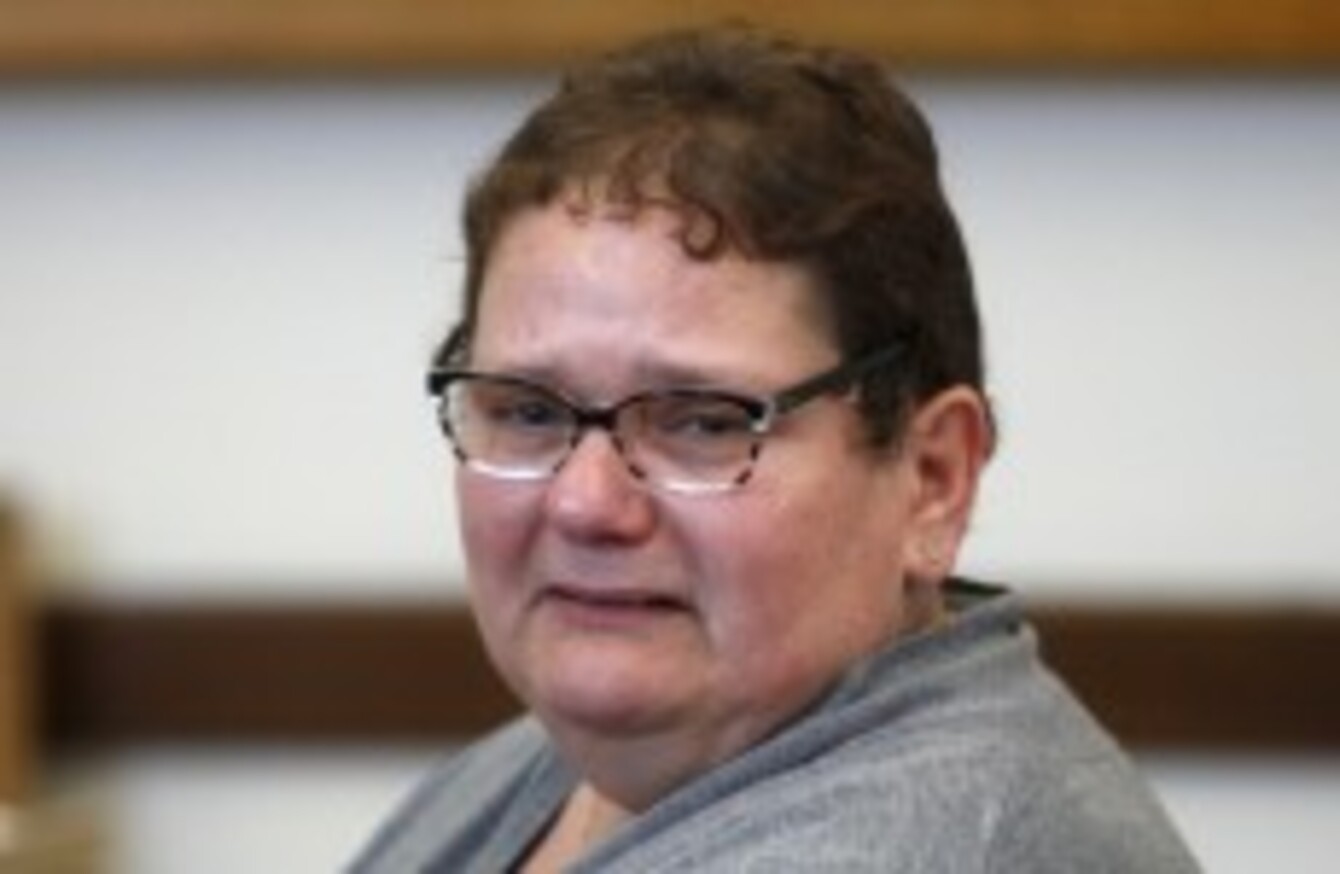 Dominique Cottrez
Image: Michel Spingler
Dominique Cottrez
Image: Michel Spingler
A FRENCH HOUSEWIFE on trial for killing eight of her children at birth has told a court she had a normal childhood, but had battled her whole life with obesity.
However, Dominique Cottrez, a 51-year-old former health worker did not delve into her relationship with her father during testimony on the opening day of her murder trial in court in Douai, northern France.
She has claimed previously in the case that has drawn outrage across France that the children were from an incestuous relationship with him. The court has put off questioning on her claims to later in the proceedings.
She is accused of suffocating eight of her babies between 1989 and 2000, shortly after secretly giving birth to them on towels in the bathroom of her home near the Belgian border.
Cottrez weighed up to 130 kilos (286 pounds) during her pregnancies which made them all but undetectable, even for her doctors as well as her husband and two adult daughters who comforted her during the hearing.
She described growing up with a stern mother, a hardworking father and four siblings and said her performance in school had been average.
"I had a normal childhood," Cottrez said.
However, from a young age she battled with her weight and was mocked by the other children at school. She tried several times to slim down but failed.
When one of the judges inquired why she had not sought professional help, Cottrez said: "I didn't know how to ask."
Her path to court began in July 2010 when a new owner moved into the home of Cottrez's parents in the northern French village of Villers-au-Tertre and unearthed the bodies of two infants wrapped in plastic bags buried in the garden.
Six more were later found in Cottrez's own home nearby.
Cottrez told investigators that she feared the babies were born from a sexual relationship with her father that had taken place from her childhood until his death in 2007.
But when she testified she described a home life that included a stern mother, five siblings and average performance in school.
 'Extensions of herself'
However, testing has revealed that all of the dead infants were fathered by her husband, Pierre-Marie Cottrez. Some of the children were born while he was away on business.
"She was held prisoner by incest. She was convinced she was going to have monsters and that these monsters had no identity, no reality," said Frank Berton, one of her lawyers.
The trial is expected to delve into whether Cottrez was fully conscious of her crimes. It may also reveal what, if any, suspicions her family had.
The infants' corpses were hidden in a laundry basket, the garage and cabinets at her family home. Yet at the conclusion of their investigation authorities did not file charges against any of her family members.
Children's welfare groups have expressed outrage over the case.
"This is not a case of pregnancy denial, it's the denial of a child. Mrs. Cottrez used murder as a means of contraception," said Yves Crespin, the lawyer for an anti-child abuse group.
However, Cottrez's lawyers note that despite the killings she kept the bodies of the infants close to her bed over many years.
"She didn't just give birth to babies, but extensions of herself, which she was not able to let go of," said lawyer Marie-Helene Carlier.