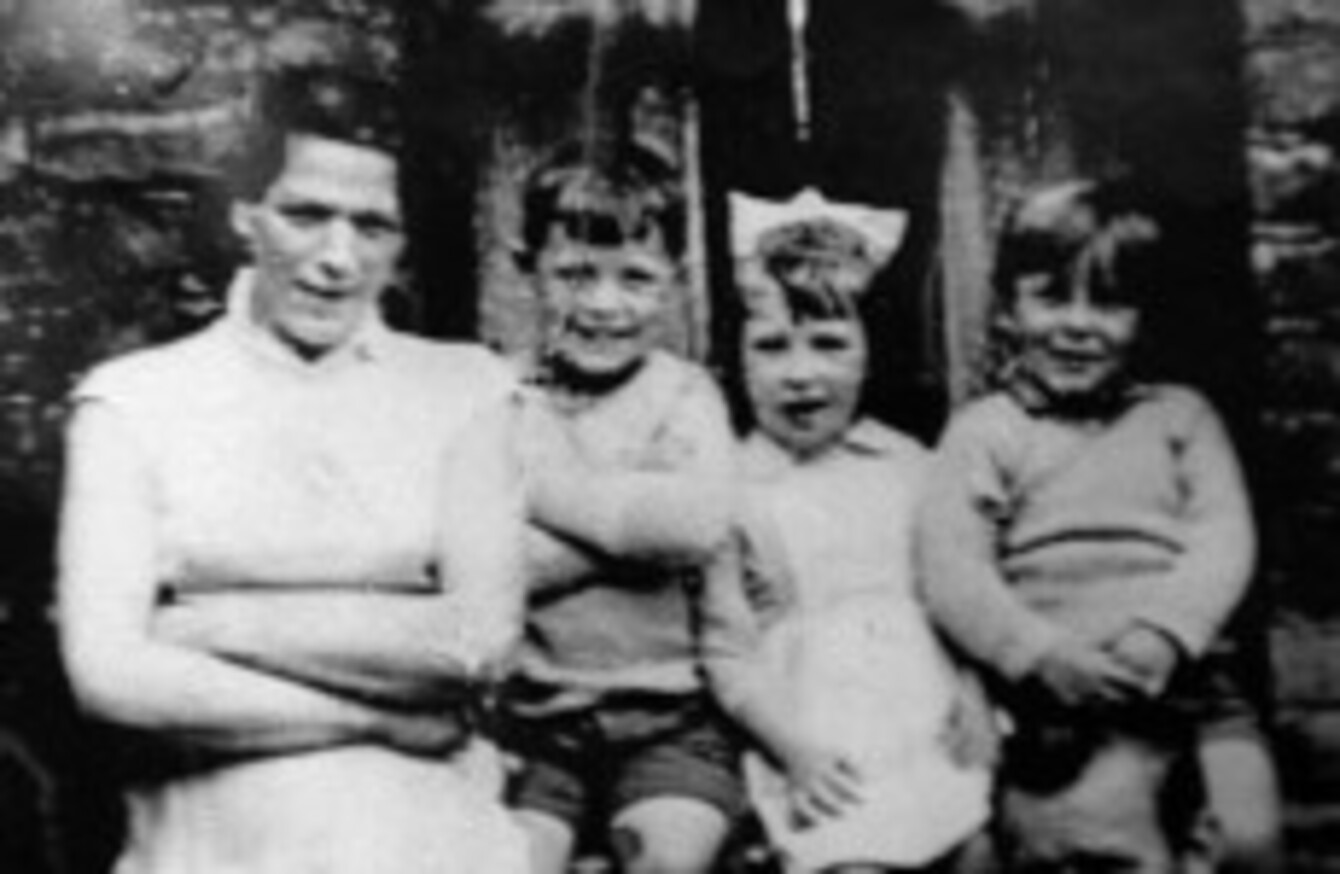 Jean McConville (left) with three of her children before she vanished in 1972.
Image: PA/PA Archive/Press Association Images
Jean McConville (left) with three of her children before she vanished in 1972.
Image: PA/PA Archive/Press Association Images
THE FAMILY OF Jean McConville may submit a Freedom of Information request to the British government to release a number of war diaries of regiments stationed at the Divis Street flats at the time of the mother-of-ten's disappearance.
The diaries, the existence of which was discovered by journalist Ed Moloney and former IRA member Anthony McIntyre, are embargoed until 2059 but may hold a key to unlocking the truth about the 1972 abduction and murder.
Moloney, who is behind the Boston Tapes project detailing the history of the Troubles in Northern Ireland, believes the diaries should be released in the search for the truth and in the name of fairness.
Tapes of interviews with convicted IRA bomber Dolours Price that were recorded during that research, are due to be handed to the PSNI following a court wrangle in the US.
Speaking to RTÉ Radio One's This Week programme today, Moloney said that the accusation that McConville was an informer "will just not go away", despite her family's insistence and a Police Ombudsman's report which proclaimed her innocence.
"If she wasn't an informer, we deserve to know that," he said, adding that "contemporaneous documents are very convincing".
However, he also said that if the diaries reveal her to be an informer that was caught or confessed, then the British Army could be accused of exploiting her by returning her to activities.
Former Police Ombudsman's Nuala O'Loan, also interviewed by RTÉ Radio One today, said there is a duty on the PSNI to seek any information which is relevant to a crime and that the diaries should be released to investigating officers if they haven't already seen them.
She said she does not know if the documents were available to her team during her 2006 probe.
"I don't know whether we had access to these particular documents. I do know that we had access to contemporaneous military records at the time," she said.
"There's always a possibility of additional evidence coming forward in respect of any investigation," she continued. "What I can say, categorically, is that all the information saw Jean McConville was not an informant.
"What was interesting to me was that there was no reference to her in any of the archives prior to the incident which occurred at some point just before she was murdered where a woman was found in a distressed stage in the street in west Belfast having been beaten by the IRA. And, that appears to be the first  mention in any records.
After her death, there was no information apart from her children reporting that she had been abducted. We don't know when she was abducted…the IRA haven't even told her family that.
The deceased's son Michael has indicated that he might jointly launch the FOI request in the search for more information about his mother's murder.
Documents such as the war diaries are usually released under the 30-year-rule but those from Divis Street in the early 1970s have been exempt.