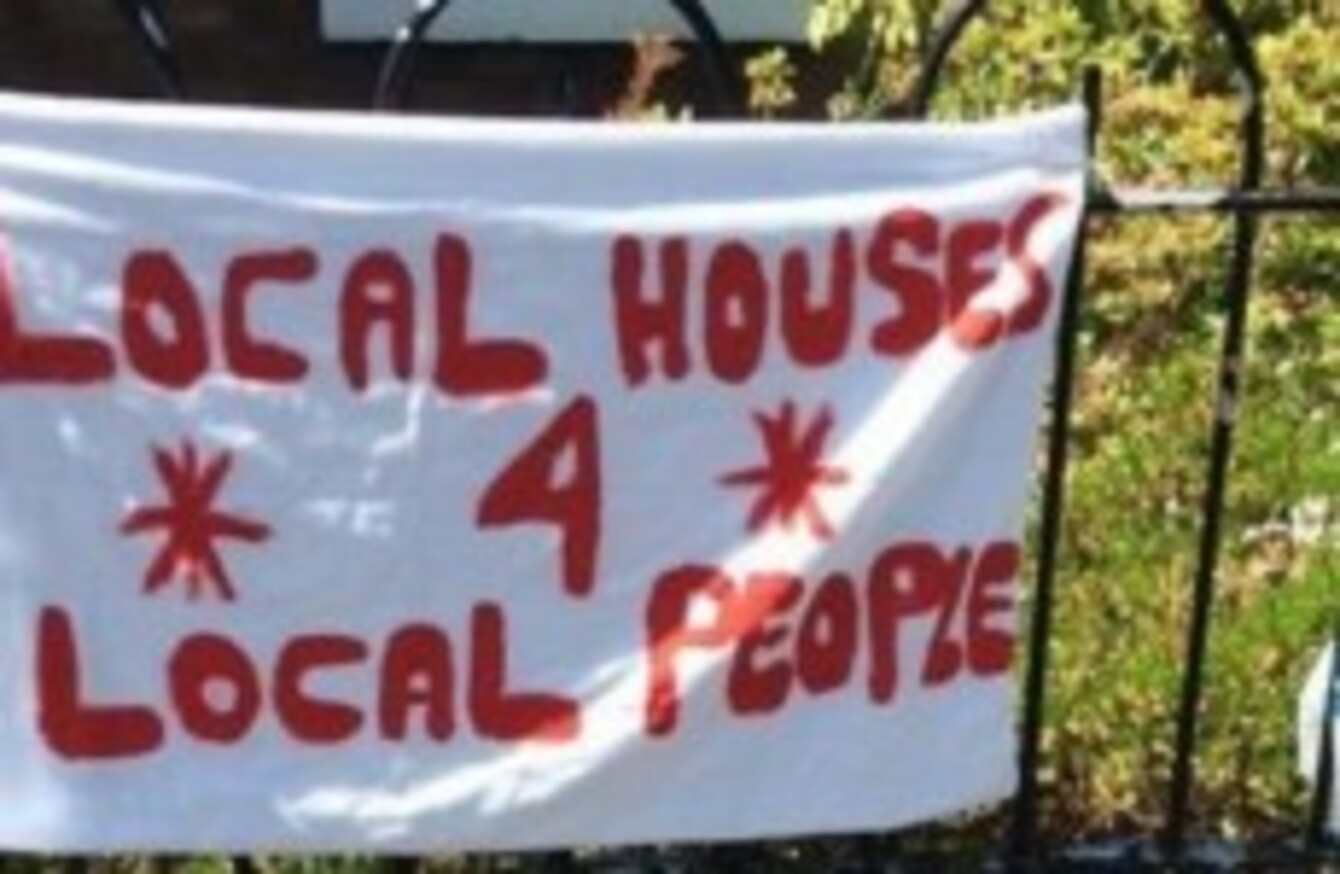 Image: 4FM
Image: 4FM
A NIGERIAN MAN has spoken of the devastation he felt on arriving home to find protesters outside holding signs saying 'Local homes for local people'.
Michael Abiona has been living in Belfast for four years and received a council home last week. Yesterday, he arrived back to his house and saw four women and a man aged in their 50s sitting outside in the street.
"I thought they were just having a good time because the weather was good until one of them told me that they were protesting, that the house should have gone to local people," he told Niall Boylan on Classic Hits 4FM today. "They told me that there had been local people on the housing list who had been on the waiting list for like eight years and they had not received any housing."
Before his four years in Belfast, Abiona lived in Knocknagoney for more than a year and then in England for four years before that. He told Boylan that, with his eight years in the UK, he sees himself as local but the protesters saw the colour of his skin and so they don't consider him local.
This is intimidation, this is discrimination and above all it is racism. If I was white they would not have come up with (the word) local.
The man said he was "shattered" by the incident as he did not expect such behaviour from residents in the area.
"We didn't just come here to you know take everything. We are here to live happily and to integrate with them," he explained. "There are other British and other Irish who are elsewhere in the world….even there are loads of British in Nigeria where I come from…everybody should be treated equally. We are decent people and everybody has rights to live."
You can listen to the full interview here:
Source: BloodBoylan/SoundCloud