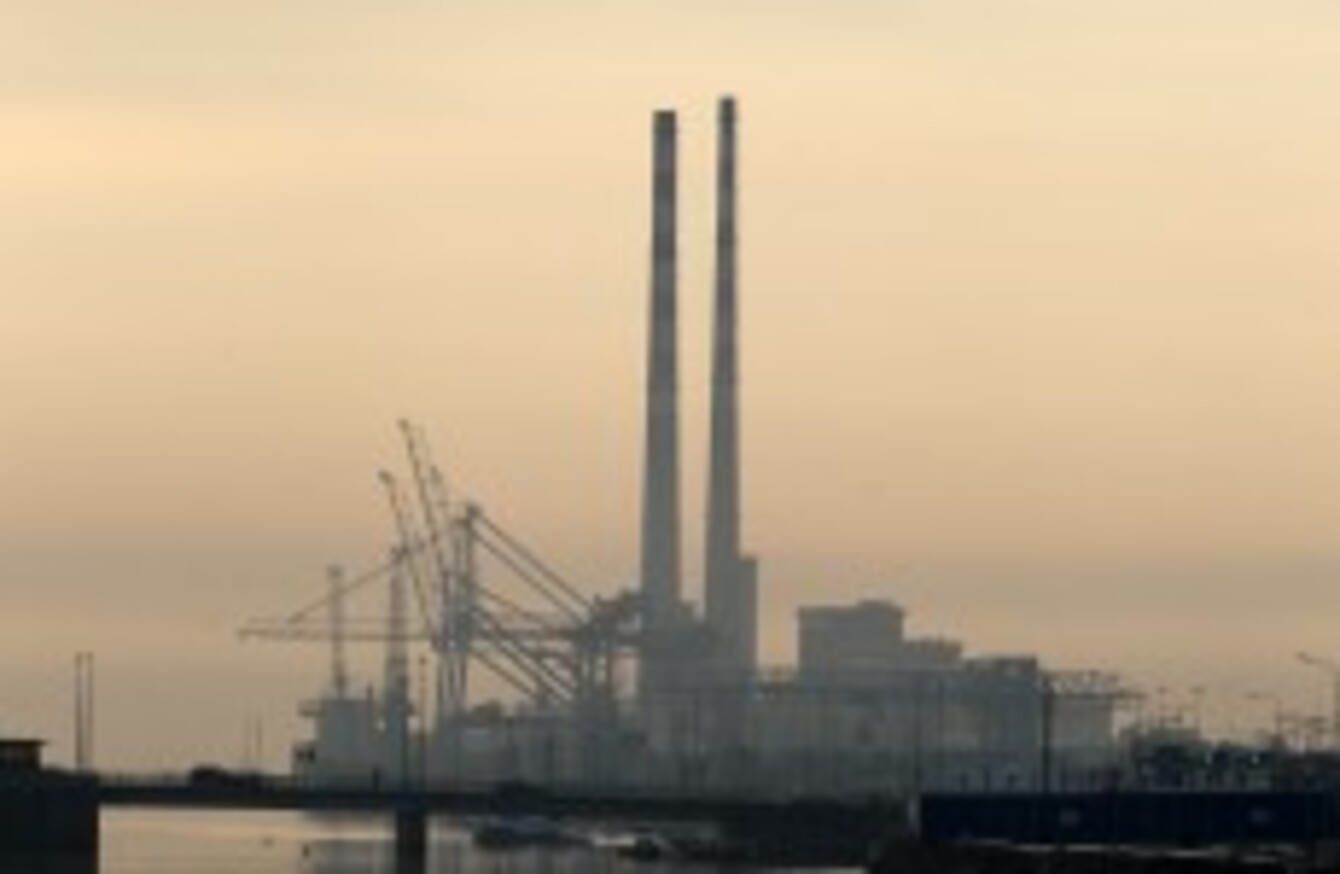 Image: Sam Boal/Photocall Ireland
Image: Sam Boal/Photocall Ireland
DUBLIN CITY COUNCILLORS have received official notice about the signing of the contract on Friday between Dublin City Council and Covanta, the energy company which will construct the new Poolbeg incinerator.
Green Party councillor Claire Byrne told TheJournal.ie that they were sent the email 15 minutes before tonight's council meeting.
"I tried to submit an emergency motion today, which was not accepted," she said.
She described it as "an absolute disgrace that the CEO proceeded to sign this agreement without informing the elected representatives in advance".
Byrne said that at tonight's meeting, CEO Owen Keegan said that it was unfortunate that Covanta sent out a press release on Friday, and that it was an "oversight" on his part not to inform councillors earlier.
Informed
The email, seen by TheJournal.ie, says that on behalf of Dublin City Council Chief Executive Owen Keegan, the council press office wishes to advise the councillor that the Project Agreement between Dublin City Council and Covanta regarding the Poolbeg Waste to Energy Plant was signed last Friday, 19 September.
It encloses a press release issued by Covanta.
A detailed timetable for the construction of the incinerator is being prepared and will be sent to councillors once completed.
When asked yesterday if all councillors had been contacted on the agreement, DCC said:
Chief Executives in all four Dublin local authorities consulted widely with their elected members and presented detailed reports to them on options before signing.
On 8 September, Dublin City Councillors voted against the incinerator project at a special county meeting. Dún Laoghaire/Rathdown councillors also voted against the plan.
However the decision on whether to proceed with the project or not was an executive decision for the Chief Executives of the four Dublin local authorities.
In a statement on its website, Covanta announced on Friday that it has executed an agreement with DCC to "build, own and operate a new 600,000 metric tonne per year, 58 net megawatt Energy-from-Waste facility in Dublin, Ireland".
It also said that it has achieved financial close on a "comprehensive project financing package" and plans to commence construction of the project immediately.