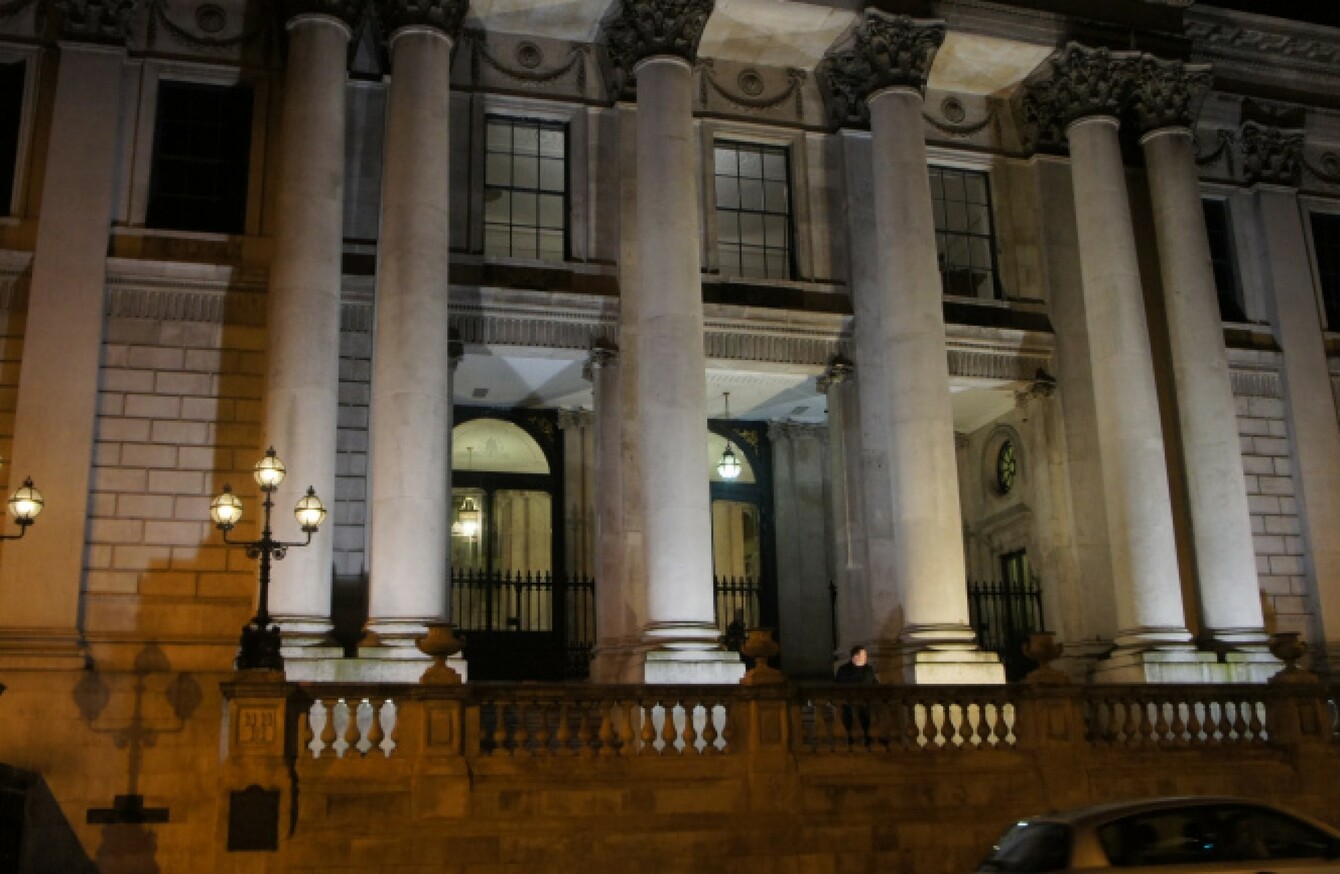 Image: Cormac Fitzgerald/TheJournal.ie
Image: Cormac Fitzgerald/TheJournal.ie
DUBLIN CITY COUNCILLORS have hit out at the announcement of a €1,000 pay increase for councillors outside of the city districts.
Councillors operating in municipal districts across Ireland were informed yesterday by the Department for Local Government that they would soon be receiving a new allowance of €1,000 per year.
The Department said this is in order to reflect the additional work of and expenses incurred by councillors since the introduction of reforms in the Local Government Act (2014), which reduced the number by 41% (from 1,627 to 949).
However, councillors in the four Dublin Local Authorities, as well as members of Galway and Cork City Councils will not be entitled to the increase.
It is believed this is due to the numbers of councillors actually having risen in city councils, and the geographical area that they have to cover being smaller.
However, Dublin city councillors have hit out at decision, saying it represented unequal treatment.
"There has been a policy of anti-urban policies by successive ministers and this is just the latest of it," Labour councillor Dermot Lacey for Pembroke-Rathmines told TheJournal.ie.
"I'd like Dublin City Council to be treated fairly like everyone else.
My electoral area has 100,000 people in it. We've been working for in Municipal areas for years without them being called that.
Lacey said that the costs of parking in Dublin and the costs incurred by leafleting homes were two examples of the extra expenses incurred by city members.
"What we need is real reform, not these piecemeal changes," he said.
[Housing Minister Simon Coveney] would have been better off doing nothing.
Lacey's comments were echoed by Independent councillor for the North Inner City Nial Ring.
Ring told TheJournal.ie that he felt Dublin city councillors did a huge amount of work and had one of the biggest populations to cater to.
"Councillors are certainly not in this for the money," said Ring.
"Most us get involved because we want to make a difference in our communities.
This is just another case where Dublin has to pick up the tab for the rest of the country.
Vouched expenses 
All councillors across the country have also been informed that they will now be entitled to an increase of around €2,500 to their vouched expenses.
As things stand, elected members of a council are entitled to between €2,286 and €2,667 a year in a fixed allowance to cover administrative expenses. These expenses are un-vouched (receipts do not have to be provided to claim).
Now, council members will have an option of trading in that allowance for up to a €5,000 allowance in vouched for expenses a year. This will apply to things like newsletter distribution, web hosting, secretary support and similar things.
Both these changes are due to come into effect from 1 July of this year, once Minister Coveney has signed the appropriate regulations
The new measures were broadly welcomed by the Association of Irish Local Government (AILG), who has been campaigning for improved terms for councillors since 2014.
However, the group said it was "disappointed and concerned" that city councils would be exempt from the €1,000 increase to allowances.