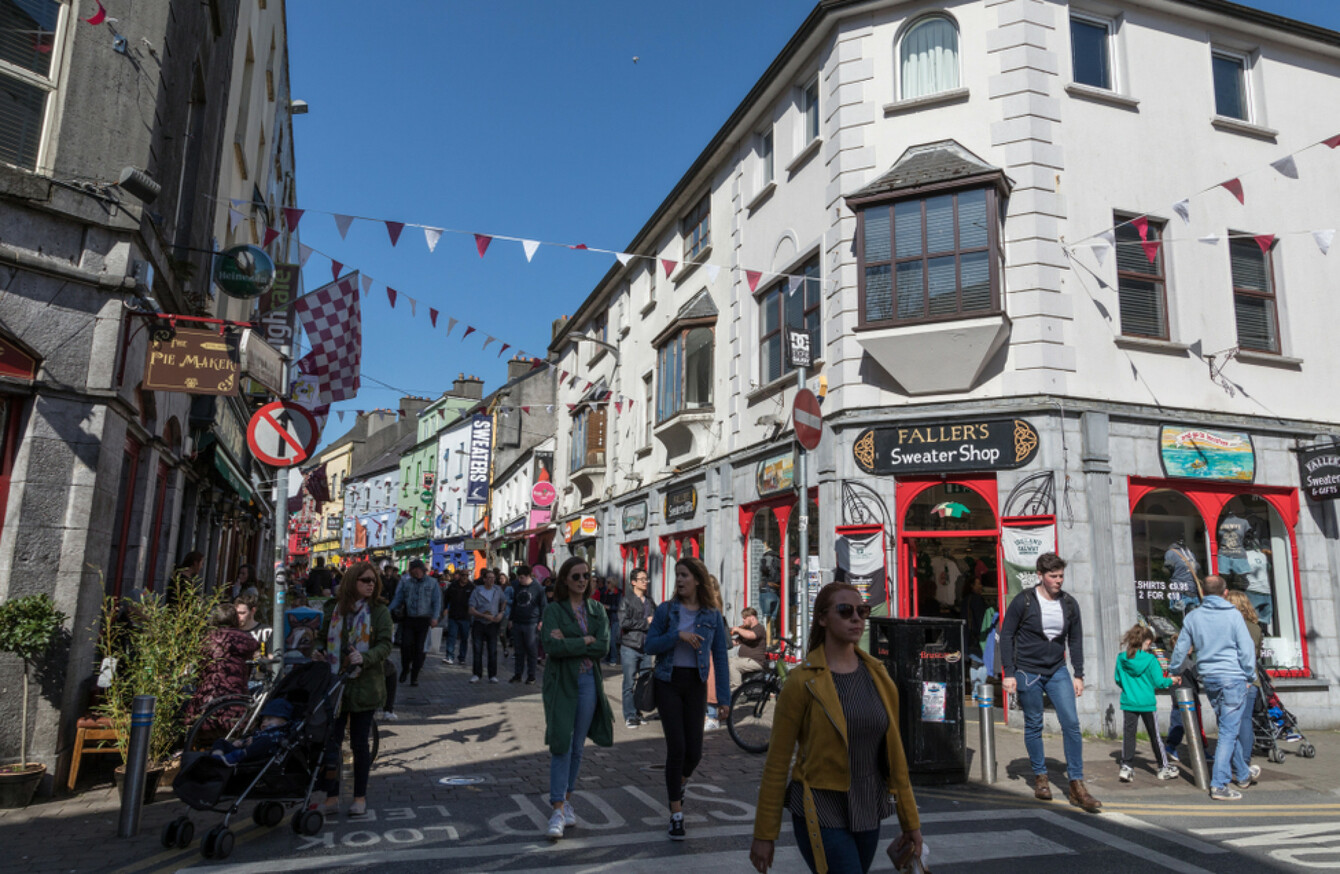 Image: Shutterstock
Image: Shutterstock
GALWAY CITY COUNCIL has ranked at the top of a new integrity list for the country's local authorities.
Transparency International (TI) Ireland has launched the first National Integrity Index on local authorities, which ranks Ireland's 31 local authorities based on three criteria: transparency, accountability and ethics.
The index and report are the result of eight months of research during 2017 and early 2018 into the systems and practices for promoting integrity in Ireland's 31 local authorities.
Galway City Council, Fingal County Council, South Dublin County Council, Dublin City Council and Monaghan County Council took the top spots in the index. Galway County Council was ranked last, with an overall score of 17%.
"Local authorities are responsible for public spending worth over €4 billion every year and despite the findings of the Mahon Tribunal and the 2015 RTÉ Investigates exposé on standards in public office, it seems that still too little effort is being made to prevent and address corruption in our local authorities," said Kelly McCarthy, TI Ireland advocacy and research coordinator.
The majority of information for this study was found on council websites, while phone calls to local authorities and freedom of information requests were also used. An email was also sent to each of the local authorities with questions, four of which were used for the index, and councils were given over six weeks to respond.
Nineteen councils answered the questions posed in that email. Individual scorecards were also shared with each local authority, on which they were given two weeks to comment.
In addition to the rankings included in the index report, the study also found that the local authorities with higher proportions of women in senior management roles tended to have better systems and practices to promote integrity and prevent corruption.
Analysis also showed a significant relationship between local authorities' scores and budget deficits – the local authorities with poorer systems and practices to promote integrity were much more likely to have larger budget deficits.
John Devitt, chief executive of TI Ireland said it is important to note that even the highest ranking councils have room for improvement and all local authorities need to take steps to ensure effective systems to prevent corruption.
"They need to publish much more information on their websites, such as councillors' annual ethics declarations, procurement information and key information on development plans and planning decisions."
He pointed out that Monaghan County Council, which came in joint-fourth in the rankings, is among the smaller of the 31 councils but did better than 26 of them.
"It shows that you don't need massive resources to be more transparent and accountable," he said.
"The aim of the study was to highlight how local authorities were promoting transparency, accountability and ethics. We looked at what the councils should do, based on best practice, as well as what they are legally required to do.
A number of local authorities lost points for not posting information on their websites, even though they're not legally required to do so. This includes annual declarations of interests and statements outlining the donations that councillors receive.
Devitt said this study and its corresponding index are "by no means a ranking of corruption in local authorities".
"Instead, the aim of this report and index is to assess the local authorities' systems and practices aimed at promoting integrity and preventing corruption."
#Open journalism No news is bad news Support The Journal

Your contributions will help us continue to deliver the stories that are important to you

Support us now
Increased demand for services
Responding to the publication of the TI report, the County and City Management Association (CCMA) said some of the "accusations" made were unwarranted and do not take into account the regulatory environment in which local authorities operate.
The association also said there was some "misleading information" in the report. The CCMA pointed out that council meetings are held in public and local authorities are independently audited.
It also highlighted the demand for services across all areas, including a 10% increase last year in non-fire emergency callouts by the fire service, pressure to manage infrastructure with 11% of local primary roads structurally distressed and a 19% increase in homeless adults in emergency accommodation in 2016.
However the association said it would review the report and explore any constructive suggestions to help improve services, where possible.
"Funding for local authorities is primarily concentrated on delivering essential activities like managing severe weather events, roads maintenance and housing, as well as generating jobs and tourism and enhancing our communities through libraries, playing pitches, parks and leisure facilities," commented CCMA chairman Peter Carey.
"We are committed to good communications and providing accurate, up-to- date information to the public and we now communicate with the public largely on Twitter and Facebook as well as by telephone, in person, written correspondence and through our websites.
"Like many other organisations we would welcome more people, more expertise and more funding for communications, but we have to be responsible in how we manage public funds, and that means prioritising delivery of essential services."