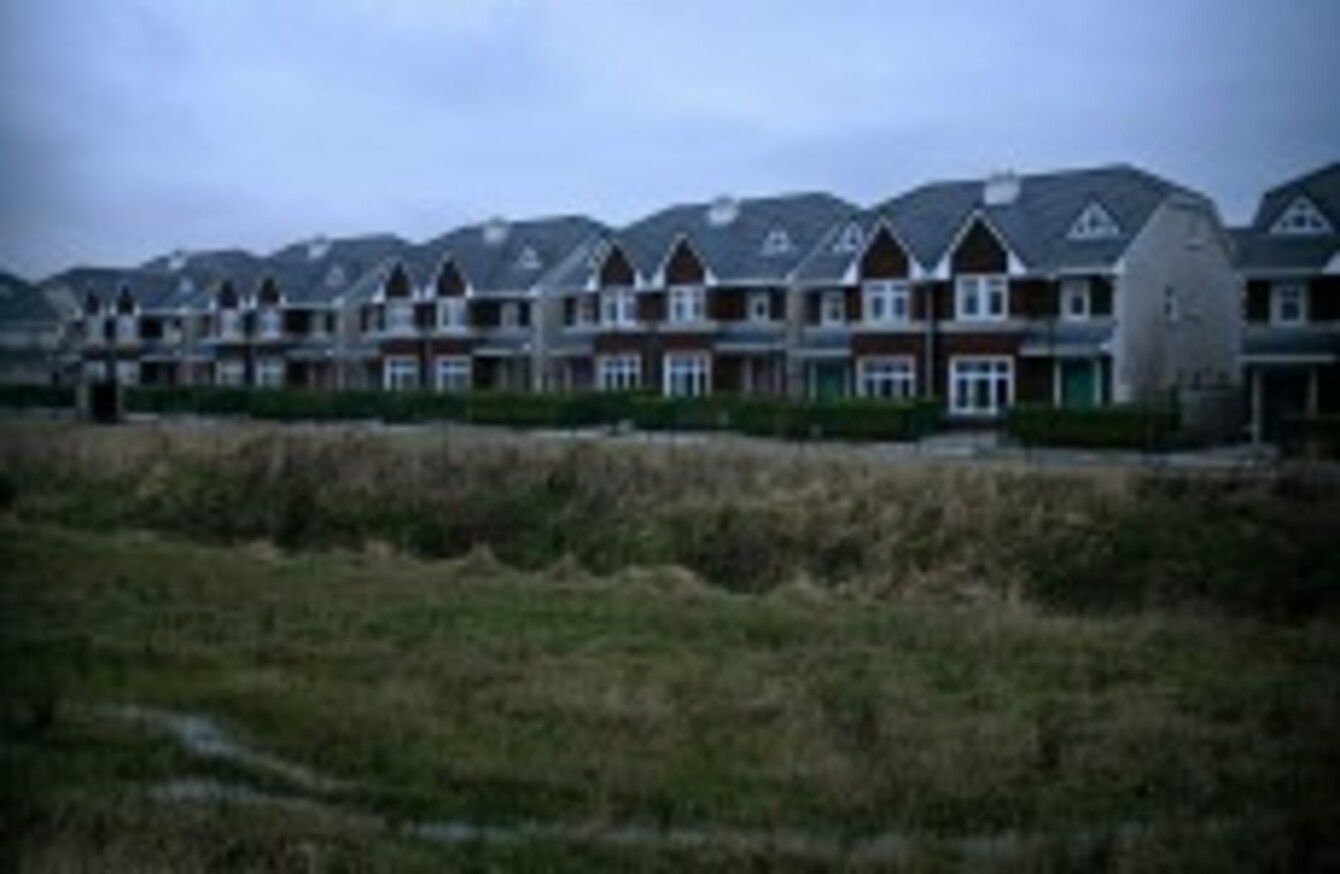 Image: PA Archive/Press Association Images
Image: PA Archive/Press Association Images
SOME COUNCILS HAVE made the decision to take financial contributions for developments in lieu of providing social housing.
A mechanism under planning legislation called 'Part V' allows a developer to pay a levy in lieu of building social housing and councils have agreed to this in the majority of developments in the last 12 months.
Fingal County Council's Housing and Planning Department confirms that planning permission was granted to a total of 16 planning applications for residential development in the 12-month period to 31 October where the development proposal was for more than four homes. 
All of these planning permissions included conditions that required compliance with Part V of the Planning Acts.
It stated:
Once planning permission is granted with Part V conditions attached, the Council begins a process to reach agreement with the developer to set out how they will comply with Part V.
To date, four agreements have been concluded where financial contributions totalling €1.575 million in lieu of homes will fall due to the Council as the development is completed.
One agreement has been concluded which will see three homes conveyed to the Council.
"Agreement negotiations are yet to take place on the remaining permissions granted."
Housing developments 
South Dublin County Council said that in the 12-month period ending 31 October it entered into binding legal agreements in respect of three housing developments throughout the county where the council said it accepted a financial contribution in compliance with Part V requirement.
The financial contributions yielded a cumulative amount of €1.4 million for the council.
Some politicians have questioned where the income is being spent, stating that the money should be ploughed back into social housing by the councils.
New proposals announced by Minister Alan Kelly will require developers to provide up to 10% of their housing units for social housing and the legislation will remove the ability of developers to account for their social housing commitments through cash payments to local authorities. His department said this bill will be progressed as a priority in the coming Dáil term.
Dublin City Council were contacted multiple times for their figures, but did not reply by the time of publication.