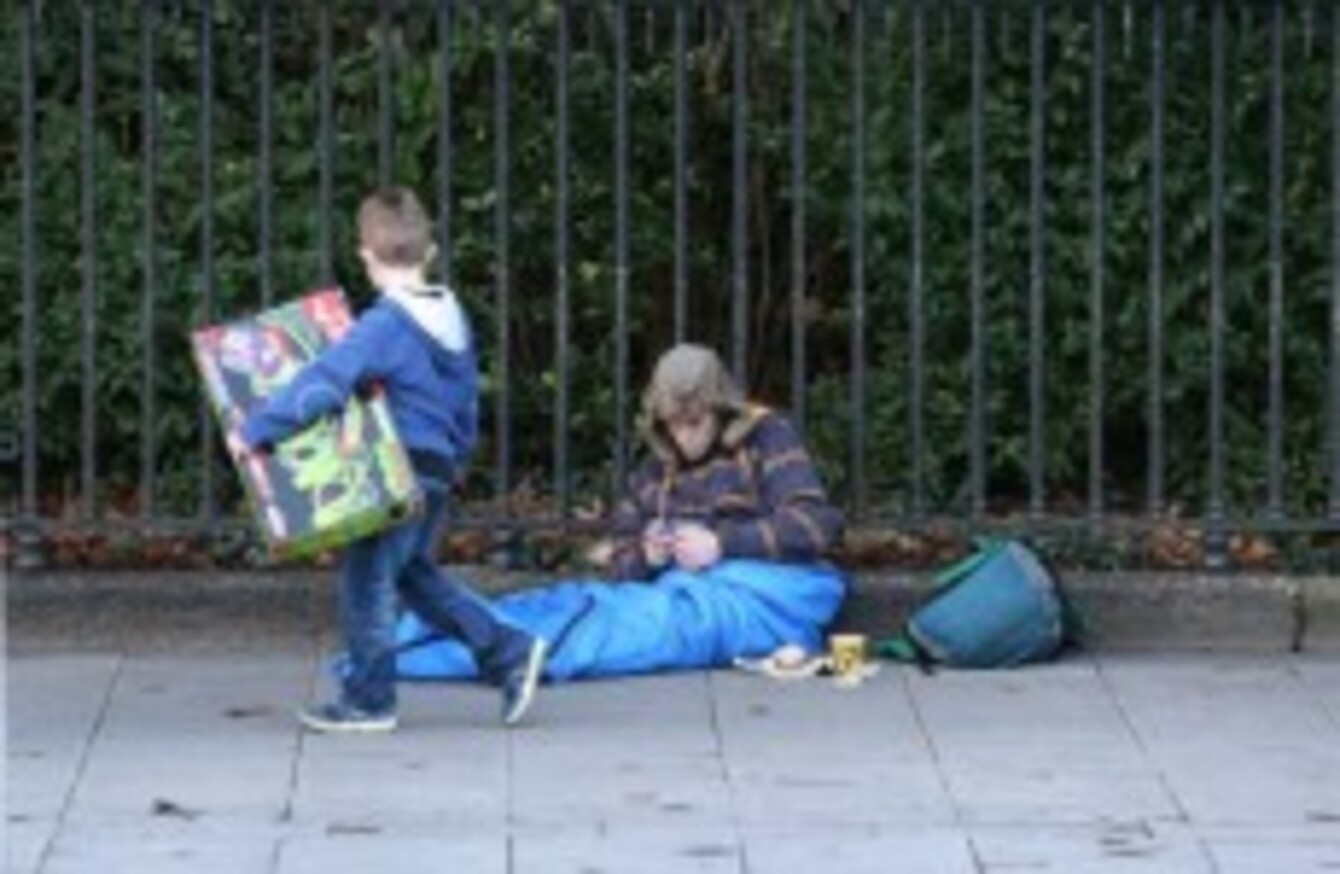 A man pictured on Christmas eve last year
Image: Sasko Lazarov/RollingNews.ie
A man pictured on Christmas eve last year
Image: Sasko Lazarov/RollingNews.ie
COUNCILS AROUND IRELAND turned down around 4,000 social housing units offered to them by Nama, the agency has said.
Speaking before the the Dáil's Public Account's Committee yesterday, its chief executive Brendan McDonagh outlined what it had done to help deal with the housing crisis.
He stated that since 2011, 6,565 social properties have been offered to 31 local authorities around the country, but that only 2,521 of these were accepted, with the council turning down 4,044.
Included in this was 2,030 properties offered to the four Dublin Councils – out of which there was an uptake of 757.
What is Nama doing for residential housing?
The agency said that the local authorities gave a variety of reasons as to why they did not accept the properties.
Nama is currently working to fulfil its commitment to deliver a large number of residential units both in Dublin and around the rest of the country.
In late 2013 the State-owned bad bank said that it would deliver 4,500 units in Dublin by the end of 2016.
To date 1,900 units have been completed and planning permission has been secured for 6,350 more, 1,600 of which are under construction.
In his statement to the committee yesterday, Brendan McDonagh, said, "With a total of 40 sites now active, we are confident that the end-2016 target will be achieved."
The agency projects that it will seek planning permission for an estimated additional 7,200 units by the middle of next year.
Response 
A number of politicians spoke out against the local authorities for not accepting all of the housing available to them.
In a statement, Fine Gael TD for Limerick and member of the Public Account's Committee Patrick O'Donovan, said, "If local authorities are refusing to accept such a large proportion of properties offered to them, it will be very difficult to make progress."
Labour TD for Dublin Central, and also a member of the committee, Joe Costello, said, "These were houses and apartments that were partially or fully built.
Now they have been sold to the private sector and are gone forever.  4,500 units could have solved the homeless crisis with something to spare.  In fact, they could have prevented the homeless crisis because they were sold since 2011.