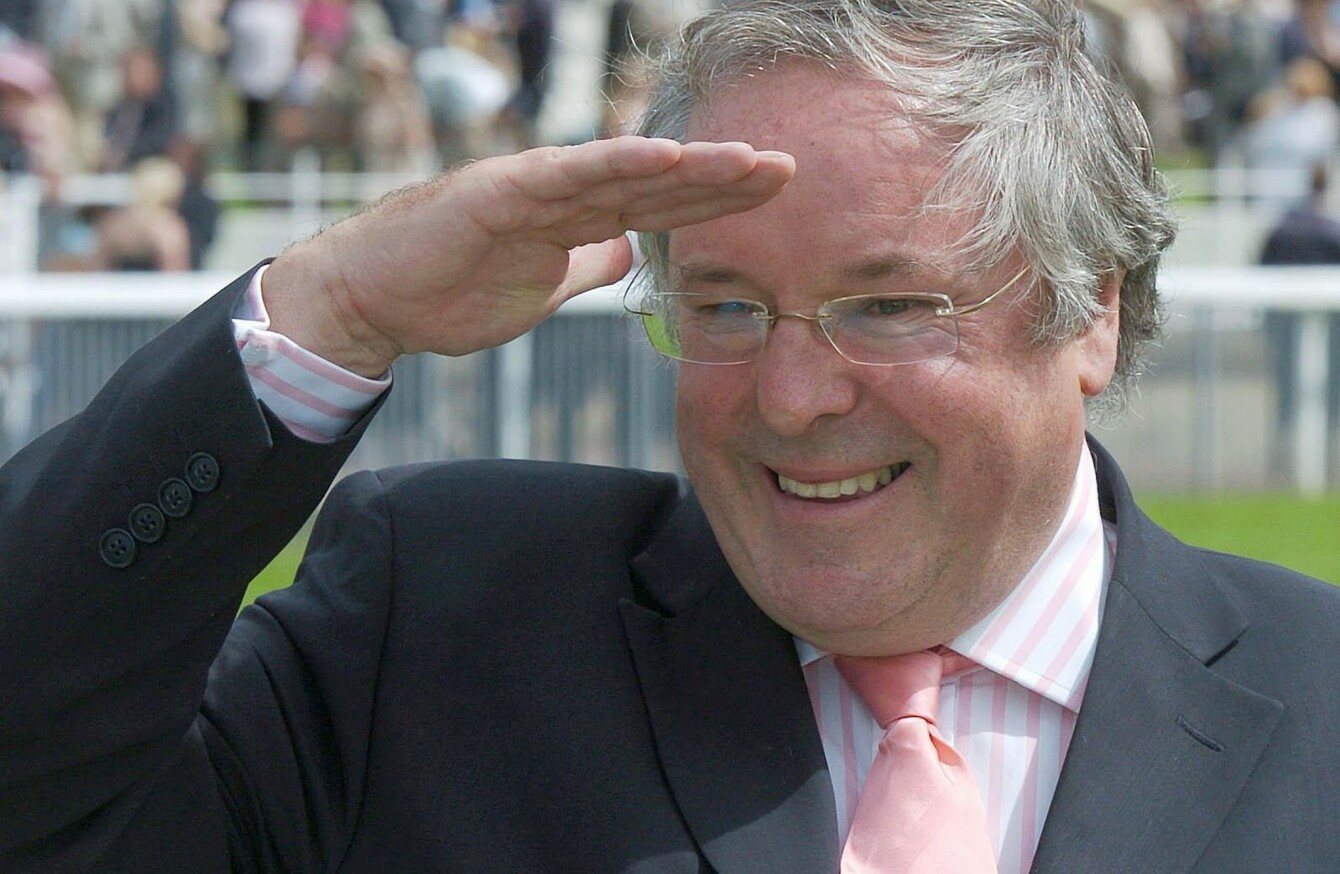 TV presenter Richard Whiteley died in 2005, aged 62
Image: John Giles PA Archive/PA Images
TV presenter Richard Whiteley died in 2005, aged 62
Image: John Giles PA Archive/PA Images
BRITISH ACTOR RICKY Tomlinson has claimed that former Countdown presenter Richard Whiteley was a member of the British intelligence services.
The Royle Family actor made the claims to the Chester Chronicle while opening a Wetherspoon's pub in Chester town centre.
Along with his friend Des Warren, Tomlinson helped to organise a national building workers' strike in a pub on the same site of the new one in 1972.
The pair were the subject of an ITV documentary Red Under the Bed, which aired when they faced trial for conspiracy to intimidate, unlawful assembly and affray.
The show was presented by Richard Whiteley and Tomlinson claimed the show swayed the jury to find the pair guilty.
He said: "And we've just discovered that they made a film which went out on television the night the jury were out considering their verdict called Red Under the Bed and it was so anti-trade union that two of the jury changed their mind and brought a majority verdict in of 10-2 guilty.
We found out this week the film was designed, written, made and paid for by the security services. [Co-host] Woodrow Wyatt was a member of the security services and unbelievably so was Richard Whiteley… Richard Whiteley from Countdown was a member of the intelligence services.
Despite claiming to have evidence to back up his claim, Tomlinson was not prepared to offer it.
Whiteley's wife Kathyrn Apanowicz branded the claims "ridiculous" and said the family had been in "hysterics", Sky News reports.
She said: "Really and truly, Ricky Tomlinson should take a long, hard look at himself and stop casting such stupid assertions because it's nonsense. He's made himself look like a bloody fool.
[Whiteley] couldn't work technology, it's nonsense. In those days, he didn't have an Aston Martin, he had a brown Ford Escort. He couldn't do maths – he used to struggle with the Conundrum.