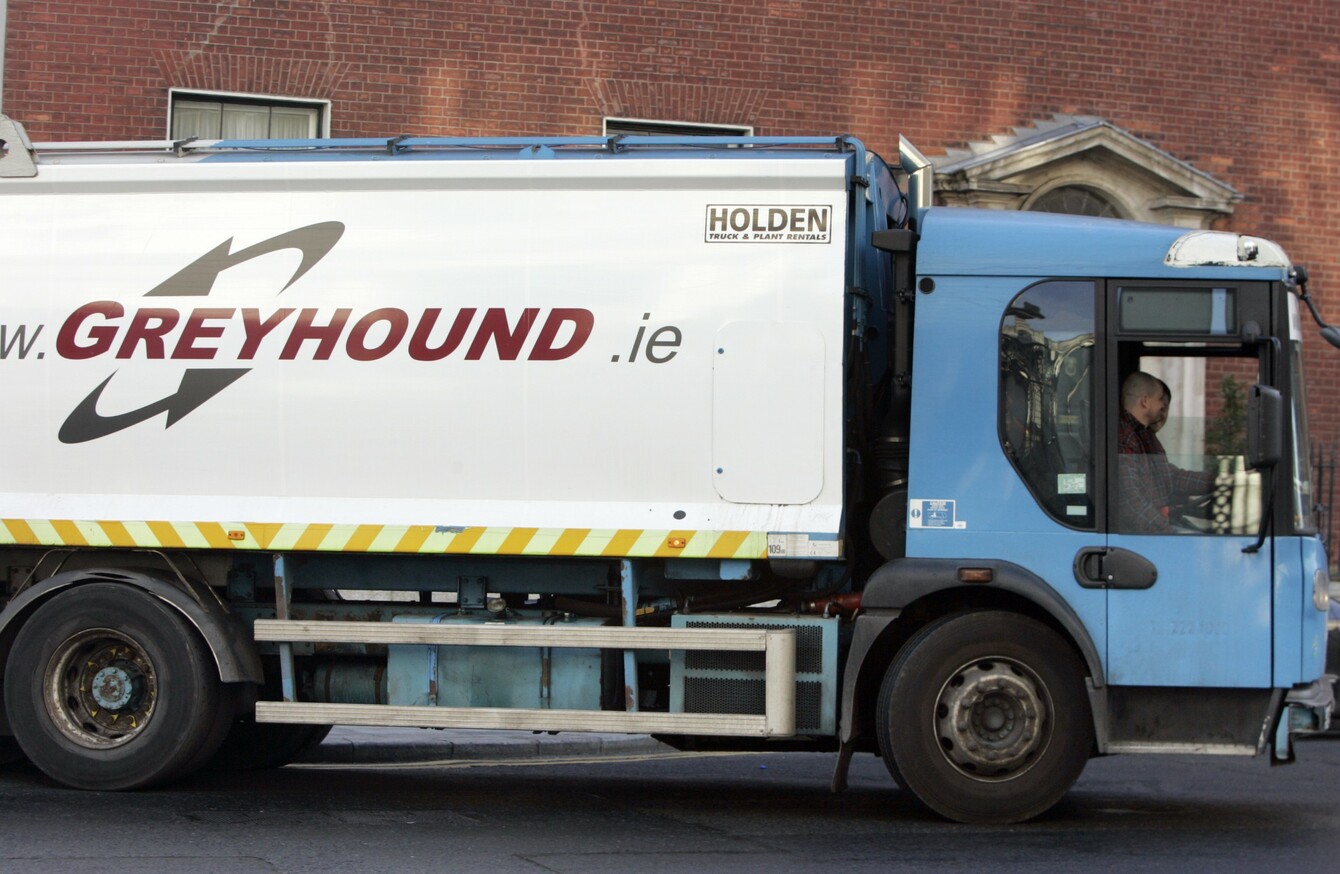 Image: Mark Stedman/Photocall Ireland
Image: Mark Stedman/Photocall Ireland
GARDAÍ HAVE UNCOVERED counterfeit refuse bags among fake goods found in an industrial estate in Dublin.
Waste company Greyhound Recycling said that the bags contained its logo, and that it has long suspected such counterfeit bags were available.
A garda spokesperson said that on 15 September gardaí carried out a search of a unit at Greenogue Industrial Estate in Rathcoole.
During the course of the search gardaí discovered a large amount of counterfeit goods, such as clothing, footwear, perfume and cosmetics.
Also found were 15 boxes of counterfeit refuse bags with the logo of a Dublin recycling company.
"The incident is under investigation and as yet there is no value for the total seizure," said the spokesperson.
Greyhound Recycling claimed that the bags were worth €350,000 and that their discovery indicates an organised crime link to the scam.
A spokesperson for the company also said that the counterfeit bags are a health and safety hazard for Greyhound workers.
Greyhound Recycling Managing Director, John Brosnan, congratulated the gardaí on the seizure.
"We have long suspected that organised criminals are involved in the sale of counterfeit bin bags," he said.
This is not just about lost revenue for Greyhound or any other bin collection company. It has contributed to a large scale litter and environmental problem on inner city streets. Bags also present a serious ongoing health and safety hazard for collection crews, including exposure to used syringes and broken glass.
The company said it believes the "only solution" is for people to switch over to bins. Greyhound has conducted surveys on narrow streets in the city and said these show that 90% of households which now take bin bags are capable of accommodating bins.
Brosnan asked local residents and local representatives to reassess the situation in the wake of the discovery of the counterfeit goods.