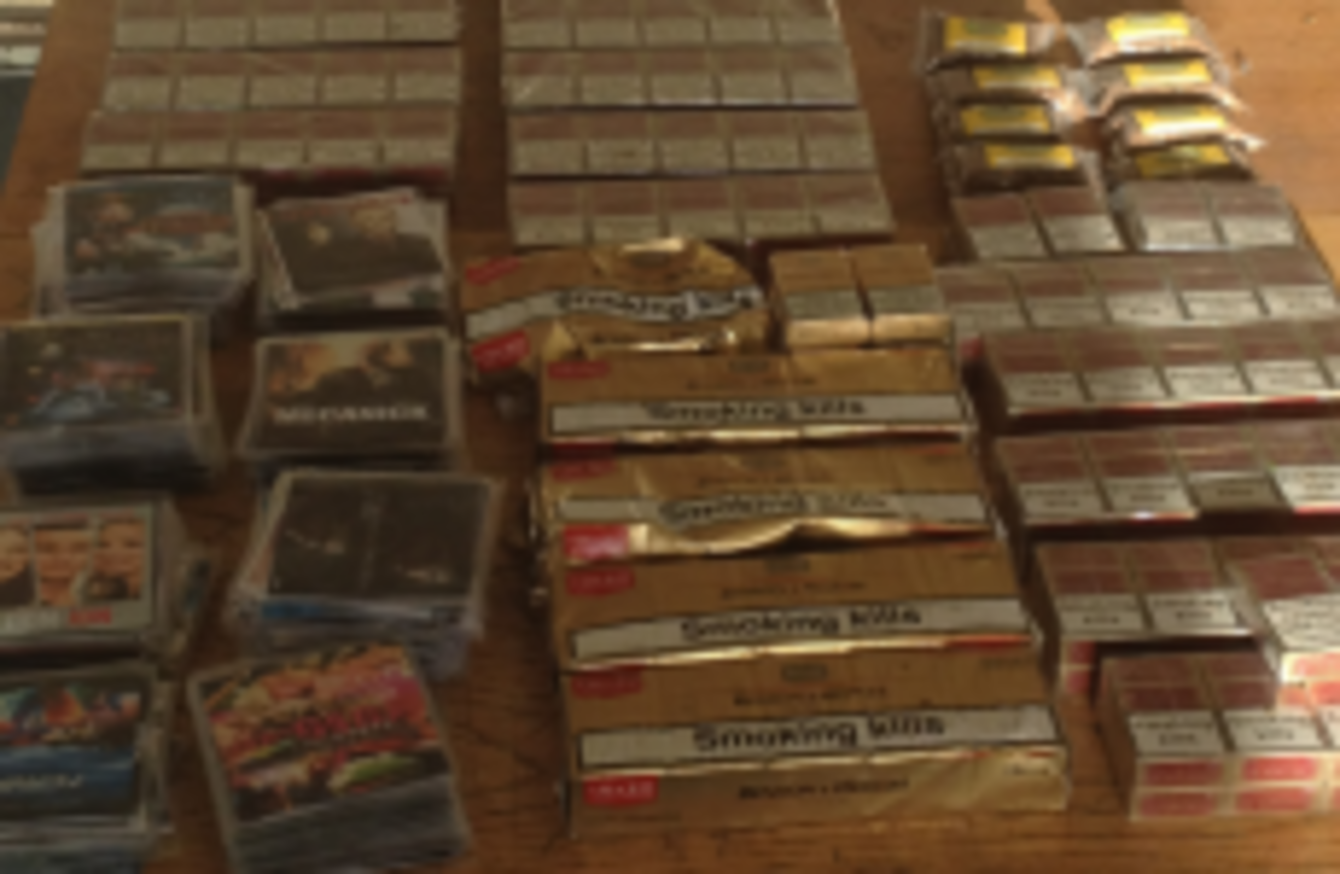 Image: Garda Press Office
Image: Garda Press Office
AS PART OF an ongoing operation against the sale of contraband products, gardaí in Dublin confiscated a number of counterfeit items on sale at the Balbriggan Sunday market today.
Members of the DMR North Divisional Task Force seized 6,600 counterfeit cigarettes and a quantity of DVDs.
During the year, the unit has taken more than 60,000 contraband cigarettes into its possession. It has also seized 12,000 illegally made DVDs and CDs, as well as items of clothing and cosmetics.
Ten people have been arrested and prosecuted as a result.