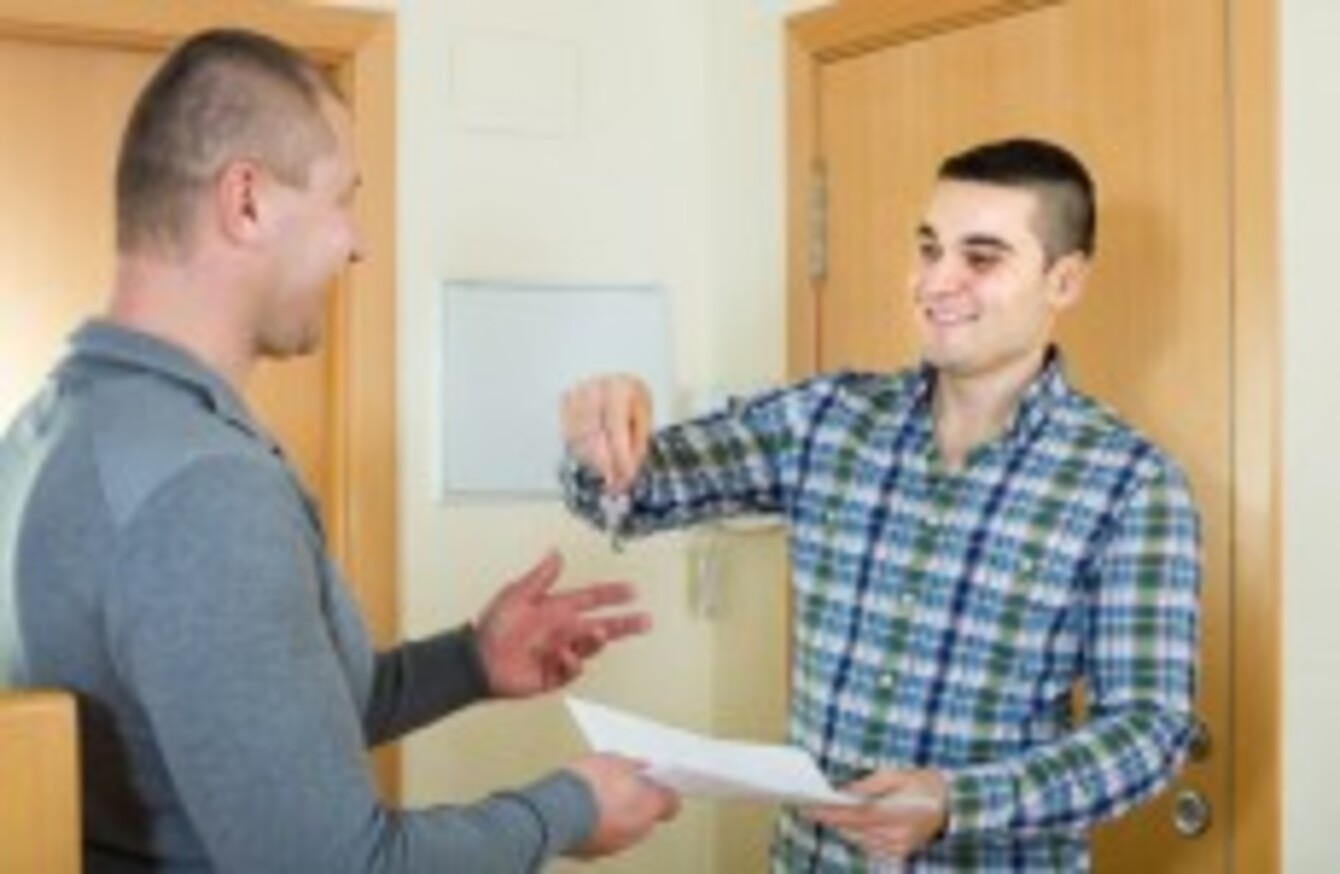 Image: Shutterstock/Iakov Filimonov
Image: Shutterstock/Iakov Filimonov
THIS WEEK THE new rental report from Daft.ie has been published showing things are getting pretty expensive for tenants. 
The nation's current stock of rental properties is at its lowest point since 2006 – driving up prices around the country.
At the start of May, only 4,340 homes were listed for rent nationally.
While tenants may be feeling the squeeze, you would think all this would be good news for landlords.
Are landlords benefiting from this?
Surprisingly not.
The new rental report shows that there has been a 0.2% decrease in gross yields nationally. This is more pronounced in Dublin where year-on-year returns have fallen by 0.6%.
One-bedroom properties suffered the most, with an average 0.5% year-on-year fall in gross yield. On average a landlord for a one-bedroom property could expect a 6.6% return.
Those letting out four-bedroom houses around the country saw no decrease in their annual yield – with the return staying at 4.8%.
Speaking to TheJournal.ie, Fintan McNamara from the Irish Property Owners Association, said that the stagnation in gross yields for landlords could be down to landlords being responsible for paying Property Tax, as well as the PRSI being applied to rental income.
How does it break down nationally? 
Predictably, the best place to own a rental property is Dublin city centre. Investors on average can expect to take home an 8% return on their investment annually.
This rises to 9.3% for three-bedroom homes in the capital.
In Cork the average yield on rental property is 6.1%. In Limerick city, Waterford city and Galway city landlords are averaging gross yields of 7.0%, 7.3% and 6.3% respectively.
Rent-a-room 
With Budget 2015 increasing the amount that a person can earn tax-free from the rent-a-room scheme to €12,000, more people are getting involved with it.
The prices that these rooms have gone for has been seen to grow 10% above most segments of the market. The average rent on a single room in the centre of Dublin under the scheme is €524, a 12% year-on-year increase, and €645 for a double room.
Note: Journal Media Ltd has shareholders in common with Daft.ie publisher Distilled Media Group.