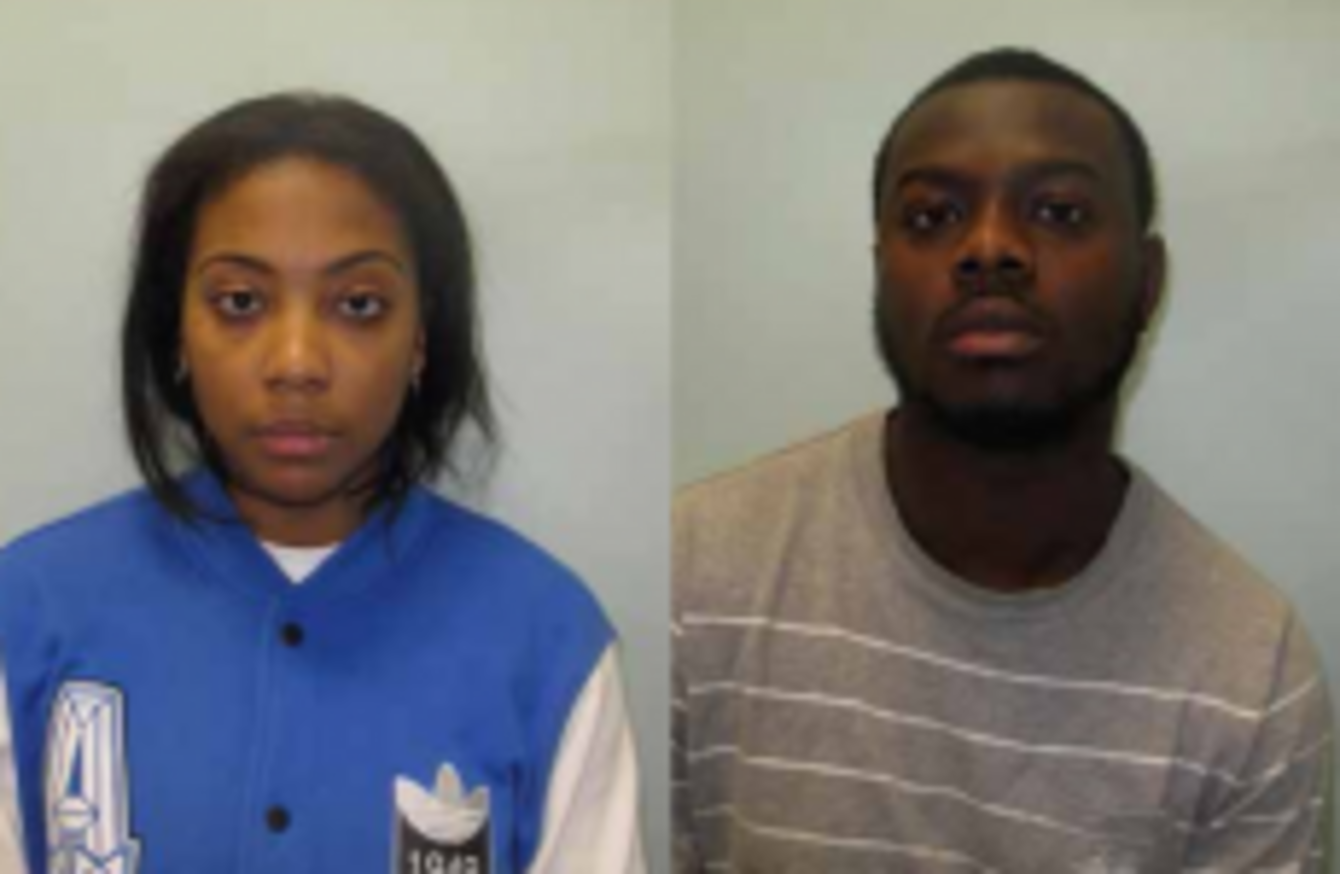 Image: Met Police via Press Office
Image: Met Police via Press Office
A COUPLE WHO made more than €1.8 million through trading in stolen bank details have been jailed.
Sean Benson, 26 and Jennifer Hallam, 25, were found guilty of fraud and money laundering after a three-year police investigation.
The husband and wife team, both of Canterbury Road, Croydon, were sentenced on Tuesday 21 July at Southwark Crown Court after being arrested and charged last year.
Benson was found guilty of two counts of fraud by false representation and three counts of money laundering and Hallam was found guilty of money laundering.
Benson was jailed for seven years while Hallam was given a 18-month sentence, suspended for two years.
Online criminal forum 
The Met Police and the National Crime Agency launched a joint investigation in 2012 into the activities of a cyber criminal using the online nickname Sir King Cash (SKC).
SKC – aka Benson – was an active member of an online criminal forum set up, amongst other things, to help those wishing to trade in stolen debit or credit card data.
Benson set up an online identity – using a cartoon character he created – to buy card details from a Russian cyber criminal network.
He then formed a company called Identity Music, which claimed to specialise in selling audio material to DJs, musicians and others.
In fact he used the stolen credit card details to make false purchases through his website, with the money going directly into five Lloyds TSB Bank business accounts he owned.
The Met's Criminal Finance Team froze the accounts and found they contained €757,000.
Benson withdrew around €140,000 from the accounts to pass to his wife.
She took it to a money transfer shop where about €110,000 was sent to the Russians to pay for the stolen card details.
Extravagant wedding 
In total Benson made €1.8m of false purchases through his sham music business and transferred more than €1.4m to his Lloyds accounts.
Enquiries showed that around €55,000 of the stolen money had been used to fund the couple's extravagant wedding and honeymoon to Hawaii.
Investigating officer Detective Constable Barry Steel said:
Benson set up a sophisticated system to fraudulently obtain innocent people's bank details through Russian criminal networks and steal their money.
"Painstaking and lengthy analysis proved a link between Sir King Cash's activities in cyberspace and Benson's music activities in the real world."
The investigation revealed details of more than 2,000 compromised bank accounts and uncovered 700 victims of fraud.
Steele added, "I have no doubt he would have continued his activities, causing frustration and misery to law-abiding bank customers by emptying their accounts for his own gain."