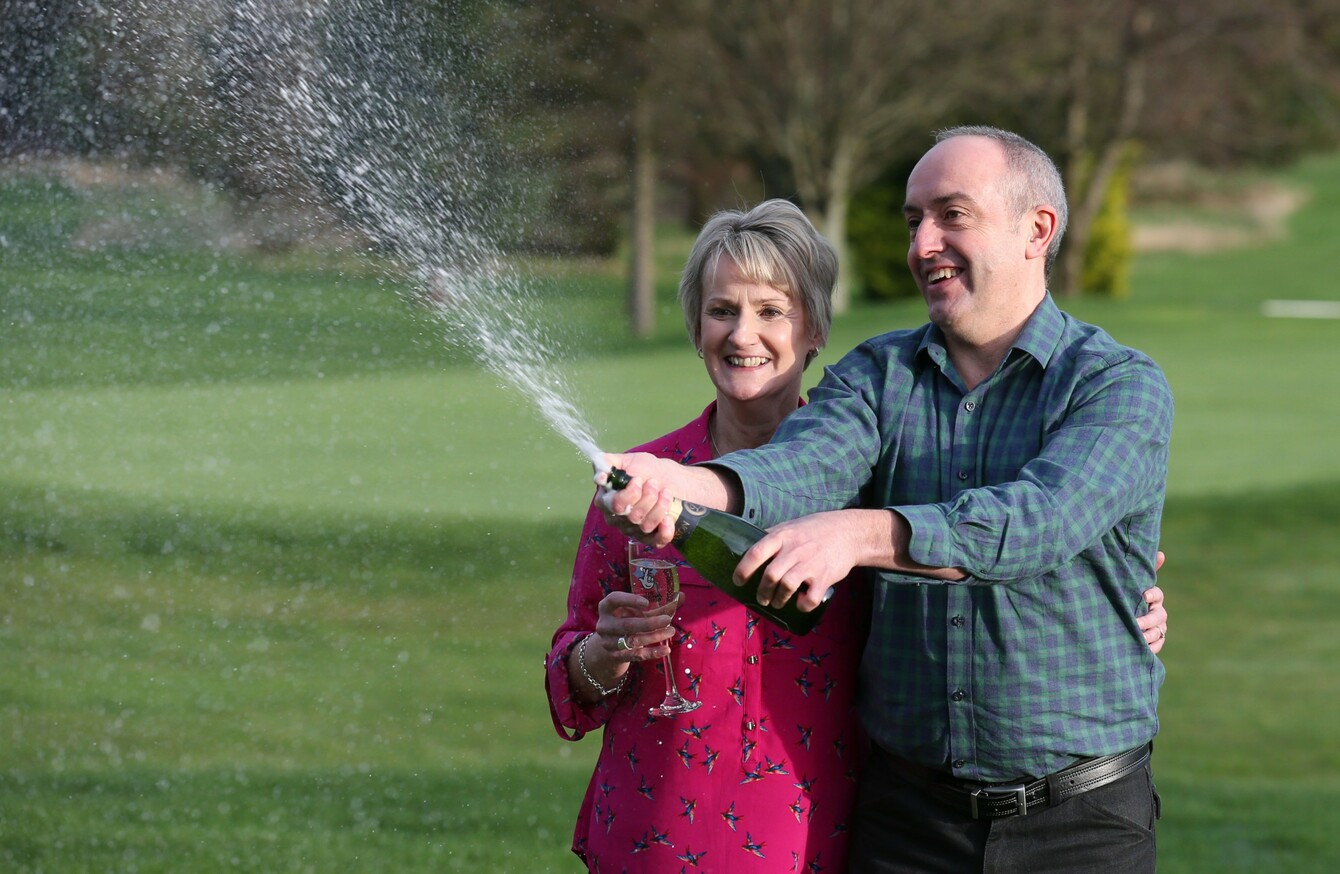 Image: Andrew Milliga/PA Wire
Image: Andrew Milliga/PA Wire
A COUPLE IN the UK has spoken out after scooping half of Saturday's £66 million jackpot.
David and Carol Martin appeared a news conference in Edinburgh yesterday to discuss their win, which works out at around €43 million.
The couple only found out they had won after a friend asked them to check the ticket they had lying on their mantelpiece.
The pair, both aged 54, used a mobile phone to check the numbers, and were in a state of shock when all six numbers matched their ticket, the BBC reports.
Speaking at a press conference following the win, the Martins said that the first thing that they would do with the money was have a reunion with their 26-year-old daughter who is currently living in Australia.
Mr Martin, who works with a company called Borders Care and Repair that helps install specialist equipment into the homes of elderly and disabled people, said that they might be looking at a way to use the money to help those impacted by flooding in their area.
The couple also told the press that they had given up their jobs and that they now are hoping to start planning for their future.
Saturday's mega prize came as the result of 14 consecutive rollovers.
A second winning ticket also matched the numbers for the top prize although the other ticket holder has not gone public.