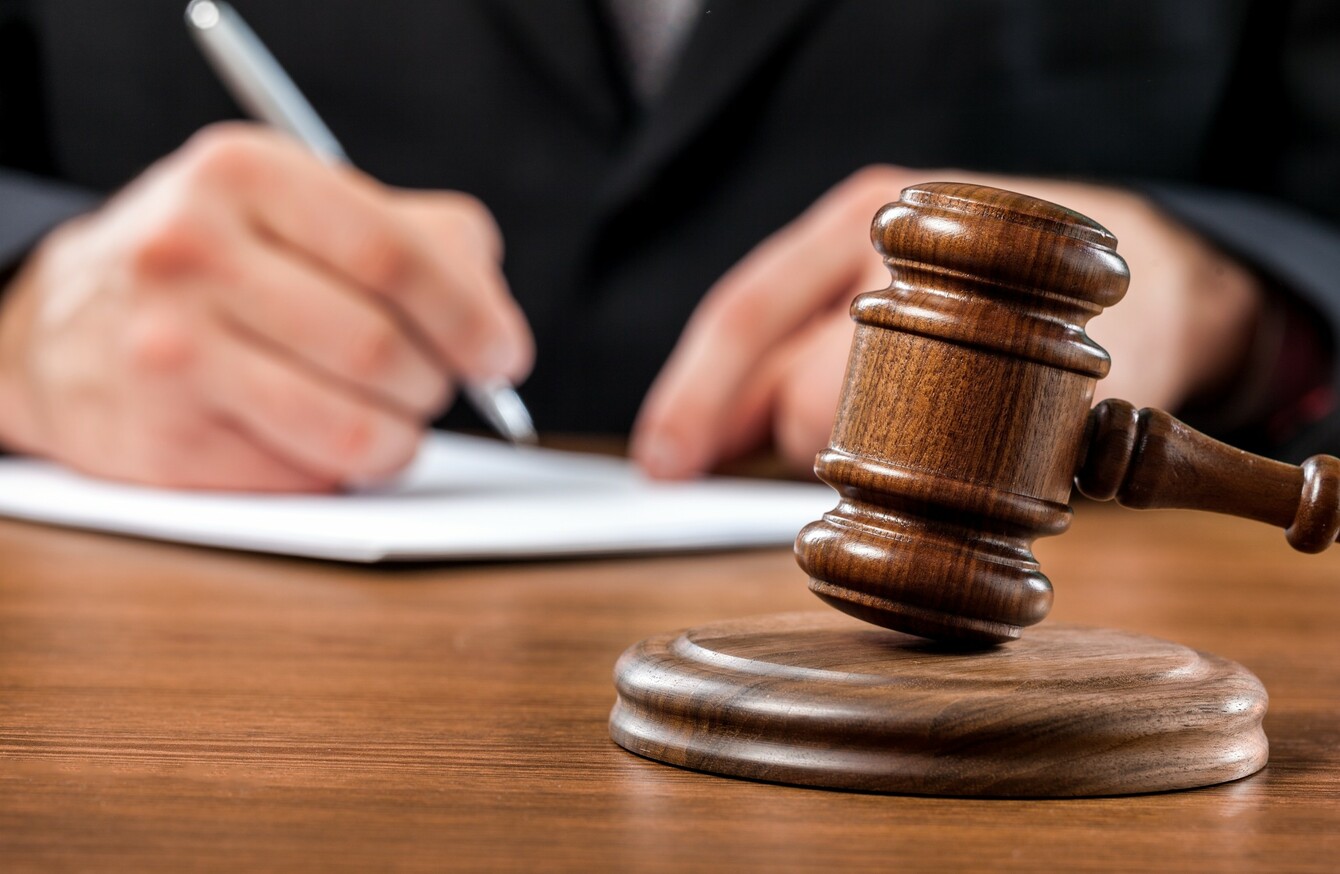 Image: Shutterstock/www.BillionPhotos.com
Image: Shutterstock/www.BillionPhotos.com
A DUBLIN TEENAGER who took part in a terrifying assault that had "catastrophic" consequences for his young victim has been given a suspended sentence.
Garda Shane McGrath said the then 17-year-old victim managed to run away from a group of youths after being stabbed multiple times in the back. However he soon found it difficult to breathe and slowed down.
The victim was hanging out with some friends in north Dublin on the evening in question when he noticed a female friend being attacked by another girl.
Garda McGrath told the court that the victim held back the aggressor and told her to "leave it out", giving his friend time to flee to safety. But the girl then accused him of hitting her and said she would have him "sliced up".
A short time later, the boy was approached by a gang of teenagers, including the girl's brother, who stabbed him a number of times in the back without warning. Two other teenagers hit him with a crutch before the victim "ran for his life", Duffy said.
The group caught up with him and he was stabbed repeatedly. He was also hit with a crutch and a baton before a nearby resident chased the group away and brought the teenager into their home.
The victim later described to gardaí how he believed he was going to die that night. He said when he was initially running away from his attackers there was blood pouring down his back. He said he felt like he was choking to death and drowning.
Post-traumatic stress disorder
The victim suffered several wounds to his back and scalp and had to have his chest drained. He spent over a week in hospital and suffered post-traumatic stress disorder.
He failed his Leaving Cert and a soccer scholarship he had been offered for the US fell through as a result. Garda McGrath described the victim as a "very well thought of" boy in his local community who had previously come to the rescue of a child and an adult.
Yesterday a 17-year-old, who knew the victim through school and football, was sentenced to four years detention, which was suspended in full. He was also ordered to carry out 240 hours community service within 12 months.
The teenager had pleaded guilty at Dublin Circuit Criminal Court to assault causing harm and violent disorder at their local park in North Dublin on 19 September 2015. He has no previous convictions and has not come to garda attention since.
He had hit the victim on the head and legs with a crutch in the first assault and was involved in the second attack when he used the same weapon.
Last month, another 17-year-old who had repeatedly hit the victim on his leg and head with a baton, received a three year suspended term. He had also pleaded guilty to assault causing harm and violent disorder.
'World of opportunity taken away'
A victim impact report from the victim and his mother was handed into court but not read out.
Judge Melanie Greally said on any analysis the victim was "an outstanding young man" who was a real contributing member of the community with very bright prospects.  The judge said:
He had opened up a world of opportunity, all of which have been taken from him.
She accepted that his attackers were "acting under some misapprehension" that a girl had been struck by the victim but said it was "a misguided act of retaliation" and the accused had engaged in severe acts of violence in two distinct episodes.
Judge Greally acknowledged that a probation report indicated that the teenager had expressed an appropriate level of remorse and shame, that he has stayed out of trouble and has a supportive family.
She noted that the law states that custody is "the last resort" for a minor offender before she suspended the sentence.
Comments are closed for legal reasons.