Celtic manager Neil Lennon
Image: Andrew Milligan/PA Wire/Press Association Images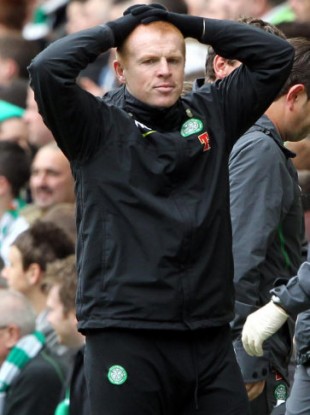 Celtic manager Neil Lennon
Image: Andrew Milligan/PA Wire/Press Association Images
THE MAN ACCUSED of assaulting Celtic manager Neil Lennon appeared in court today.
BBC News reports that John Wilson, 26, plead not guilty to assault and breach of the peace.
It is alleged both actions were aggravated by religious prejudice.
The Telegraph reports that the trial date has been set to begin on 29 August.
The alleged assault on the former Northern Ireland player took place at Tynecastle when Celtic played home team Hearts in a Scottish Premier League game.
It is alleged Wilson grabbed Lennon around the neck after lunging at him as he stood on the sidelines during the game.