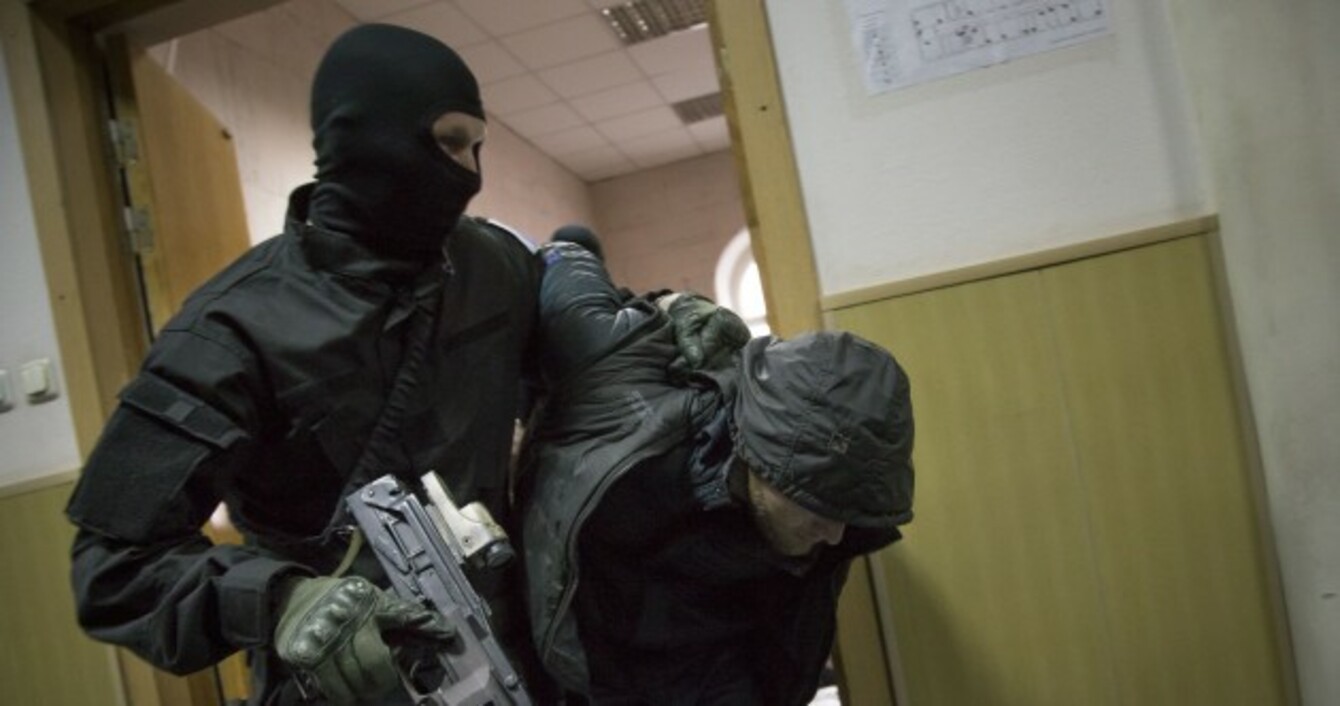 Image: AP/Press Association Images
Image: AP/Press Association Images
TWO MEN HAVE been charged with the murder of Russian opposition activist Boris Nemtsov today as the five suspects in the case appeared in court to determine whether they will be officially placed in detention.
Two men of Chechen origin, Zaur Dadayev and Anzor Gubashev, were charged with "the murder of Boris Nemtsov and three others are still suspects," Anna Fadeyeva, spokeswoman for the court in central Moscow, told the RIA Novosti news agency.
The number of suspects in the case grew from two to five today with the announcement of the detention of Gubashev's younger brother Shagid Gubashev and two others named only as Bakhayev and Eskerkhanov, whose case would be handled by a separate judge.
Nemtsov, a longtime critic of President Vladimir Putin, was shot four times in the back as he strolled with his girlfriend along a bridge in full view of the Kremlin and Red Square last weekend.
The audacious murder in one of the most secure parts of the Russian capital sent shivers through an opposition which has seen several critics of the Kremlin killed in recent years and accuses Putin of steadily suppressing independent media and opposition parties.
Nemtsov's daughter Zhanna Nemtsova, in an interview with CNN from Germany, said the murder was obviously "politically motivated."
The activist had long complained of being followed and having his phone tapped.
Putin has described Nemtsov's killing as a tragedy that brought disgrace on Russia and vowed that everything would be done to bring to justice those who committed a "vile and cynical murder".
Reporting from AFP. Edited by Daragh Brophy.