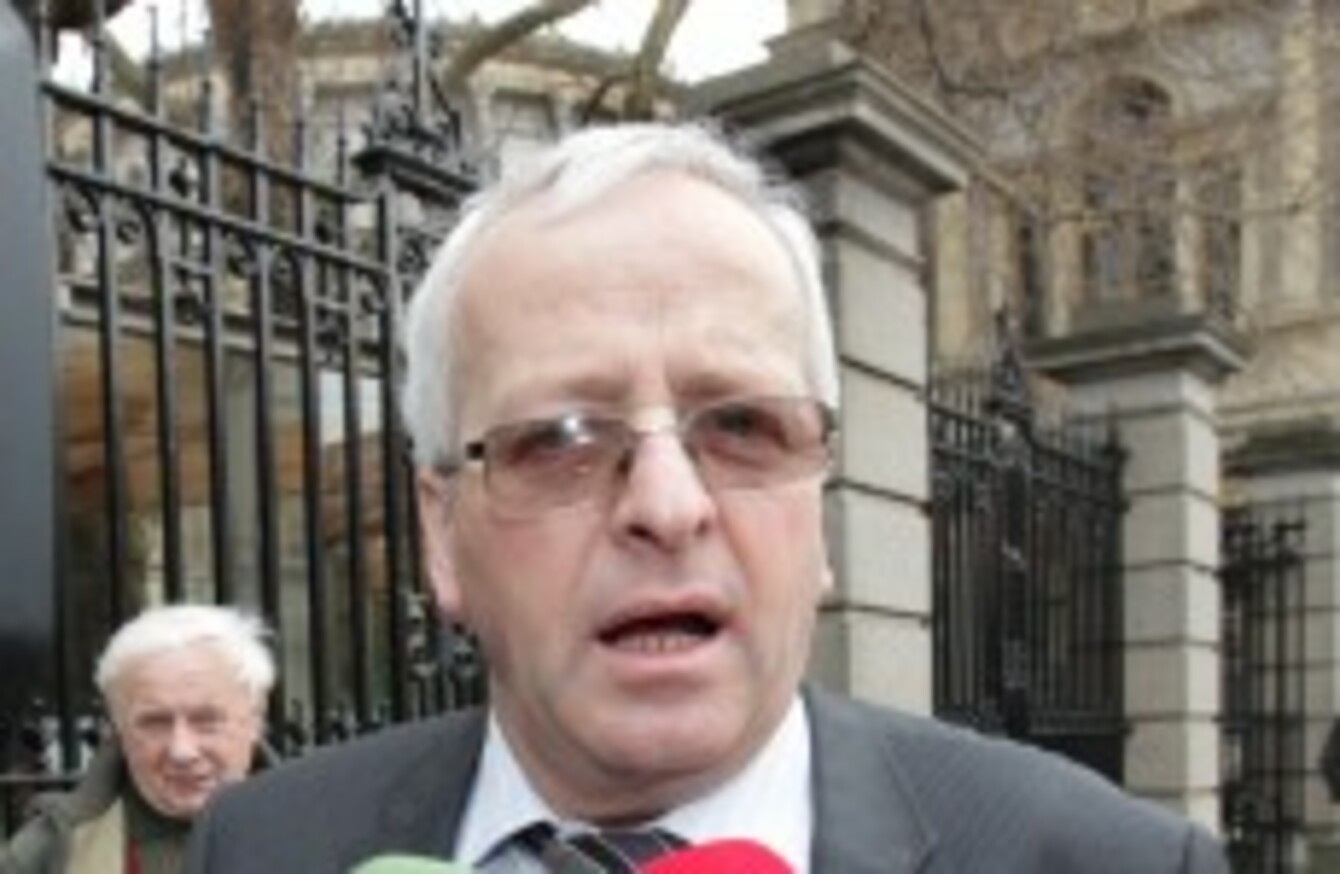 Mattie McGrath pictured outside Leinster House
Image: Mark Stedman/Photocall Ireland
Mattie McGrath pictured outside Leinster House
Image: Mark Stedman/Photocall Ireland
INDEPENDENT TD MATTIE McGrath is not necessarily advocating a 'No' vote in the upcoming Court of Appeal referendum but has expressed concern about possible political influence on the court system as a result of its acceptance.
McGrath has said that there is a debate needed on the make-up of the court system if the referendum is successful. He says that the increase in judges and scheduled retirements could lead to the court being 'stacked by the political allies of this Government'.
"I would have serious reservations that we are at the same time allowing for the creation of an institution which would be stacked by the political allies of this Government," he said.
It has already been pointed out, but not highlighted very much that the two new appointments which would be created – in addition to the retirements of two current judges, over the next two years – will give the Government the chance to significantly alter the profile of the institution.
The Court of Appeal is planned to sit in between the High Court and the Supreme Court and was proposed as a way of reducing the backlog of cases in the Supreme Court.
All four main political parties are seeking a 'Yes' vote in the Court of Appeal referendum and McGrath himself is "not explicitly advocating a 'No' vote".
Despite this he says that, in the context of the vote on the Seanad's abolition on the same day, a debate is neccessary to ensure that the country does not 'sleepwalk into a position where we may unwittingly be giving this Government more unaccountable power'.