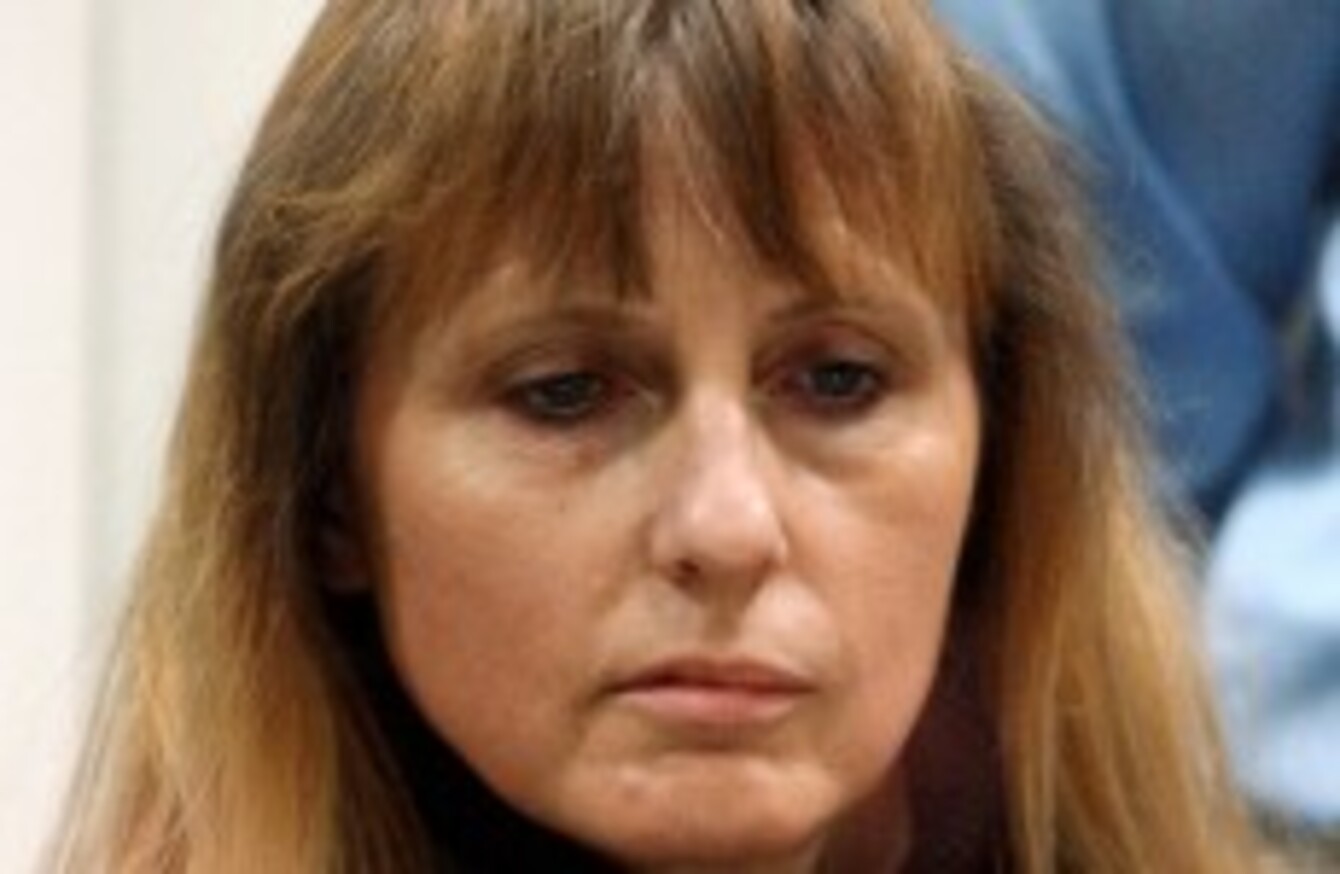 Image: Yves Logghe/AP/Press Association Images
Image: Yves Logghe/AP/Press Association Images
THE EX-WIFE of a notorious paedophile who aided her husband in his crimes has been released from prison early in Belgium, triggering immediate protests.
Michelle Martin, 52, received a 30-year prison term in 2004 for not freeing girls who her then-husband, Marc Dutroux, kept imprisoned in their cellar.
Dutroux, 55, is serving a life term for kidnapping, torturing and raping six girls in 1995 and 1996. Four of his victims were murdered.
At one point, Dutroux spent four months in jail for theft and he left it to his wife to feed two young girls. She did not, and eight-year-olds Julie Lejeune and Melissa Russo starved to death.
Outrage
On Tuesday, a court in the city of Mons granted Martin's release request, after a convent in the south of the country offered to take her in. After ten years have elapsed, Martin will be eligible for full release into the community – despite psychiatrists warning that she could still present a danger to society.
Under Belgian law, people can apply for early release after serving one third of their sentence. Martin has applied for release five previous times.
The parents of the two murdered girls expressed outrage at the court's decision, saying Martin was as bad as her ex-husband.
The BBC quotes Jean-Denis Lejeune, father of Julie Lejeune, as saying that no-one had consulted the families of the victims: "Legally we are powerless to do anything about this. The rights of the victims' families are being trampled all over by the law".
The family of victim Eefje Lambrecks, another victim, expressed outrage – saying that Martin had never voice remorse for her actions.
Martin has been instructed not to live with a 62 mile radius of the victim's families, reports the Telegraph.
Additional reporting by the AP