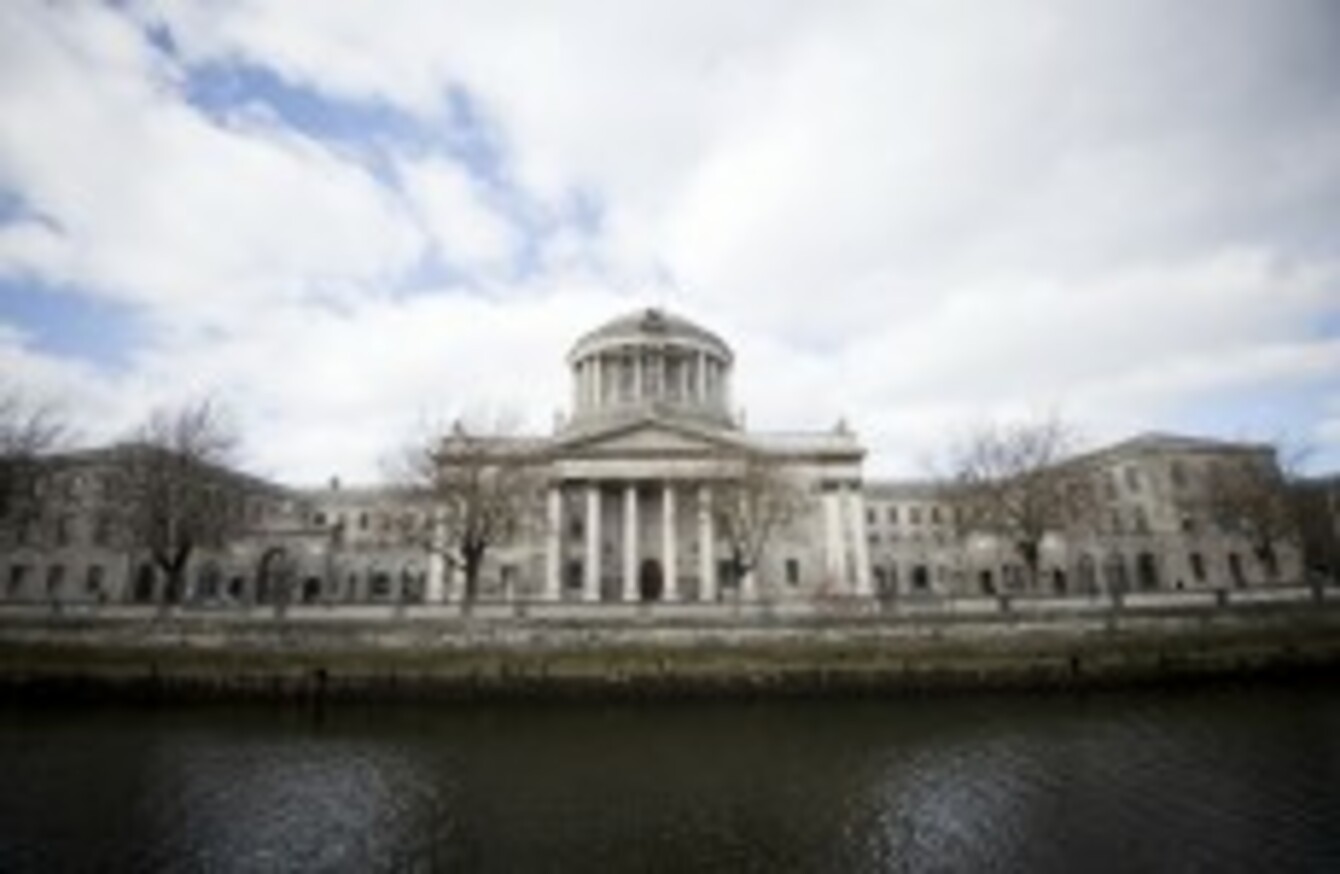 The Supreme Court's usual home, the Four Courts.
Image: Laura Hutton/Photocall Ireland
The Supreme Court's usual home, the Four Courts.
Image: Laura Hutton/Photocall Ireland
THE SUPREME COURT is today sitting outside Dublin for the first time ever.
Two cases are being heard as two divisions of the Supreme Court will sit to hear two separate cases in Washington Street Courthouse in Cork. It marks the first time the country's highest court has left the Four Courts since 1931.
The courts will hear separate cases on the Residential Institutions Redress Board and Child and Family Agency.
Members of the Supreme Court will also lead and participate in a number of professional development courses for members of the legal professions, and in student seminars for law students in the city.
A memorial lecture in honour of the late Mr Justice Kevin Feeney will be given at 6.30 pm in UCC.
Chief Justice Susan Denham said that the courts and law belong to the Irish people.
"In deciding to bring the Court to the historic province of Munster, we did so knowing of the great tradition in Cork of law and wisdom, in administering justice in this building and in the Anglesea Street Courthouse.
"As the nation approaches the first centennial anniversary of its creation, it is timely that the Supreme Court sit in locations in the State, in addition to the Four Courts."
The court's proceedings will be recorded today for broadcast on television news on RTÉ and TV3 this evening, marking the first time the court has ever been recorded.
Jobs
Separately, refurbishment of the courts will create 170 construction jobs in Cork in what is believed to be a €20 million project.
The criminal business of the city will be heard at the refurbished Anglesea Street facility, at District and Circuit level. The facility will also be available to the Central Criminal Court when needed. Construction work on the project will begin before the end of the year.
Washington Street will be the centre of all civil and family law, where the District, Circuit and High Courts will sit.