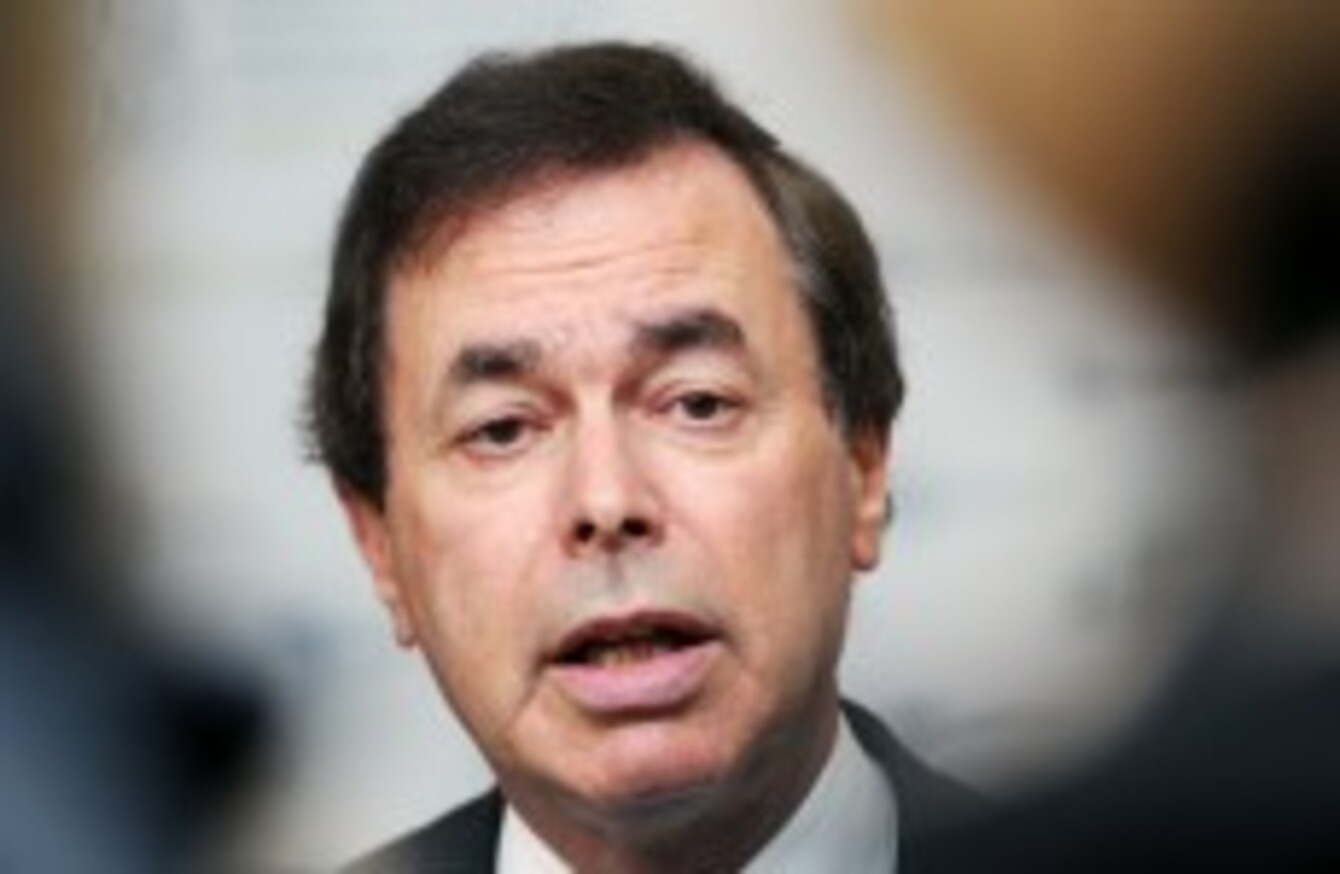 Minister for Justice Alan Shatter (file photo)
Image: Laura Hutton/Photocall Ireland
Minister for Justice Alan Shatter (file photo)
Image: Laura Hutton/Photocall Ireland
GOVERNMENT HAS PUBLISHED the Courts Bill 2013, which aims to allow for greater coverage of family law and child care proceedings, while also increasing the amount which can be awarded by both the Circuit and District Courts.
The in camera rule is to be altered in order to allow for certain cases to be attended by media representatives. The courts will retain the power to exclude these same representatives where appropriate and/or to prohibit the publishing of certain details as given in evidence.
The maximum which can be awarded by both the District and Circuit Courts in civil proceedings are also set to change. The amount which can be awarded in the District Court is to more than double under the Bill, from €6,384 to €15,000.
Similarly, the maximum award in the Circuit Court is set to rise to €75,000, up from €38,092. In the case of personal injury cases, the amount that can be awarded by the Circuit Court will be capped at €60,000.
Minister for Justice Alan Shatter said that the reforms were "long overdue". On the topic of altering of the in camera rule, Shatter said that it would "add transparency to the conduct of family law and child care proceedings and will provide valuable information on the operation of the law in this area."
The minister added that the "best interests of the child" would still be to the fore, and that a balance would need to be struck in order to ensure that the "anonymity and privacy of families and individuals" was still maintained, where appropriate.
On the subject of the changes to the jurisdictional limits of the Circuit and District Courts, Shatter said that this "should ultimately lead to a reduction in the burden of legal costs for individuals and companies involved in litigation."
As a further measure to deal with concerns relating to possible inflation of awards and a consequent effect on insurance costs, I am proposing to restrict the jurisdiction of the Circuit Court to €60,000 in respect of personal injury actions.