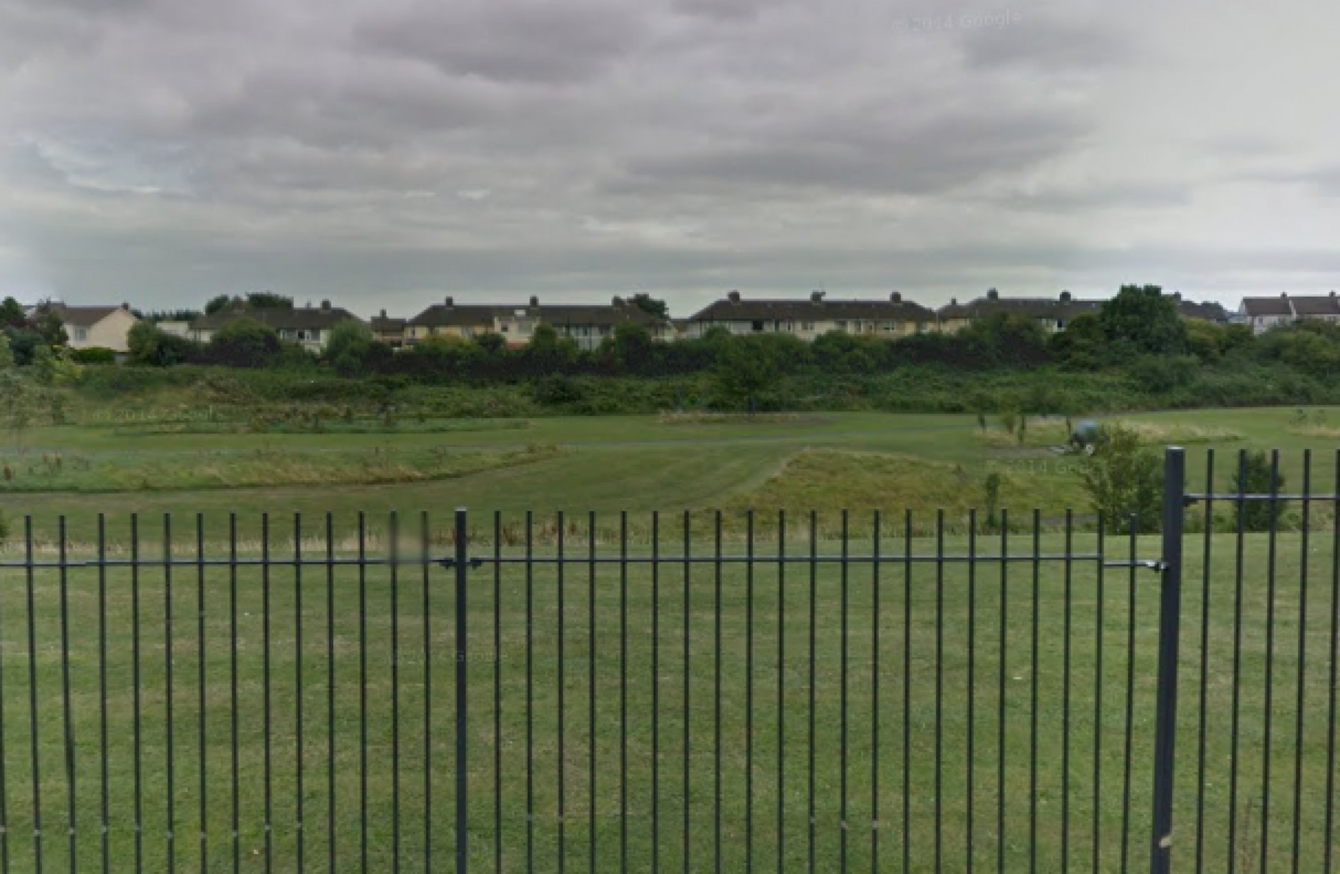 File photo
Image: Google Street View
File photo
Image: Google Street View
A 52-YEAR-OLD woman who was attacked and injured by a loose dog in a public park has lost a €60,000 damages claim for personal injuries against South Dublin County Council.
Circuit Civil Court President Mr Justice Raymond Groarke told Joanne Stewart that it would be excessive and unreasonable to impose an obligation on the local authority to ensure no dog, other than those on a lead, ever got into the park.
It was not the intention and effect of the Control of Dogs Act that the council was under an obligation to police the park 24 hours a day to ensure that no stray dogs entered or that no dog was allowed off a lead, the judge said.
Stewart, of St John's Wood, Clondalkin, Dublin,  claimed that in September 2012 she was walking her dog on a lead in Corkagh Park, Dublin, when she felt a "massive tug on the back of her left knee and right arm."
She said she had been knocked down and hurt herself on the sharp edge of a path margin.  She had got up to be faced with a tan boxer dog with a white chest looking at her.
Stewart told the court that she felt a severe pain in her right arm and could not move it.  A man had asked her if the dog had attacked her and had offered to walk her home.
She had later attended a hospital where X-rays revealed a fracture in her right elbow.  She had undergone surgery and had suffered pain in her arm for several months following the incident.
Stewart told barrister John Doherty, who appeared with Good and Murray Smith Solicitors for the local authority, that her wound had left a visible scar and she still had difficulty when trying to extend her arm.
She claimed that according to the Control of Dogs Act 1986, South Dublin County Council was, in the circumstances, the owner of the dog and had permitted it to run loose in the park.
Mr Doherty told the court that South Dublin County Council, which denied negligence in a full defence, could not be considered as the dog owner who was a person unknown and who obviously had been in breach of the Council's by-laws.
He said there was dog run in the park which permitted dog owners to take the animals off their lead but the area was secure and away from the place of the incident.  The local authority had also denied that there had been a defect on the footpath.
Judge Groarke said the 300-acre park was open to the public 24/7 and there had been no prohibition on people taking their dogs into the park but on condition that the council's bye-laws were respected.
He was satisfied the council, in law, was not the dog owner as there was no evidence it permitted the animal to remain in the park at any time.