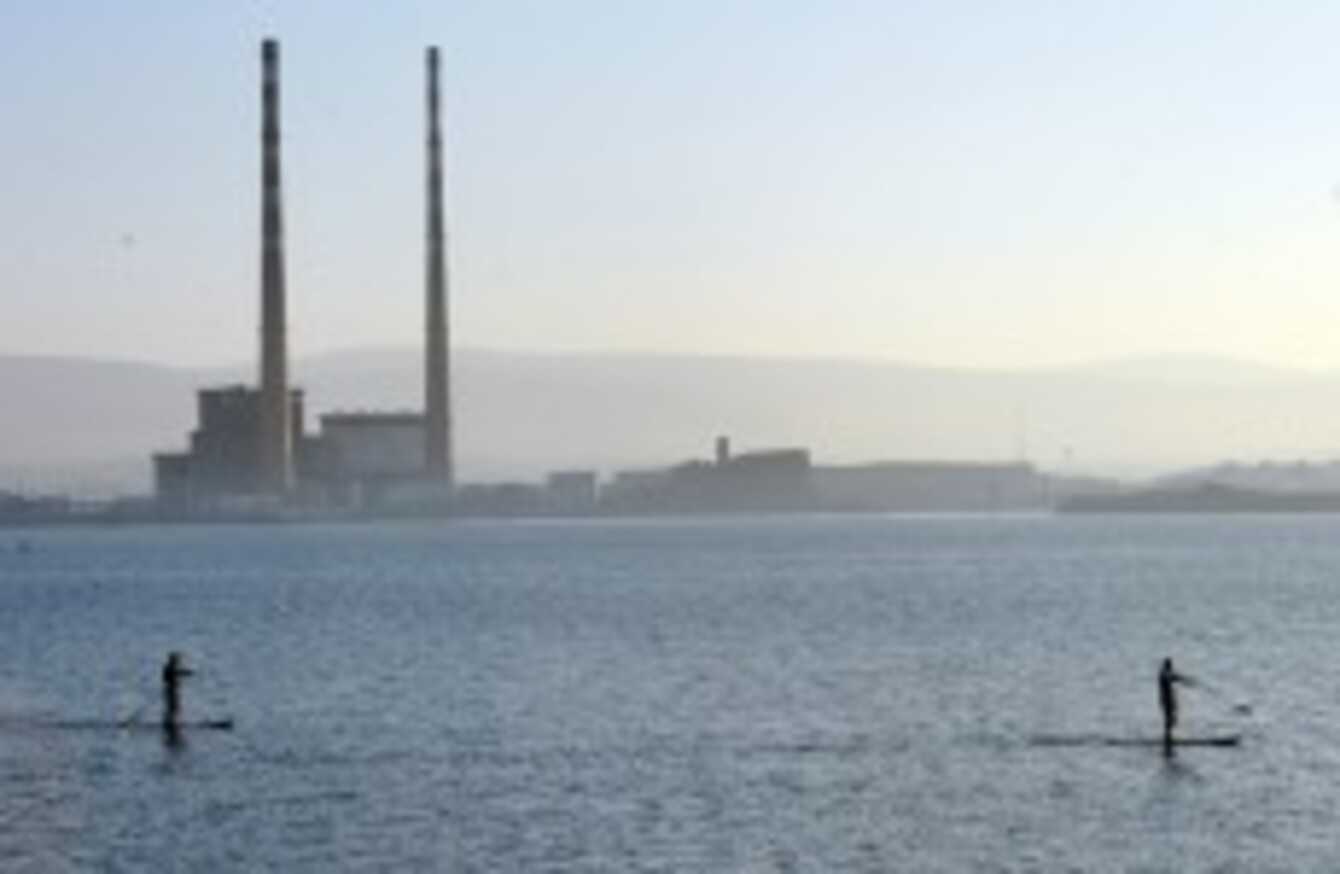 Image: Photocall Ireland
Image: Photocall Ireland
THE COMPANY THAT is contracted to building an incinerator at Poolbeg in Dublin say they are committed to the project.
The company yesterday held an investors' conference call, where the subject of $200 million the US company holds offshore was raised a number of times.
On the call, a Covanta representative tells investors that the money is set aside to cover the "Dublin project".
"The remaining cash that remains offshore, our hope is that we'll have that essentially to cover our equity investment into the Dublin project. Pending, final termination of whether that project is going forward or not, we'll keep it there, and depending on where that goes we'll take appropriate steps."
The rep later says that the company will "see how that plays out".
Asked about repatriating the money, the rep says it is all down to Dublin.
"The biggest variable there of course would be Dublin, and in the event that Dublin does not end moving forward, which we hope obviously is not the case, we'll have to assess our options at that point."
Benefits
Officially, the company says they are committed to the project. A spokesperson told TheJournal.ie
"Construction of the project will commence once Dublin City Council receives its final approvals and we finalise project financing documentation with the consortium of funders that has been engaged. Given the extensive work effort involved in closing this complex deal we cannot comment further on the financing at this time.
"Among the many benefits of the the Poolbeg project, it will bring an investment of €500 million and 500 construction jobs over a three year period to Ireland. When operational, Poolbeg will also provide up to 100 permanent jobs, and generate energy for at least 50,000 homes."
Folly
Green Party local election candidate and Environment Spokesperson, Malcolm Noonan, said that the investors questions showed the "folly" of the project.
"Our position from day one has been that this was the wrong project for Dublin and the wrong project for Dublin waste.
"Covanta's investor meeting merely confirms that investors have lost faith in this project, and are now more keen to see this money funnelled back into the United States in the most efficient method possible, rather than sit waiting for a project that's never going to happen."