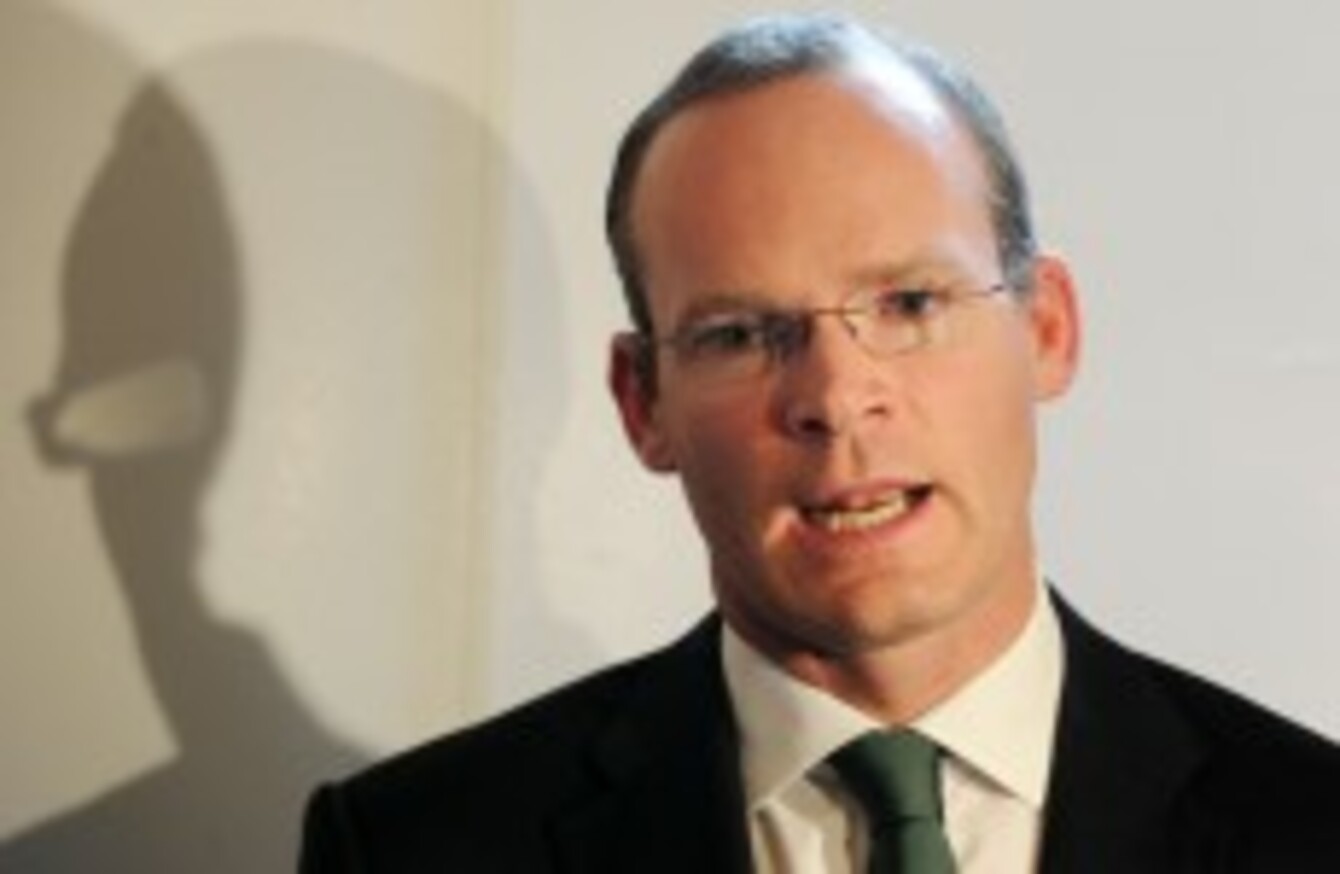 File photo of Minister Simon Coveney.
Image: Laura Hutton/Photocall Ireland
File photo of Minister Simon Coveney.
Image: Laura Hutton/Photocall Ireland
MINISTER FOR AGRICULTURE, Food and the Marine, Simon Coveney today joins European fisheries ministers in Brussels to determine  fishing quotas for next year.
Yesterday the minister warned of the potential difficulties of the negotiations at the EU Fisheries Council as he said they will be severely impacted by breakdowns in talks between the EU and Norway which means Norwegian waters will be closed to EU vessels from 1 January.
Coveney said the breakdowns affect the ability of the council to agree quotas for mackerel, blue whiting and atlanto scandic herring for 2013 and will also affect where Irish vessels and Norwegian vessels can fish next month.
In addition, Ireland is facing severe double digit cuts in almost 30 different fish stocks, which are vital to the Irish Fishing industry.
The minister said the proposed reductions would amount to a direct income cut for fishermen of €16.9 million and the full cost when the effects on fish factories and others are factored in are in the order of €54 million. He said between 450-550 full and part-time jobs could also be lost under the proposed cuts.
"The Commission proposals have been fully evaluated in Ireland and where the level of cuts are not justified I will be making a strong case for a more reasonable approach, taking account of the serious potential effect on jobs and incomes at this time," he said.
He said this will be "one of the most difficult Fisheries Councils in years" and that it is essential to obtain "a fair and positive outcome to these discussions from Ireland's perspective.
Negotiations at the Fisheries Council will run until 20 December.