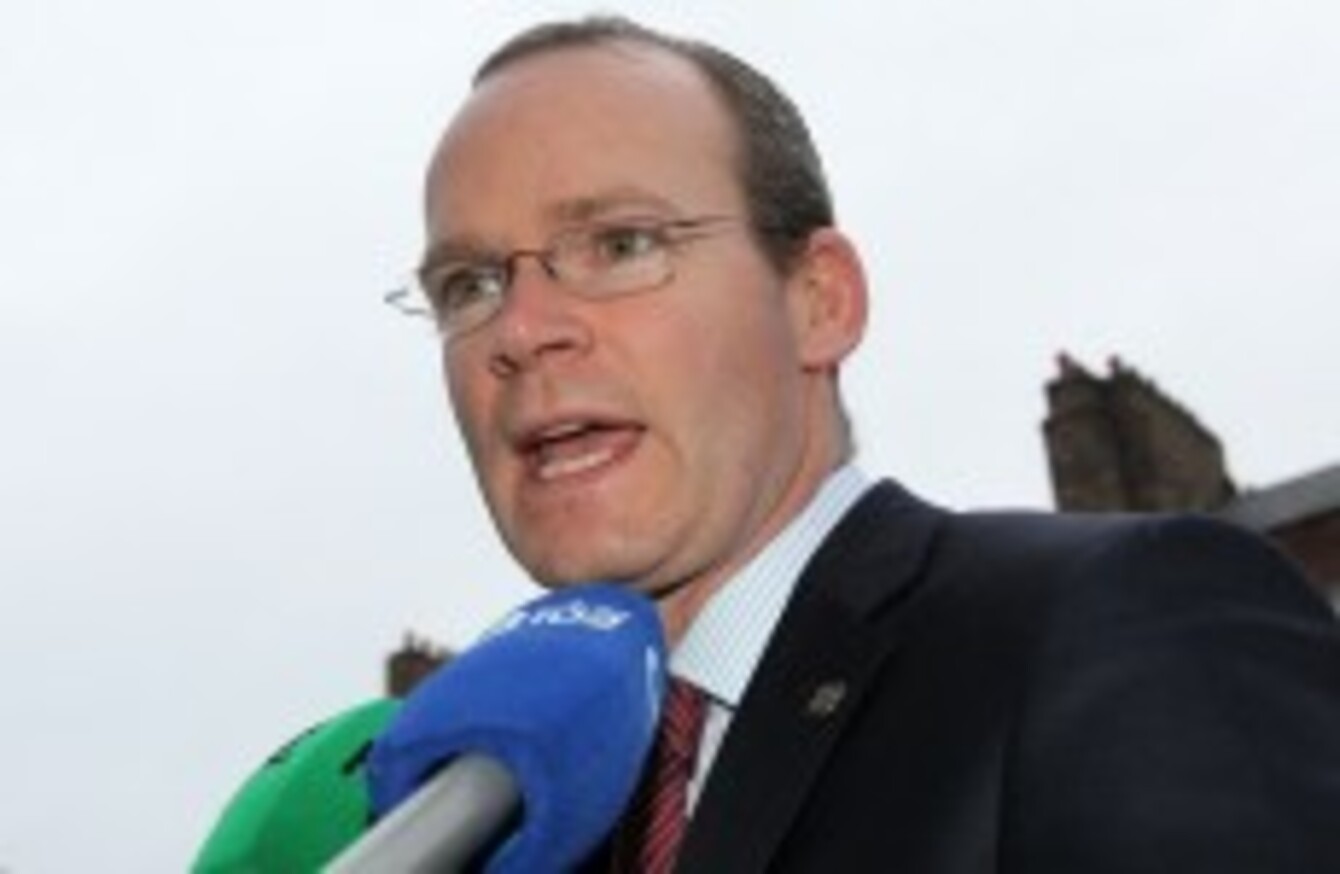 Fine Gael Minister for Agriculture Simon Coveney
Image: Sam Boal/Photocall Ireland
Fine Gael Minister for Agriculture Simon Coveney
Image: Sam Boal/Photocall Ireland
FIANNA FÁIL DEPUTY Eamon Ó Cúiv has called for Minister for Agriculture Simon Coveney to step aside from the horsemeat crisis, and for an independent investigation to be established into the issue.
In response, Minister Coveney said that the Special Investigations Unit (SIU) in conjunction with the gardaí are conducting a detailed and complex investigation that is independent and feeds into the Department.
He said the investigation is "progressing well and getting to the bottom of the issue from an Irish perspective". He added:
If the Deputy would like a briefing on the investigation at this stage to get a full understanding of the complexity involved the Department would be happy to facilitate that.
This issue needs strong political leadership as well as a detailed investigation and a strong policy response at both a national and European level. Ireland is leading that response and will continue to do so.
Fianna Fáil agriculture spokesperson Ó Cuív called on the Taoiseach to establish an independent investigation, saying that recent revelations:
demonstrate minister Simon Coveney's inability to come to grips with the situation. Since this disaster began to unfold, the Minister has consistently sought to minimise the significance of the problem, rush to declare it solved and evade straightforward questions about when he first became aware of allegations about irregularities. Hoping that the problem would just go away was never going to work.
He said that he has been calling for an independent investigation to establish the full facts of the situation.
Ó Cúiv added that he intends to press the party's motion to this effect in the Dáil this week.
Earlier this week, operations were suspended at the B&F Meats plant after it was discovered that the company was despatching some horsemeat to a customer in the Czech Republic via a UK based-trader using a label in Czech that referred to beef.
The Agriculture Department's Special Investigation Unit continues to investigate this discovery.