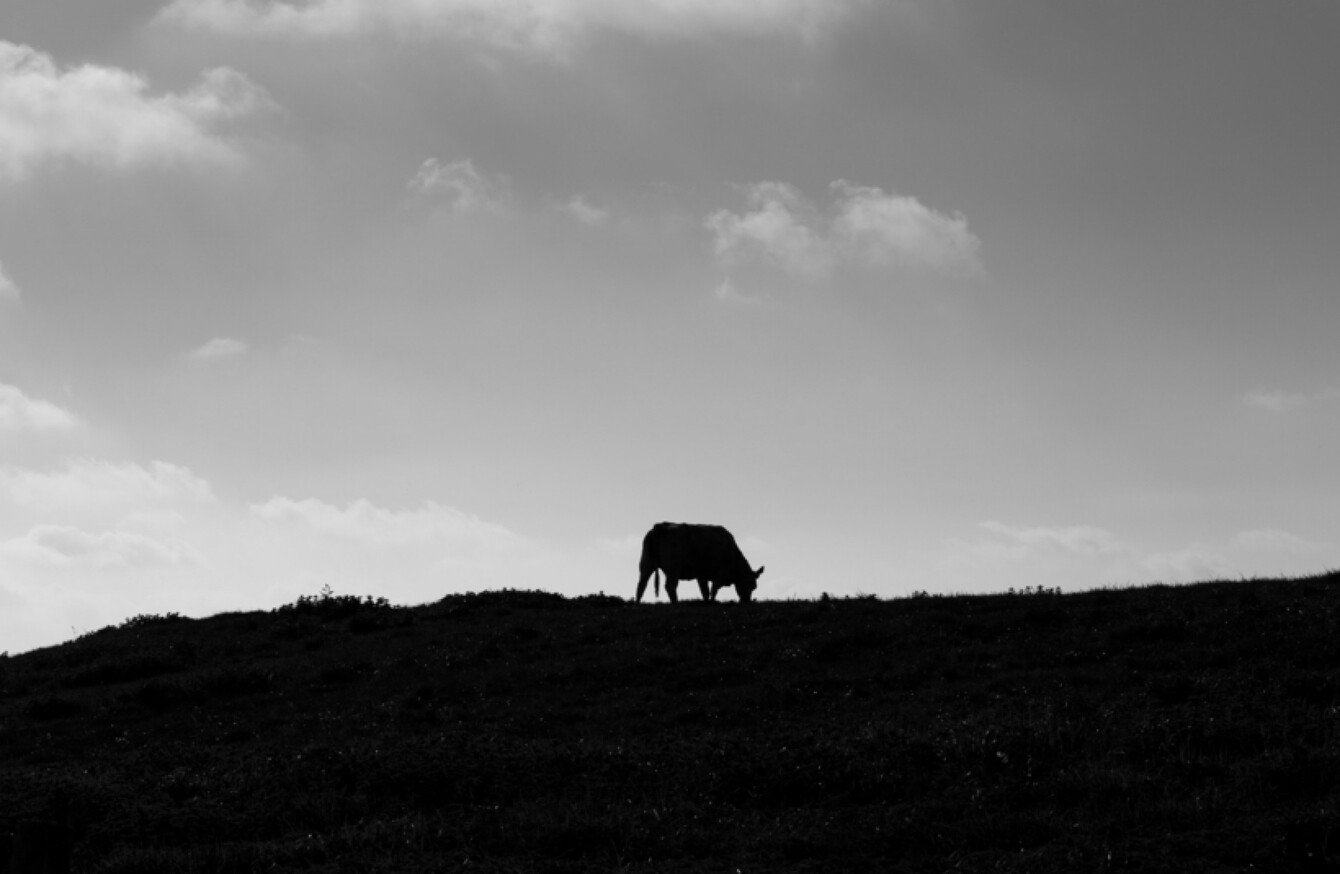 Image: Sergey Molchenko via Shutterstock
Image: Sergey Molchenko via Shutterstock
Warning: This article contains graphic imagery of a deceased animal.
GARDAÍ ARE INVESTIGATING the strange circumstances in which a cow was killed at a family farm in Stamullen, Co Meath.
On Monday, the 14-year-old cow was noticed missing from the herd which was grazing on private land, Kevin Forde of That'sFarming reported.
The cow was later found hanging from a tree by a rope.
"She was a suckler cow in a secluded wooded area. My father heard the calf calling and went to look for the cow where he found her", one member of the Kennedy family told That'sFarming.
She was tied with a new blue piece of rope in a noose around her neck and she was tied up to the tree.
The farm is located in a secluded, remote area, which makes the act especially strange – the family wondered if the person had done it for meat.
"We are in shock at such a deliberate act that happened. You wouldn't mind if the cow died of natural causes, but the fact that it was a deliberate, savage attack is horrific really", the Kennedy family said.
The Department of Agriculture and An Garda Síochána said they're aware of the alleged incident.
Gardaí are currently investigating the incident "to establish the facts in this case".