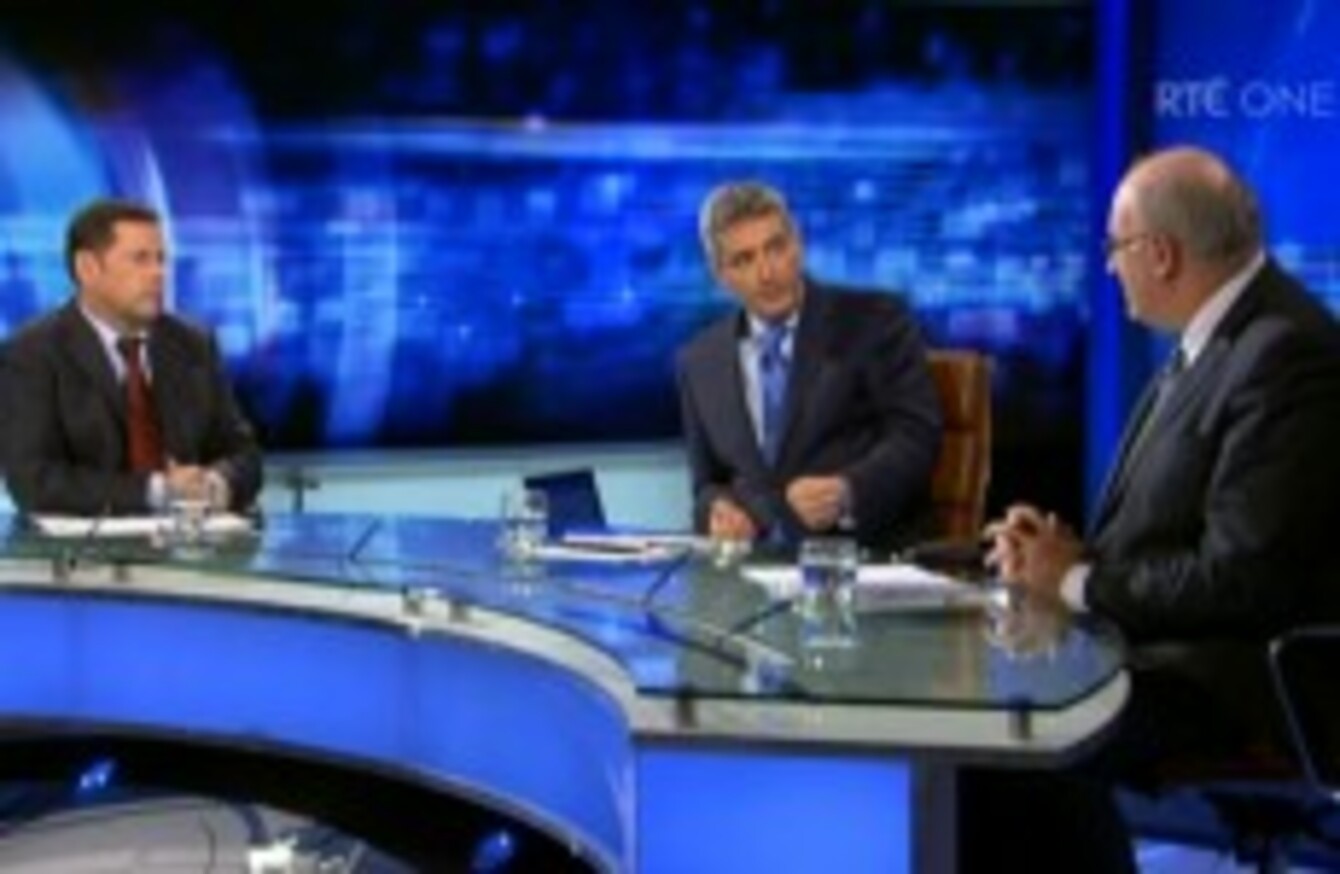 Image: Screengrab
Image: Screengrab
FIANNA FÁIL'S ENVIRONMENT Spokesperson has said that the situation at Irish Water is "laughable".
Barry Cowen went head-to-head with the Environment Minister Phil Hogan on RTÉ's Prime Time this evening, saying that he doesn't believe there is transparency at the company.
"We're not getting transparency at Irish Water. We would not even be here if the CEO had not made a slip up when talking to Seán O'Rourke last week.
"I find it laughable."
Cowen continued that Hogan had not been able to prove "what bang for our buck" the taxpayer was getting.
Cowen had earlier criticised Irish Water for redacting a number of letters it had sent to him.
Responding, Hogan said that the government was establishing a €1.2 billion utility and that couldn't be done without incurring costs, pointing to two UK projects which he said cost more.
He said that he "doesn't micromanage" state bodies.
Hogan finished by confirming that water meters would be installed in every home over the next three years.