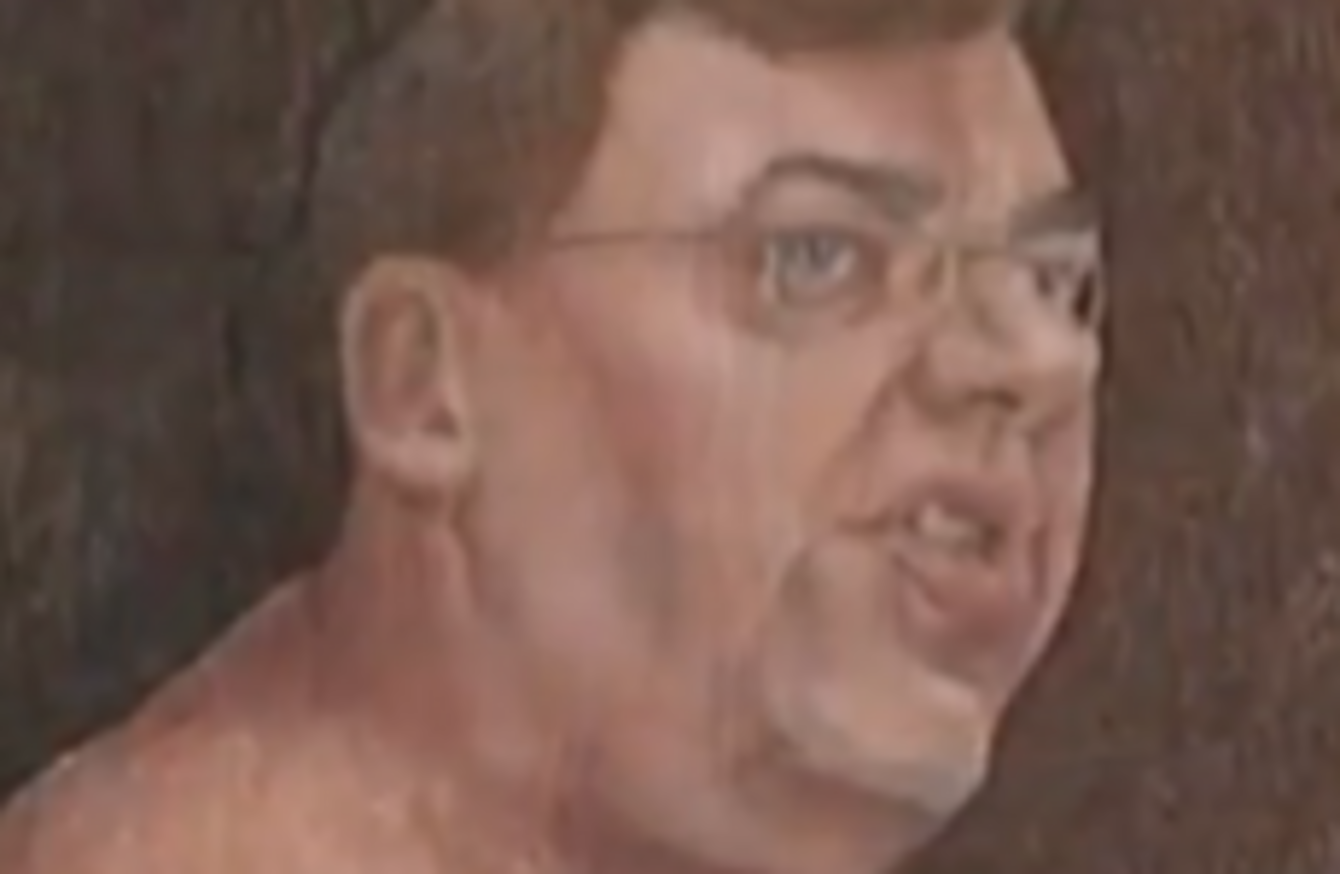 Close-up of one of the 2009 Casby portraits
Image: Screengrab/RTÉ
Close-up of one of the 2009 Casby portraits
Image: Screengrab/RTÉ
AN OFFICIAL, GOVERNMENT-commissioned painting of former Taoiseach Brian Cowen could cost between seven and ten thousand euro, based on how much was paid for other recent portraits of senior office-holders.
Formal portraits are commissioned of each Taoiseach, President and Chief Justice of the Supreme Court as a matter of course — some of which are completed while they are in office, others after they retire.
The most recent portrait of a Taoiseach was of Bertie Ahern, completed in 2003 by artist James Hanley at a cost of  €10,000. In 2001, a portrait of President Mary McAleese was finished for just under €8,000.
A spokesperson for the OPW, which assists with the commissions, said there wasn't "any significance" in the fact that there was no official portrait of Brian Cowen as yet, and stressed that it was often the case that the paintings were completed after the office-holder stepped down.
A spokesperson for the President said no arrangements had been made as yet in the commissioning process for a portrait of Michael D Higgins, who took office in November 2011.
Cowen has already been the subject of several less official portraits: in 2009, artist Conor Casby smuggled two nude caricatures of the then-Taoiseach into the National Gallery and the RHA and hung them on the wall. They were removed after being noticed by staff.
RTÉ News later issued an apology for carrying images of the two works in their report on the incident. The station apologised "for any personal offence caused to Mr Cowen or his family or for any disrespect shown to the office of Taoiseach by our broadcast".