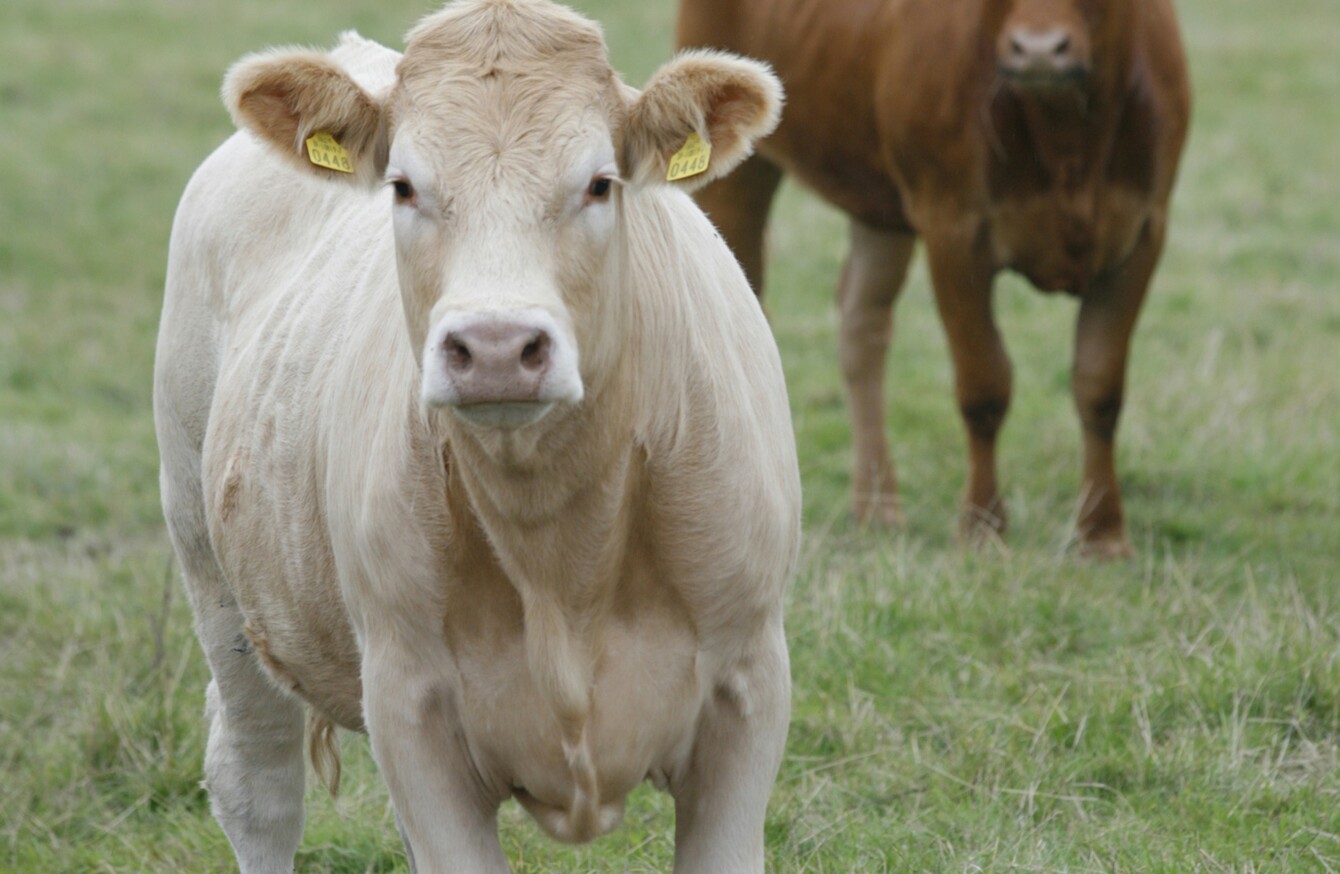 Image: Mark Stedman/Photocall Ireland
Image: Mark Stedman/Photocall Ireland
FARMERS WILL RECEIVE €570 for the first 10 cows in their herd, and €480 for each remaining cow in a scheme aimed at lowering greenhouse gas emissions.
The payments will be made annually over the six-year scheme – working out at €95 a year for the first 10 cows and €80 for the remaining cows.
Some 24,393 herds of cattle are participating in the Beef Data and Genomics Programme which provides financial support to farmers who carry out actions aimed at improving the genetic merit of their herd and in doing so, reduce greenhouse gas emissions.
Ireland's cattle livestock accounts for a disproportionately high percentage of Ireland's greenhouses gas emission.
Globally, 10-12% of greenhouse gas emissions come from agriculture but in Ireland the figure is closer to a third.
A spokesperson for the Department of Agriculture explained that the scheme, which is worth €52 million per annum, allows farmers to use science to improve the efficiency of their herd.
It can streamline the genetics of the herd so calves can be more productive and it can also try to improve the average calving rate.
The carbon navigator is an online farm management package that is a central requirement of the Beef Data and Genomics Programme.
So far, 95% (23,204) of the herds taking part in the BDGP scheme have completed a carbon navigator.
The Agriculture Minister Michael Creed described it as a very useful tool that can illustrate what changes would mean in terms of reduced greenhouse gas emissions from the herd and the increased profitability associated with such a change.
The payment is made on a per-hectare basis and the number of hectares will be calculated using the number of eligible cows producing a calf divided by a stocking rate of 1.5.
Payment of €142.50 will be made on the first 6.66 hectares with a payment of €120.00 on the remaining hectares.