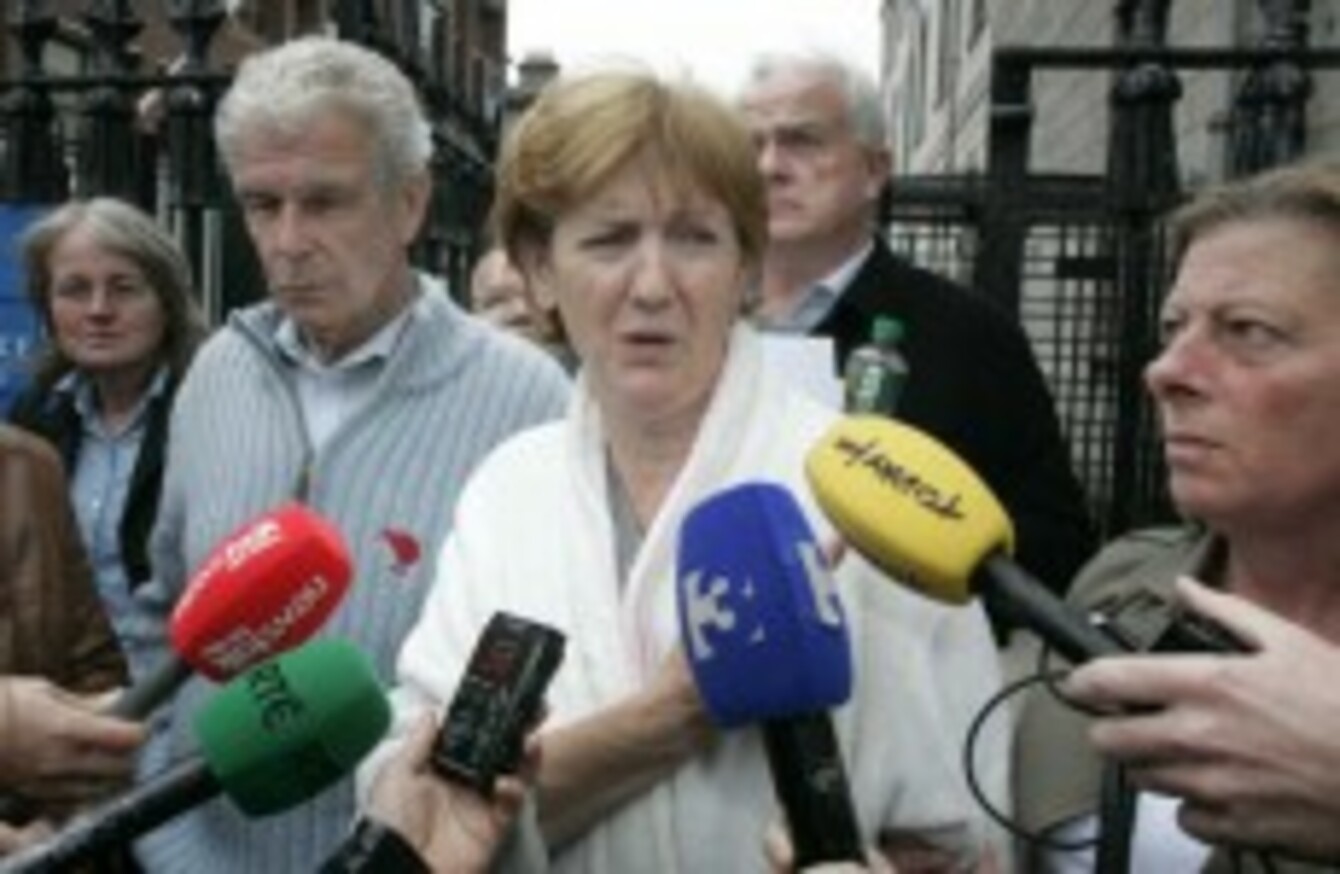 THERE IS AN ongoing stand off at a repossessed house in Castleknock, north Dublin after resident's rights group the Land League and Friends reentered the property.
Violet and Martin Coyne were evicted from their home in Castleknock on the August 27 after refusing to comply with an eviction order that had been obtained by ACC Bank.
The Coynes came to national attention last month after appearing in the Four Courts in their pyjamas shortly after the house was repossessed having been not been given time to dress.
Speaking to TheJournal.ie about the action being taken representative from the Land League Jerry Beades said:
Basically a number of guys went into [the house] this morning. It was a peaceful reoccupation… there are guards outside and a lot of people.
Speaking to TheJournal.ie Martin Coyne clarified that they had not been involved in the take over of the property. 
We are nowhere near the house. We can't be near the home… we are already under threat of jail from a previous court order.
"Apparently there are people who have taken over the house. This is done to highlight thousands like us. It just happened that our thing has been high profile of late."
The couples' son Robert Coyne explained that the couple are yet to find a new place to live.
They are staying with relatives at the moment living out of bags. At their age that is unacceptable.
While having no part in the action this morning the Coynes were informed by the Land League that it would be taking place last night.
Gardaí have stated that they are aware of the ongoing incident as a public order obligation.