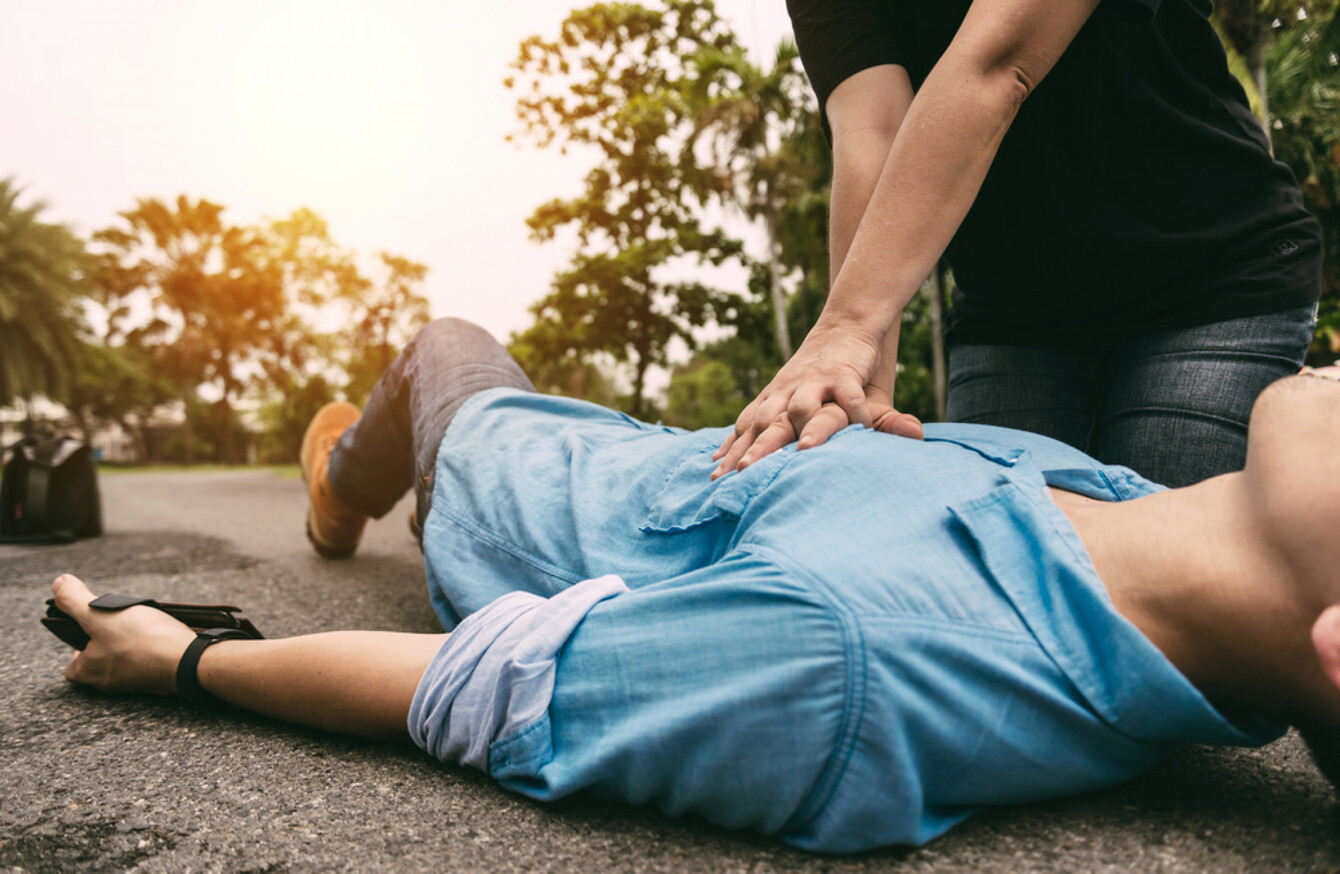 Image: Shutterstock/spkphotostock
Image: Shutterstock/spkphotostock
MEN ARE MORE likely to receive CPR from a bystander in a public location than women are, according to new research.
Using data from the US and Canada, researchers looked at 19,331 instances of cardiac arrest both at home and in public.
The CPR procedure is used to restore blood circulation and oxygen to someone whose heart has suddenly stopped beating.
Overall, bystanders gave CPR in 37% of such instances. However, men received this assistance 45% of the time in public, compared to 39% of women.
This means men were 1.23 times more likely to receive CPR from a random member of the public. Furthermore men had a 23% increased chance of survival compared to women.
This gap was negligible if you needed to receive CPR at home, with 35% of women and 36% of men receiving it when needed.
Researcher Audrey Blewer, from the University of Pennsylvania, said: "CPR involves pushing on the chest so that could make people less certain whether they can or should do CPR in public on women."
The HSE website provides details on how to perform CPR, but only after calling emergency services.
Blewer's colleague Benjamin Abella added: "We're only beginning to understand how to deliver CPR in public, although it's been around for 50 years."
Our work highlights the fact that there's still so much to learn about who learns CPR, who delivers CPR and how best to train people to respond to emergencies.