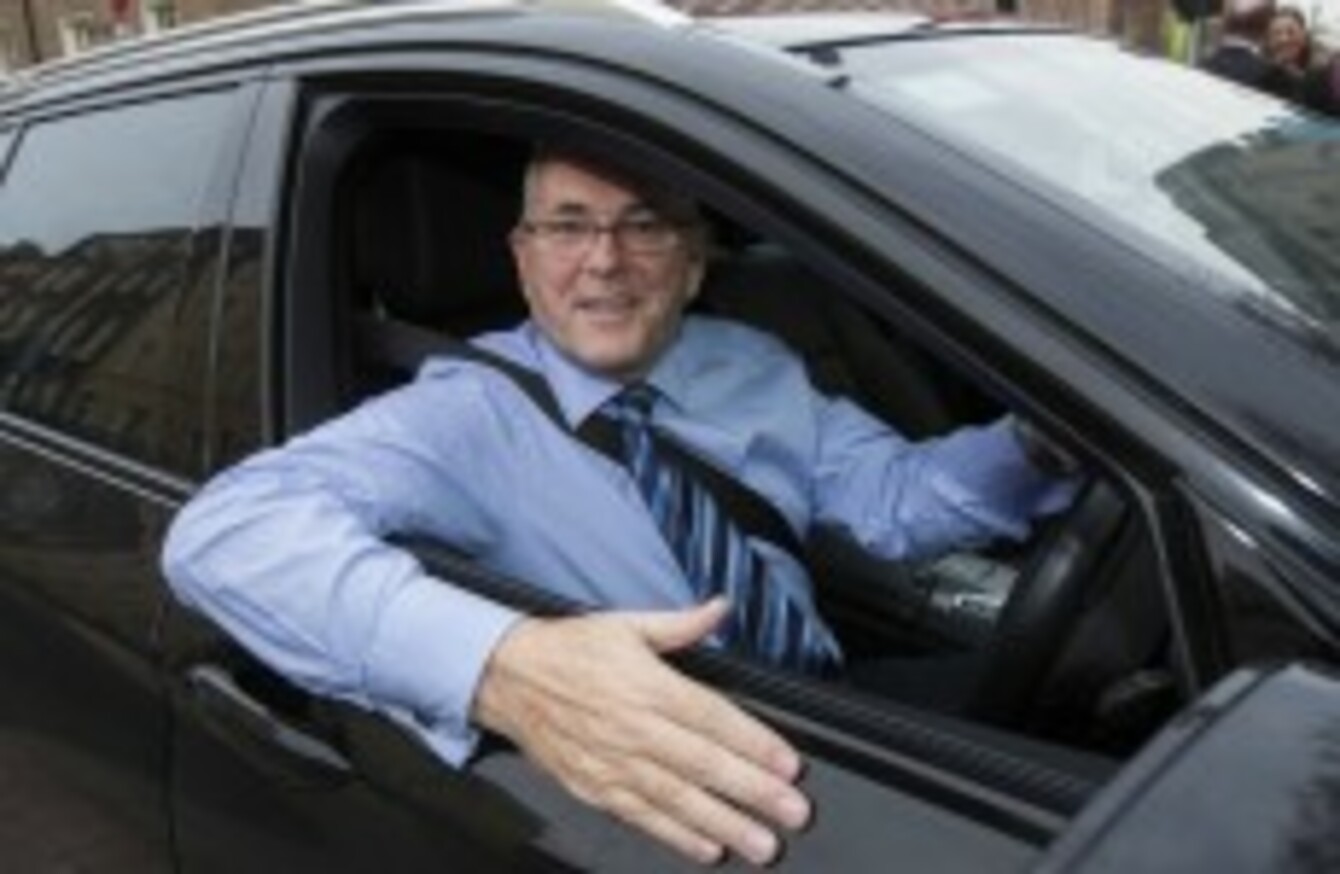 PAC Chairman John McGuinness
Image: Laura Hutton/Photocall Ireland
PAC Chairman John McGuinness
Image: Laura Hutton/Photocall Ireland
THE CHAIRMAN OF the Public Accounts Committee has said that the top executives at the Central Remedial Clinic should not resign until an investigation into its pay practices is complete.
"And then it could be time to tell them to go," John McGuinness told Morning Ireland today.
He said a "vacuum" would be created and no further answers could be obtained if the directors stepped aside immediately, as a number of members of the PAC had called for during yesterday's hearing.
McGuinness said his committee had "lifted the lid" on an area that was "largely unaccounted for" but that there were still questions to be asked.
"It is quite clear that the HSE are also at fault here," he said, explaining that they had failed to monitor €1.6 billion in grants.
He said he hopes to see extra rules in the future, as well as a focus on 2009 regulation and a Charity Regulator.
Asked about the public's reticence to support the CRC's annual Christmas teddy bear fundraising drive, the chairman urged people to continue to support essential charities and services.
"I would say to them that they have a perfect right to be angry about this. But steps are being taken, reforms are being forced to ensure the money is spent correctly in the future. We need these services – they need the support…Continue your support."
Commenting on the mystery of the €660,000 fee paid to the Mater Hospital, McGuinness said further information is required.
The HSE will be brought before the committee next week as that clarification is sought.
He also said he had "no difficulty" dealing with the alleged links members of the CRC board had with former Taoieach Bertie Ahern.
During yesterday's hearing, Dublin deputy Shane Ross asked was it coincidence that many of the people who held positions of power in the CRC had connections with the Drumcondra man.
The suggestion was denied by director Daniel Martin who said there was no political influence within the organisation.
The HSE is due to meet the chairmen of the country's voluntary hospitals in a bid to regulate the sector.