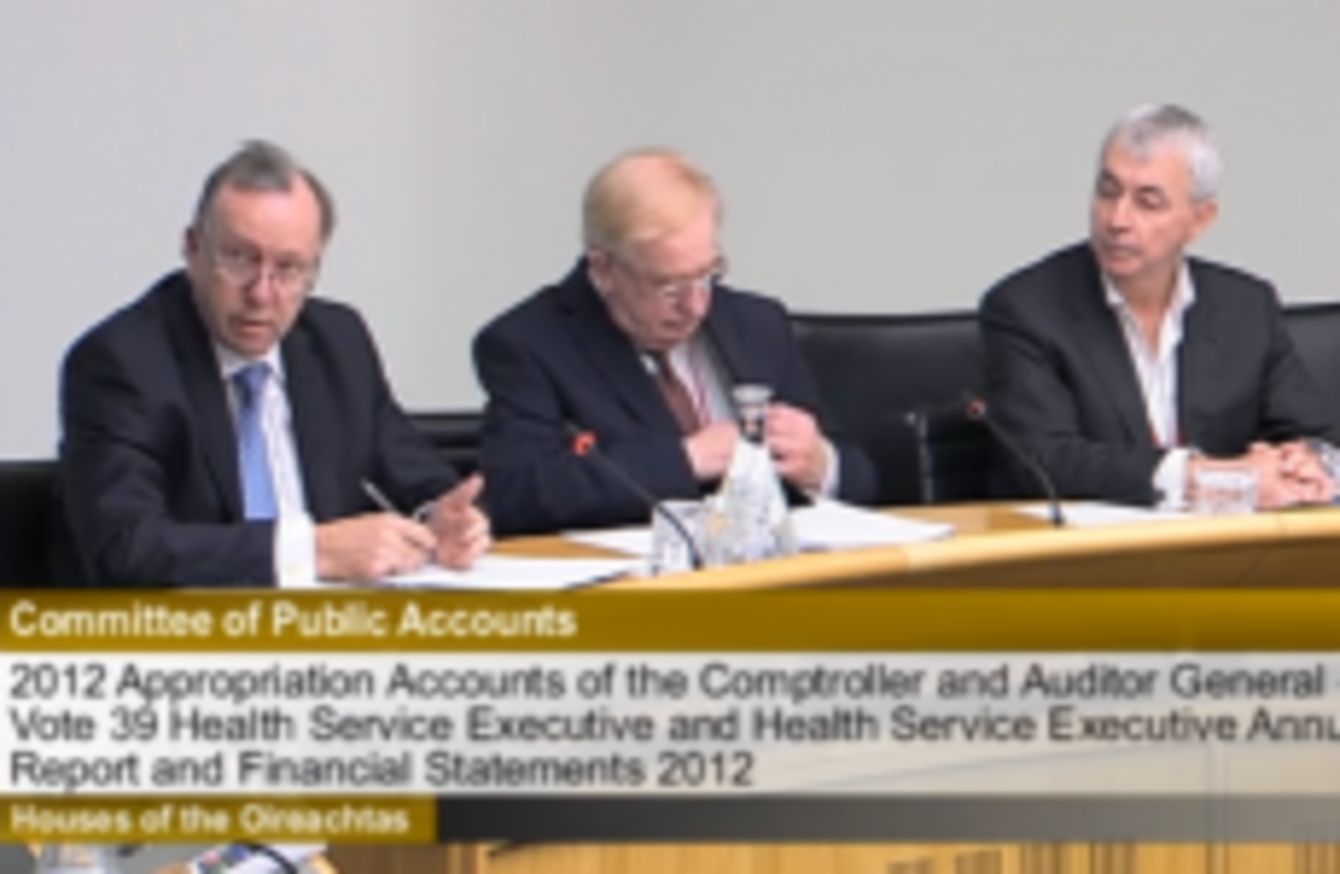 DIRECTORS AT THE Central Remedial Clinic have said there was a contractual obligation to pay top level officials salaries that were well above the level set down by the HSE.
Officials faced a grilling from the Public Accounts Committee when they appeared before it today over the controversial issue of salary 'top-ups' for some employees coming from public funds.
The committee was told that there was an agreement with the HSE in 2009 that the executive would pay a certain level and the clinic would work out a way to honour the contractual arrangements it had in place. It was also agreed that the clinic would review salary levels of replacement staff and consult with the HSE on this.
Director Jim Nugent said the CRC, as a private company, "was and still is contractually bound" to pay salaries at higher levels than those prescribed by the HSE and this had to be done with funds raised by the clinic.
Nugent explained that specific levels of pay were set out in staff contracts and when the HSE set down pay ceilings lower than these levels, the company was obliged to pay the rest.
"If a person has an employment contract, the employer is obliged to pay it," he said.
They can go and sue on it if you decide to change it without their say.
Fine Gael TD Simon Harris queried why staff at higher levels of pay were not asked to take pay cuts, which he said seemed "a bit peculiar".
Director David Martin responded: "I can't answer that – I don't think it was ever considered."
Several members of the committee expressed regret that Brian Conlan, who was CEO of the clinic up until his resignation last week, did not appear before the committee, though former CEO Paul Kiely made himself available.
His salary in his final year was €242,000 in total with just €106,000 coming from the HSE and the rest being drawn from funds collected from the public.
Kiely denied he had been getting a 'top-up', telling the committee that he was employed by the CRC and that was the salary paid to him by his employer.
"Whatever we call it, it was way above what the HSE authorised," TD Shane Ross told him.
Pension fund
Ross also challenged Kiely on his pension, which will be based on his salary at roughly €90,000 a year, as it emerged in recent weeks that some €3 million was loaned to the clinic from its fundraising arm, Friends and Supporters, to plug the company's private pension deficit.
He said the money had "gone over from the fund to fill Mr Kiely's pockets and others" with pensions. Ross pointed out that the auditors were "obviously extremely doubtful" about whether this money would ever be paid back.
In CRC accounts, the loan is described as "unsecured, interest free and not repayable in the short term".
"That is a gift by any other name," Ross said.
Nugent responded that the clinic had an obligation to the 70 staff under this pension scheme to protect their interests and said the fund is performing well.
"People all over the country are taking reductions in their pensions or are getting none," Ross hit back. It wouldn't be unreasonable to say to people – 'you're taking a reduction'".