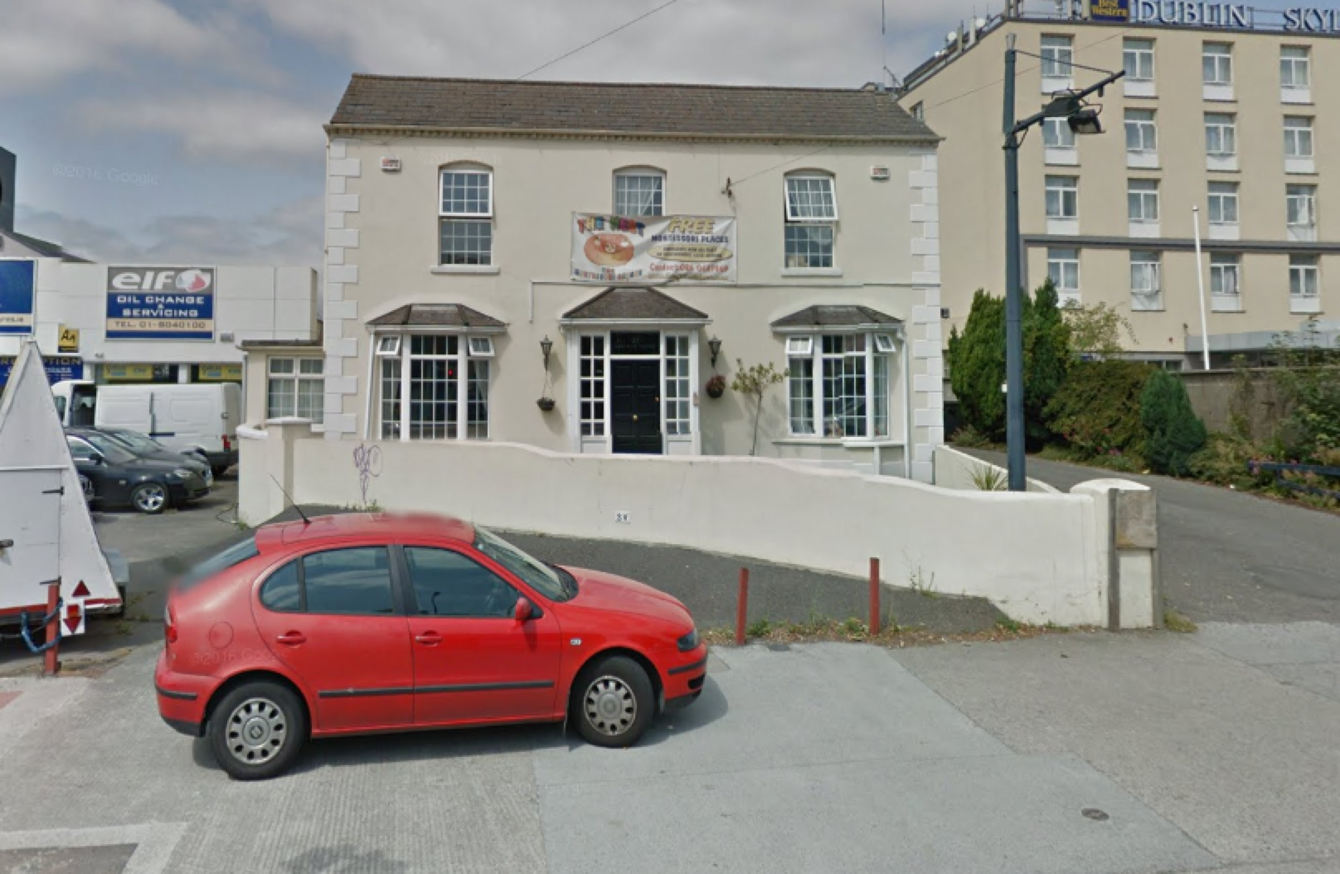 Image: Google Maps
Image: Google Maps
A NUMBER OF concerns have been raised, following the news that the Nest Crèche in Drumcondra, north Dublin, was set to close its doors next month.
The short notice would mean that up to 100 children could be left without childcare with limited alternatives in the local area. Around 20 staff are also employed at the crèche.
However, this evening parents were given information from the owner of the crèche that the date for its closure had been pushed back to August to allow them time to secure alternative arrangements.
In an email to parents, seen by TheJournal.ie, the operator of the crèche confirmed that there would "no disruption to [their] service through August".
They stated that, in yesterday's email that advised parents of a 2 June closure date, they had said they "had begun making enquiries to try to find at least a short-term solution to [the] predicament".
"We will be completing the ECCE (Early Childhood Care and Education) year without any interruption," the email added.
Speaking to TheJournal.ie, Fine Gael TD for Dublin North West Noel Rock said that the decision buys the parents "time and breathing space".
He said: "Over the past 24 hours I've worked on behalf of parents to bring about a solution and, while this isn't ideal, it buys parents time and breathing space to find alternatives as a three-week notice suddenly becomes a three-month notice.
I am hoping that we can find a permanent solution but in the interim this a clear improvement on the situation this morning.
Rock added that he would continue to work with parents and the crèche on the matter.
Speaking earlier, Dublin City councillor Noeleen Reilly said that the original 2 June closure date set an "unrealistic time frame to expect families to source alternative childcare in the area".
It is believed that Lidl has plans to build a branch on the site of the crèche.