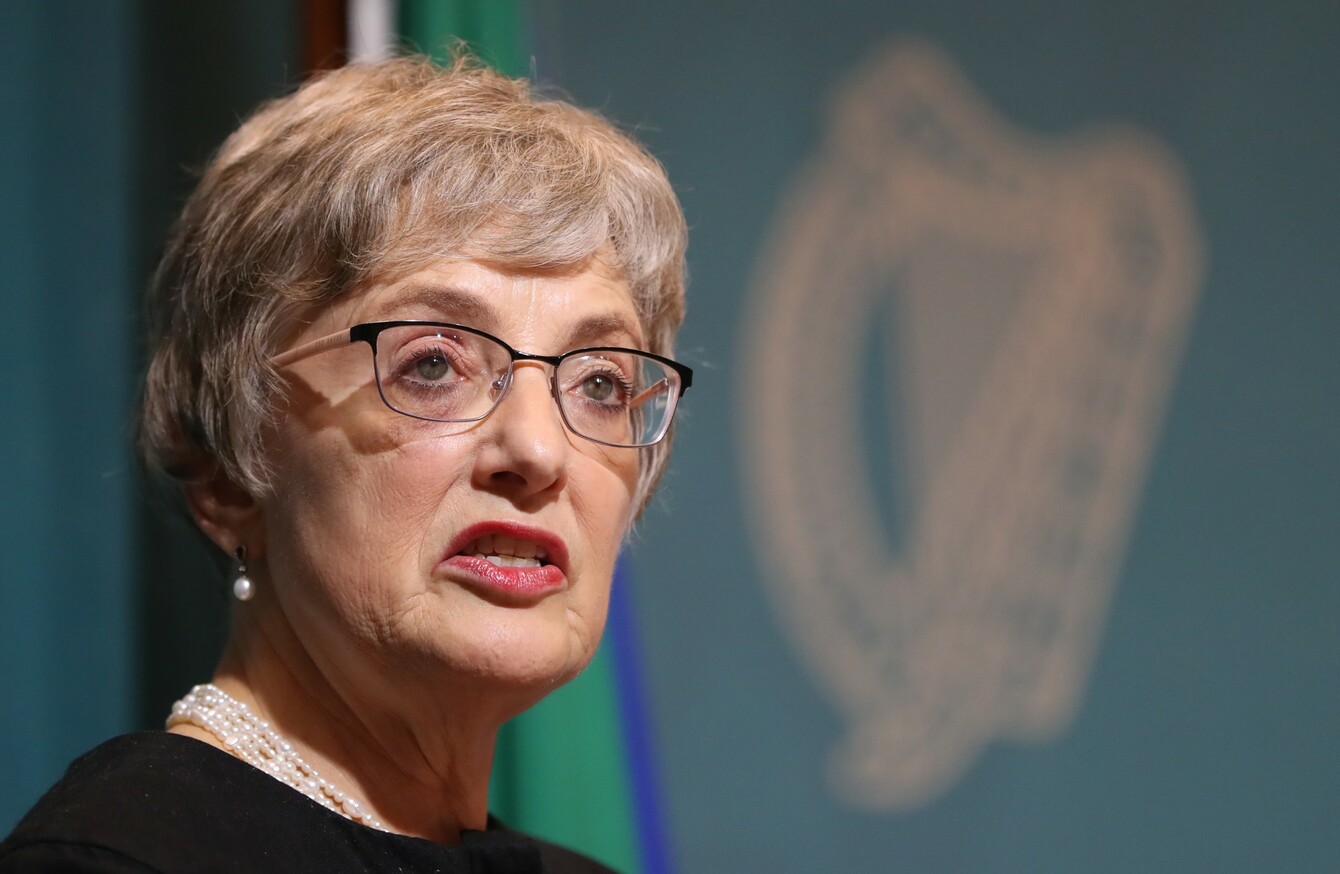 Image: Niall Carson
Image: Niall Carson
Updated Dec 18th 2019, 5:00 PM
A ONCE-OFF €1,500 payment is to be given to each childcare provider to help them deal with extra insurance costs arising from the withdrawal from one insurer from the market.
The Minister for Children and Youth Affairs Katherine Zappone today announced the additional payment which will be made in the coming days.
She acknowledged that it had been "difficult year" for the sector.
The additional money comes as concerns mount in relation to the rising cost of insurance for childcare providers. 
Making the funding the announcement, the minister said she wanted to acknowledge the "pressures" services have faced in 2019 and to acknowledge the pressure and stress that deadlines bring.
The funding of €7 million will facilitate an additional payment of about €1,500 on average to individual providers with the actual amount varying according to the size of the creche or daycare centre.
The minister told the emergency meeting of the Joint Committee on Children and Youth Affairs that the average creche is being facing a 100% increase in their insurance premium as a result of having to move to Allianz insurance company.
During Leaders' Questions today, Sinn Féin's Mary Lou McDonald urged the government to provide a one-off payment to help childcare businesses. 
However, the Taoiseach dismissed the idea, stating that it would be "reckless".
"If an insurer is unable to provide cover for a particular facility, be it a crèche, a childcare provider or anything else, there may be a good reason for that.  There may be a very high risk attached to insuring it.  For the State to wander in blindly and offer to cover the bills of a private company or even a public body, no questions asked, would be entirely reckless," he said.
A few hours later, Minister Zappone made the payment announcement having met with Finance and Public Expenditure Minister Paschal Donohoe earlier today to discuss the  childcare sector's concerns about insurance hikes. 
Donohoe met with the minister earlier today to discuss the concerns.
This morning, a group representing childcare providers said that "thousands of families" could be left without childcare in the new year due to an "imminent insurance crisis" in the sector. 
"I am really aware of how important the crèches are on all over the country for families  particularly in the run up to Christmas," Donohoe said this afternoon. 
"I am aware of the challenges the sector is now facing due to another insurance provider now, not wanting to provide cover for next year. So I will be working with Minister Zappone on this matter, to see if there is anything that can make a difference," he said.
Donohoe also said today that contact has been made with the insurance sector to discuss the issue, but he didn't want to comment on any discussions. 
"We are working hard to see if we can come up with a plan to ensure that families know where the crèches are going to be, if they're going to be open next year. I have a lot of experience of the anxiety that can be caused by families not being aware if they will have a creche in the future," he said. 
He added that he couldn't offer a guarantee that no crèche would close. 
In the Dáil today, Taoiseach Leo Varadkar said that he had also met with Zappone. He said that close to all childcare providers are registered for next year.
He added: "So people can be given the reassurance that they're not going to find out when they go back to their creche or childcare provider in the early new year after the holidays that they're not open, they will be open.
"That's not to say that there won't be difficulties finding insurance in the next few weeks.
"As things stand, only one underwriter is currently providing insurance to child care providers, following the exit of Ironshore from the market."
Varadkar said that a "very small number of high risk services" may not receive quotations from the alternative insurance provider.
Emergency meeting
During the emergency meeting of the committee this afternoon, Fine Gael's Alan Farrell, who chairs the committee, said that they were concern about the fact that "more than 1,000 crèches could face closure because of rising insurance costs".
"Childcare operators are finding it difficult to get a quote for cover after a number of companies withdrew from the market. This leaves parents in the run up to Christmas in fear of losing their childcare, staff concerned about their jobs and business owners forced through high insurance costs to leave the sector," he said in a statement. 
The crisis has come after Ironshore Europe, one of the biggest insurers in the childcare sector, withdrew from the Irish market.
The knock-on effect has seen creches and other childcare facilities being quoted inflated insurance renewal costs and providers warning that they may be forced to close. 
The Federation of Early Childcare Providers has said that many preschools are facing hikes from 1 January.
The group says preschools facing closure are preparing to send letters to parents this week. 
Spokesperson for the group Elaine Dunne told RTÉ's Morning Ireland today that, while some insurance providers are offering cover, premiums are being hiked by 100% or more. 
#Open journalism No news is bad news Support The Journal

Your contributions will help us continue to deliver the stories that are important to you

Support us now
Dunne says she runs two creches in south Dublin and that they are at risk due to the current crisis. 
For me it means that we might have to close up, no one knows really what we're going to do. We don't have enough money…. One of them that would be my smallest one, and that would be 22 children and four staff.  
Dunne says she's aware of creches that have already made the decision to close their doors. 
"It's just gone beyond, you know, comprehension at this stage. We need the minister to meet with us, she needs to sit down and talk to us. The Taoiseach needs to support us here, the government, we need the help. We cannot do this on our own."
I mean, I'm looking at my Whatsapp group this morning on the amount of people saying that they may have to close up, mainly it's really hitting the ECC scheme, which only open in the morning, they may have a class in the morning and a class in the afternoon as well. And it looks like a lot of those little services are going to close down and they are really important services. 
"My heart goes out to the children, parents, staff and owners of these crèches, facing into such uncertainty only a week before Christmas," AIR member and play centre owner LInda Murray said last night. 
I am well aware of the intense stress and fear this situation causes having gone through it earlier this year. The Alliance calls on the Government to intervene immediately to ensure that all crèches and other child-related facilities get covered by whatever means necessary to keep them operating.
Criticism
In the Dáil today, Fianna Fáil leader Micheal Martin said that providers have been given weeks to find an alternative insurance provider.
"This is without question causing stress and anxiety, not just for providers, but for many, many parents who simply will not be in the position to find alternative places," he said. 
"I would have to say the government's response to date so far has been very confusing. It's been very slow off the mark and it's incredible the degree to which the government seems to be caught by surprise."
With reporting by Christina Finn, Dominic McGrath and Press Association