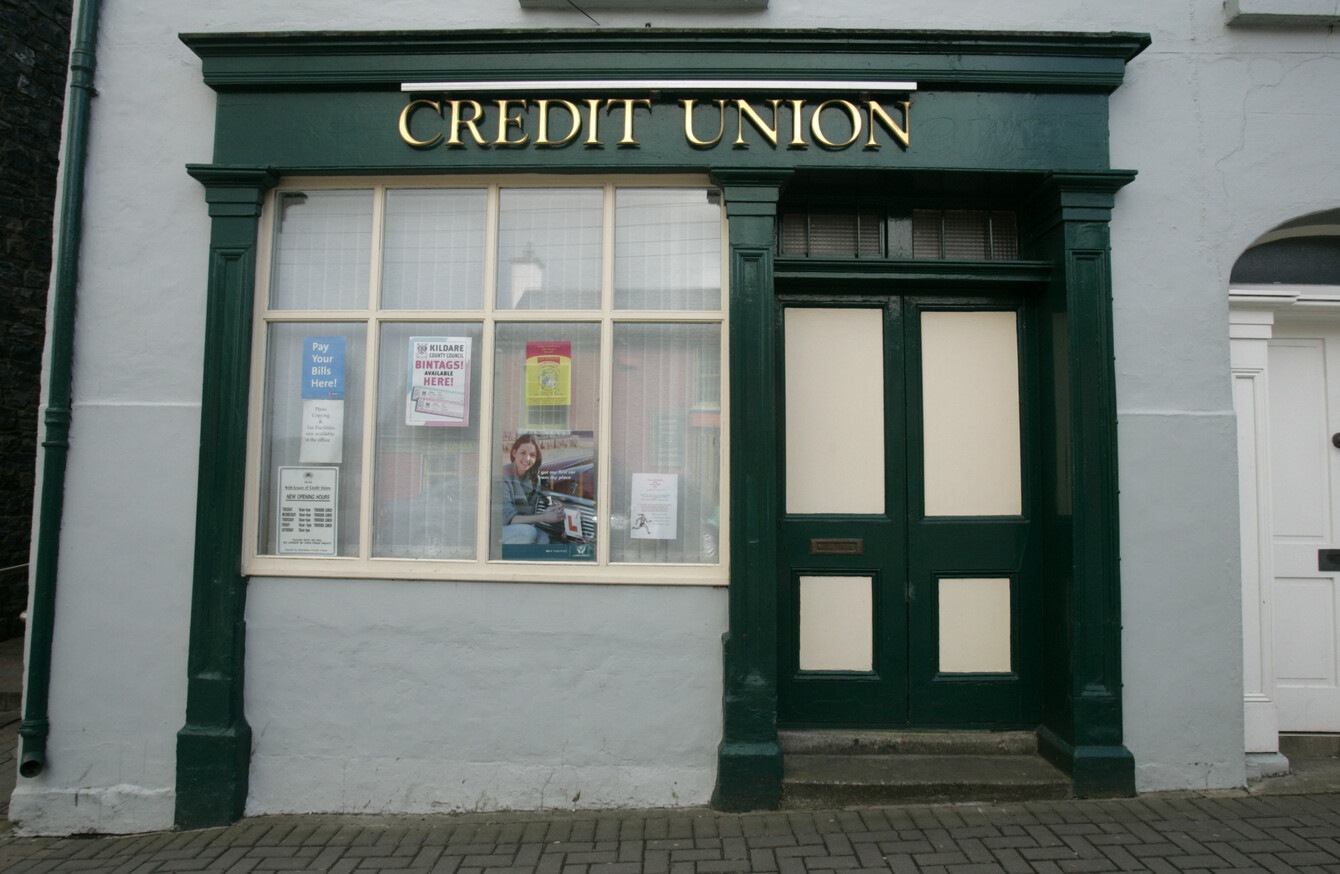 Image: Eamonn Farrell/RollingNews.ie
Image: Eamonn Farrell/RollingNews.ie
THE NUMBER OF credit unions in Ireland has dropped by over 25% in the last five years.
The restructuring, consolidation and closure of credit unions across the country has led to there now being 264 active credit unions as opposed to 396 in 2013.
That is the finding of the Central Bank of Ireland, which yesterday published the  third report on the financial condition of the sector.
The analysis found that assets in Irish credit unions total €17.2 billion, with 55% of this made up by 53 credit unions who have assets above €100 million.
Total loans amount to €4.5 billion, while sector loan to asset ratio, a key measure of viability, has remained at 27% since March 2016, having fallen from 35% in March 2013.
Overall, savings continue to outpace loans, with €14.3 billion being saved in credit unions across Ireland.
That amount of savings has led to a slow down in the amount of money being invested by the institutions, which has led to a downward trend in incomes.
Kevin Johnson the CEO of CUDA, the Credit Union representative body, said that the 48 credit unions his group represents were growing by using digital and social media.
"Loans applications through social media now account for up to 20% of all loan enquiries for some credit unions. Our digital loan services have seen participating credit unions experience a 10-fold increase in their interaction with younger adult members."
The Irish League of Credit Unions, which represents the vast majority of Irish credit unions said its members were in a "positive financial position" with lending up €300 million.
"Arrears have fallen for 25 consecutive quarters – over six full years of falling arrears. As always, growing the loan book continues to be a priority and our credit unions have been very proactive in this regard. This has been demonstrated by the fact that the vast majority are reporting lending increases.
"The ILCU is also active in its own efforts to grow lending, and in conjunction with its affiliated credit unions, has recently completed the development and launch of a full service mortgage solution. Mortgage applications are now being processed via this service in a small number of credit unions, with support from a centralised Mortgage Hub in the ILCU.
"This service will be rolled out to a wider number of credit unions by the end of the year."
The ILCU said it is confident the sector can handle any stresses.