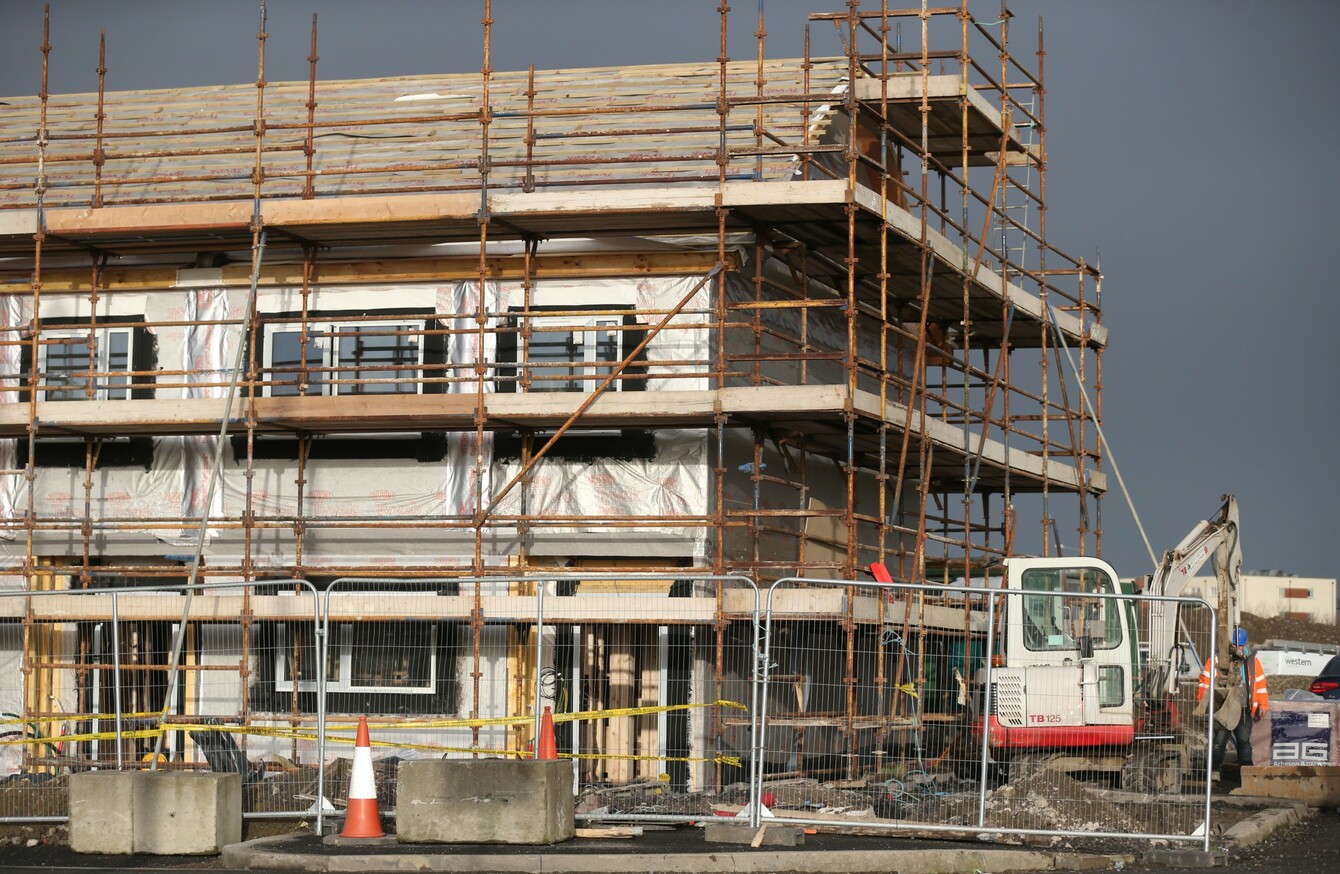 Image: RollingNews.ie
Image: RollingNews.ie
THE HEAD OF the Irish League of Credit Unions (ILCU) has criticised government officials for failing to formally respond to its offer of a loan for social housing.
Speaking on RTÉ's News at One, Brian McRory likened negotiations over the €5 billion offer to a "decision-making roundabout which seems to be interminable".
He said there was ongoing communication between the two sides but that he was frustrated by the "inordinate amount of time" it was taking "given our ambition over period of years to be involved in this kind of project".
The ILCU presented an official proposal on the fund, which it said could be kept off the government balance sheets, to the Department of Finance last October.
It said the funding could be provided either directly or through a "special purpose vehicle" to approved housing bodies, with the aim of building up to 26,000 units over the next five years.
McRory told RTÉ that the terms and conditions of the offer had not yet been discussed but that credit unions were willing to lend at "a very competitive rate".
He said the money is currently on deposit in banks, generating less than zero return, and that members could be assured any such investment would be capital guaranteed.
ILCU briefing notes seen by TheJournal.ie state that the proposal would "enable the movement to put a significant portion of the member funds of €8.5 billion to a more productive and economically rewarding purpose, while at the same time addressing a key social issue that deeply affects the communities which credit unions serve".
The notes say the key benefit for the state is that the offer "would enable the government strategy of 'off-balance sheet' sustainability to be fulfilled over short-, medium- and long-term time horizons".
'Proportionate'
A spokesperson for the Department of Finance confirmed it had discussed the proposition with the ILCU but said any offers were at an early stage of development.
The spokesperson said: "Any such proposals are subject to the approval of the registrar of credit unions at the Central Bank of Ireland.
"A number of meetings have taken place on the matter and the Department of Finance looks forward to further engagement."
The Central Bank said it had no comment to make on the specific proposal at this time.
However, it pointed TheJournal.ie to recent statements suggesting the registrar, Anne Marie McKiernan, was conscious of the need for caution in offers concerning public projects.
In a speech to the Oireachtas finance committee in December 2015, for example, McKiernan said she wanted to work with credit unions to ensure proposals being developed around areas like social housing are "proportionate, appropriate and viable for the sector".
She said the area in which the credit union brand was "best established and where it has expertise" was lending to small businesses and households.