Boucher Road in Belfast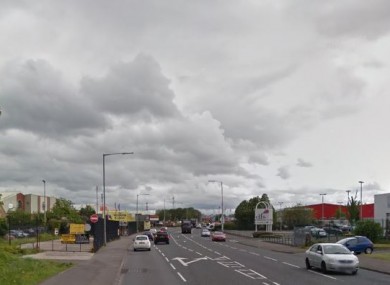 Boucher Road in Belfast
Updated 1.50pm
MEMBERS OF A production crew commissioned by RTÉ were amongst those injured when a car ploughed into a group of people in Belfast last night.
It happened at around 8.30pm last night in the Boucher Road area.
The car was described by authorities as being 'out of control'.
Seven ambulances were dispatched and six people were brought to hospital.
BBC Northern Ireland reports that two people are in a critical condition in hospital. The other four are stable.
The PSNI said a 24-year-old man arrested in the area last night had since been released on bail pending further police enquiries.
RTÉ News confirmed the crew were in the process of setting up equipment when the accident happened.
Those injured included production staff and extras who were working on a new crime series for RTÉ 2.
In a statement this afternoon, the broadcaster has said:
RTÉ is aware of the incident where members of an independent production company filming in Belfast City last night were injured by a car. The programme they were working on at the time is an independently produced series commissioned by RTÉ television.

The PSNI are currently investigating the incident. RTÉ cannot comment further at this time.

Our thoughts are with those involved and their families.
- First published 9.00am