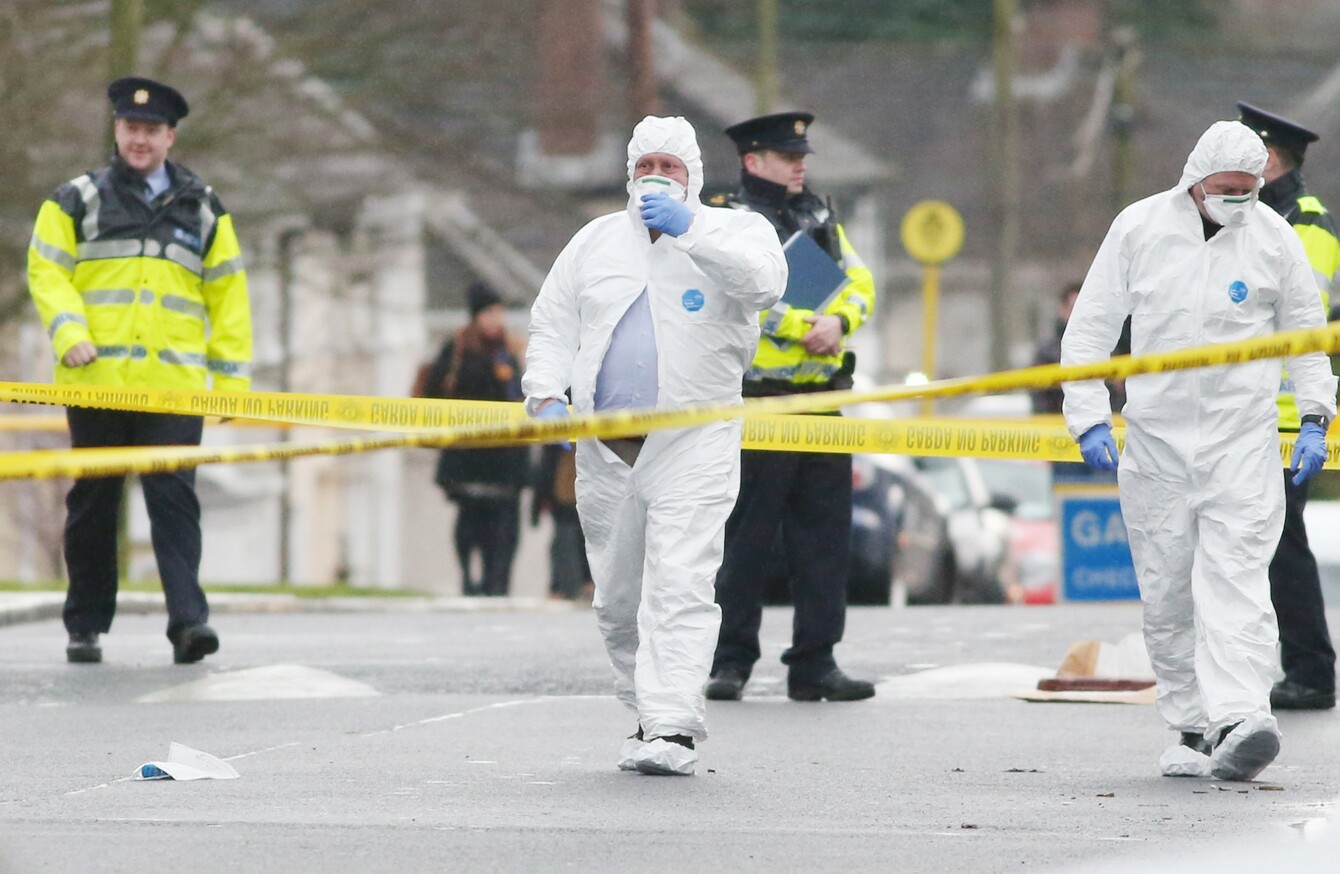 Image: RollingNews.ie
Image: RollingNews.ie
GARDAÍ HAVE APPEALED for people living in Dublin's north inner city to use the anonymous Crimestoppers service if they have information about the recent spate of gangland murders, but are afraid for their safety.
Speaking at the launch of the Crimestoppers annual report, Detective Superintendent Tony Howard, of the Drugs and Organised Crime Bureau, said people living in these communities have told him they are "living in fear".
He said there may be people who know something about the recent killings, but are worried about being identified or about retribution.
A number of people have come forward with information, not just through Crimestoppers but generally a number of people in various communities have come forward and have been very helpful.
Even the smallest piece of information could be valuable for gardaí investigating these violent crimes, he said.
People need to know that there's no such thing as a victimless crime, all crime has a victim, but one of the biggest victims in the current feud in the north inner city is that communities are suffering and they're turning on each other. People need to help their own communities and they need to come forward with information.
The service received 1,550 calls in total last year. The most common calls were in relation to drug dealing, firearms, road traffic offences, theft and child pornography.
Calls are answered by trained gardaí and callers are not required to identify themselves or where they are.
Chairman Tim Dalton said today the service has received a number of calls that "proved to be valuable in the investigation of crime".
As a result of information provided through Crimestoppers, drugs such as crack cocaine, cannabis and methamphetamine were seized and a number of people were arrested and charged.
There were also several seizures of improvised firearms and ammunition, including implements used in robberies of a taxi driver and a convenience store.
If you have information you want to share anonymously, you can contact Crimestoppers on 1800 25 00 25.