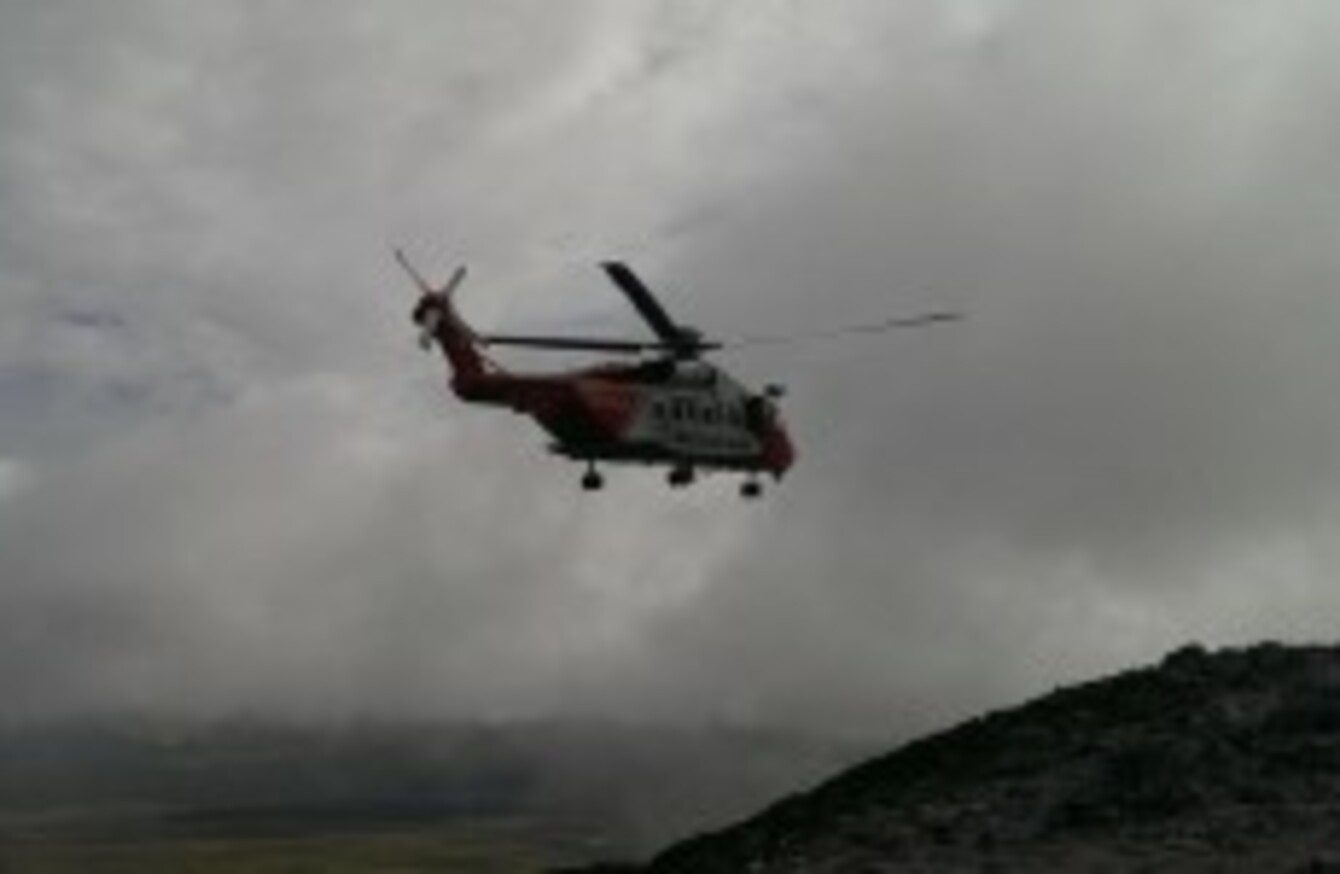 The Coast Guard helicopter leaving the mountain yesterday
Image: Patrick Fortune
The Coast Guard helicopter leaving the mountain yesterday
Image: Patrick Fortune
THREE PEOPLE HAVE been airlifted to hospital by the Coast Guard after slipping and sustaining injuries while climbing Croagh Patrick.
One woman sustained head injuries and was brought to Mayo General Hospital in Castlebar while a man was rescued with leg injuries. The third person, a woman, was also brought to hospital earlier in the day but her injuries were not specified.
The Coast Guard helicopter R118 airlifted all three off the Mayo mountain on Saturday.
One climber who was on Croke Patrick during one of the rescues warned that the conditions were difficult.
"Coming down the step point from the summit is particularly dangerous this year, very little stone and lots of sand," Patrick Fortune told TheJournal.ie. 
He described how the helicopter had been unable to get close to the location of one of the women, and 7 climbers had slowly carried her by stretcher towards a more accessible part of the mountain. They "were all coaxed down slowly by the expertise of the Coast Guard," he said. "To say they did an amazing job is an understatement".
More than 20,000 people are expected to climb the mountain next Sunday, known as Reek Sunday, as part of a pilgrimage.