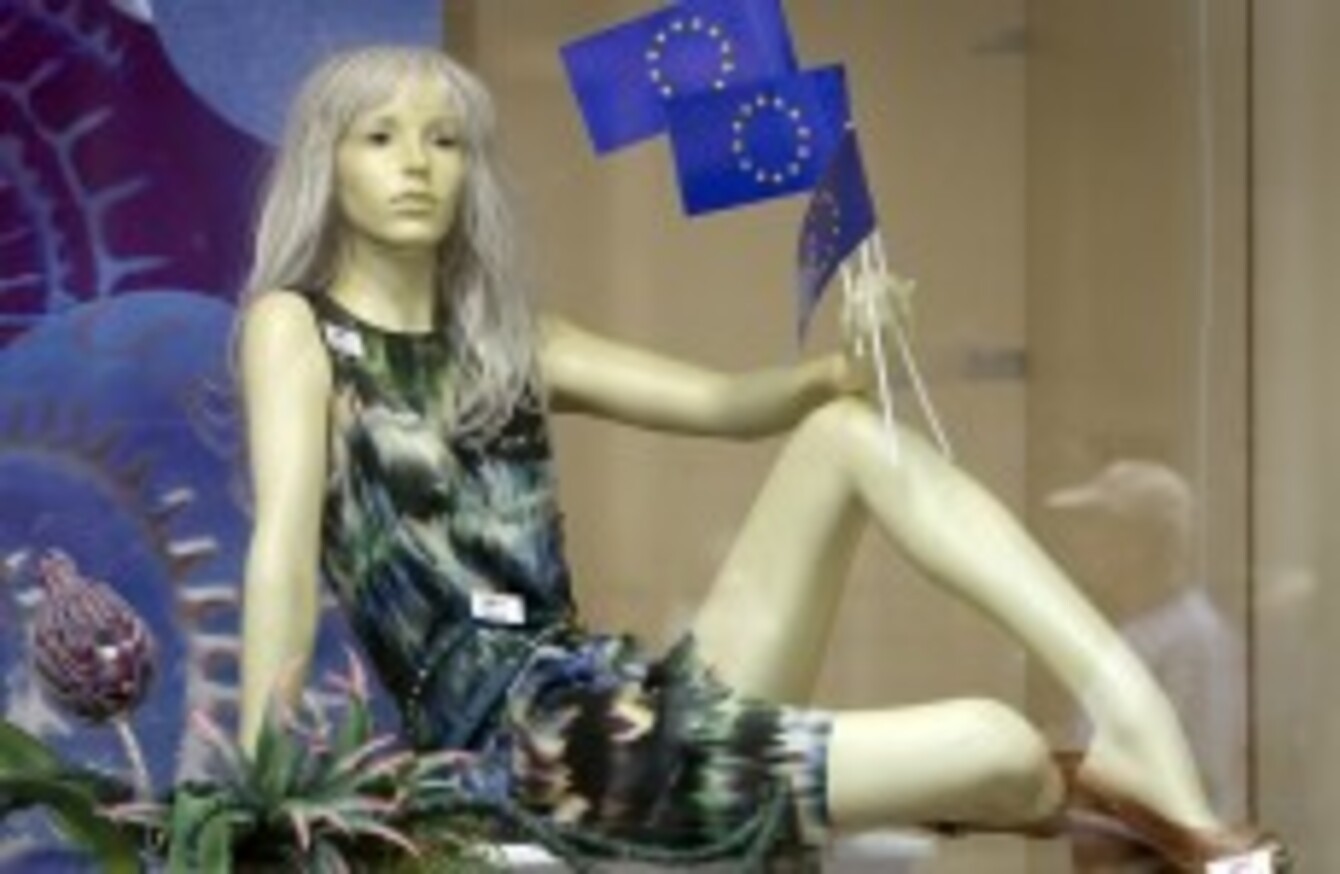 A mannequin with EU flags in a shop in Zagreb, Croatia yesterday
Image: AP Photo/Darko Bandic
A mannequin with EU flags in a shop in Zagreb, Croatia yesterday
Image: AP Photo/Darko Bandic
AFTER ALMOST A decade of negotiations, Croatia officially became the 28th member state of the European Union today.
Croatia was first put on the list of candidate countries nine years ago during Ireland's last presidency of the EU and was formally cleared for membership in March of this year. It officially became a member of the economic and social bloc just after midnight on Monday.
Tánaiste and Minister for Foreign Affairs Eamon Gilmore represented Ireland and the Irish presidency of the EU at the accession ceremony in Zagreb on Sunday night.
"Croatia's accession is a testament to its people's determination to put a troubled period behind them and is an inspiration for its neighbours in the region," said Gilmore.
He said that he believed EU membership would be as "beneficial and transformational to Crotia as it has been to Ireland."
Gilmore joined Croatian Prime Minister Zoran Milanović, the President of the European Council Herman Van Rompuy, and the President of the European Commission José Manuel Barroso at the public event in Zagreb last night.
The accession is seen as proof that Croatia has recovered from the aftermath of the decade of war in Yugoslavia in the 1990s. Croatia was one of the seven countries which emerged from the former state after the multiple conflicts.