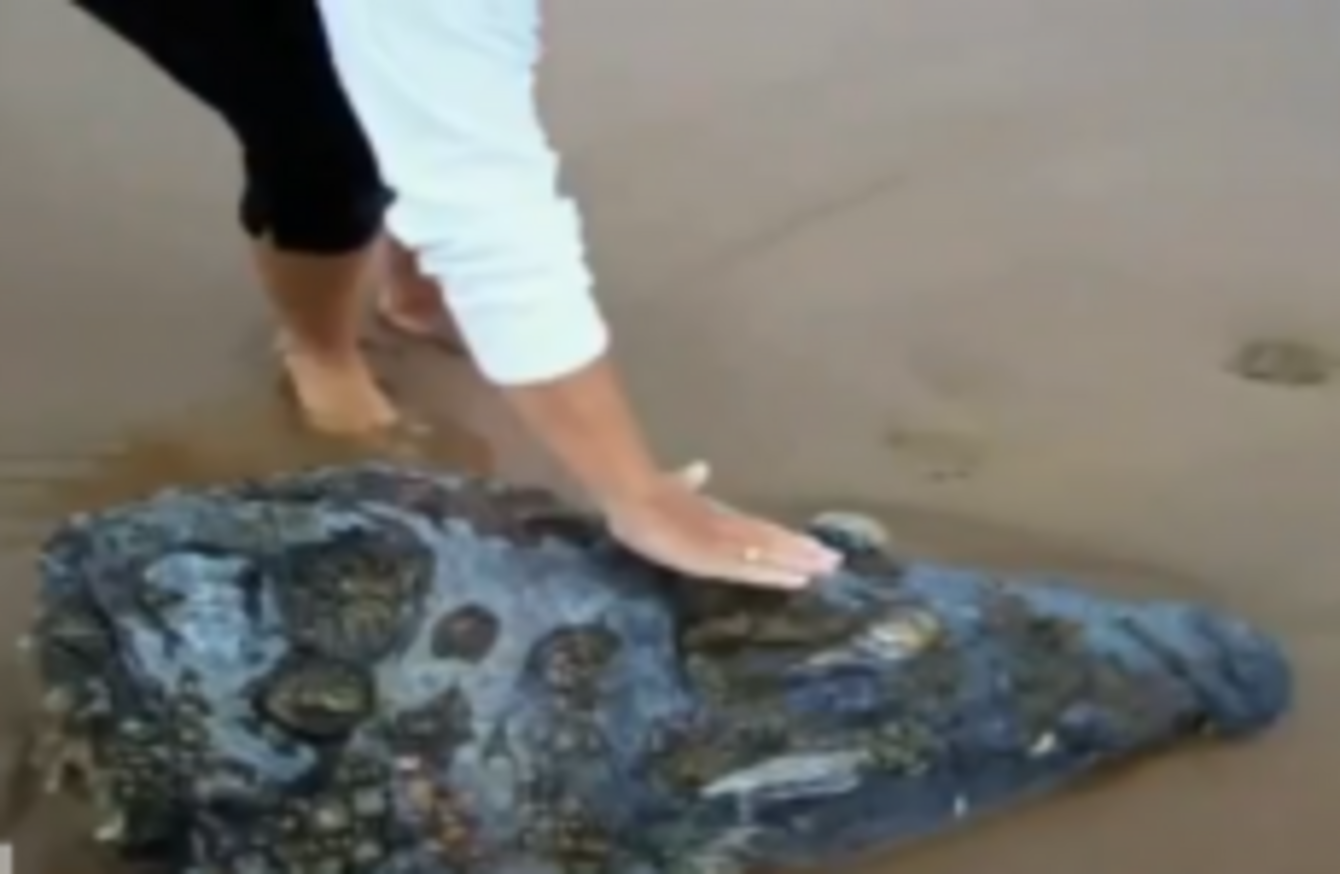 Image: YouTube
Image: YouTube
A HUGE CROCODILE head has been found washed up on a beach in South Africa, with the rest of its body nowhere to be found.
It's not clear how the crocodile was killed, although there is speculation it may have been a shark.
The head was discovered by husband and wife Neale and Brigitte Cary-Smith, who were walking on the beach near their home at St Lucia, north of Durban.
They filmed the discovery. On the video, Neale can be heard speculating that a large shark killed the animal, which he estimates was 3.5 metres long when alive.
Warning: video images may be disturbing

YouTube/AlJazeeraNewsPortal