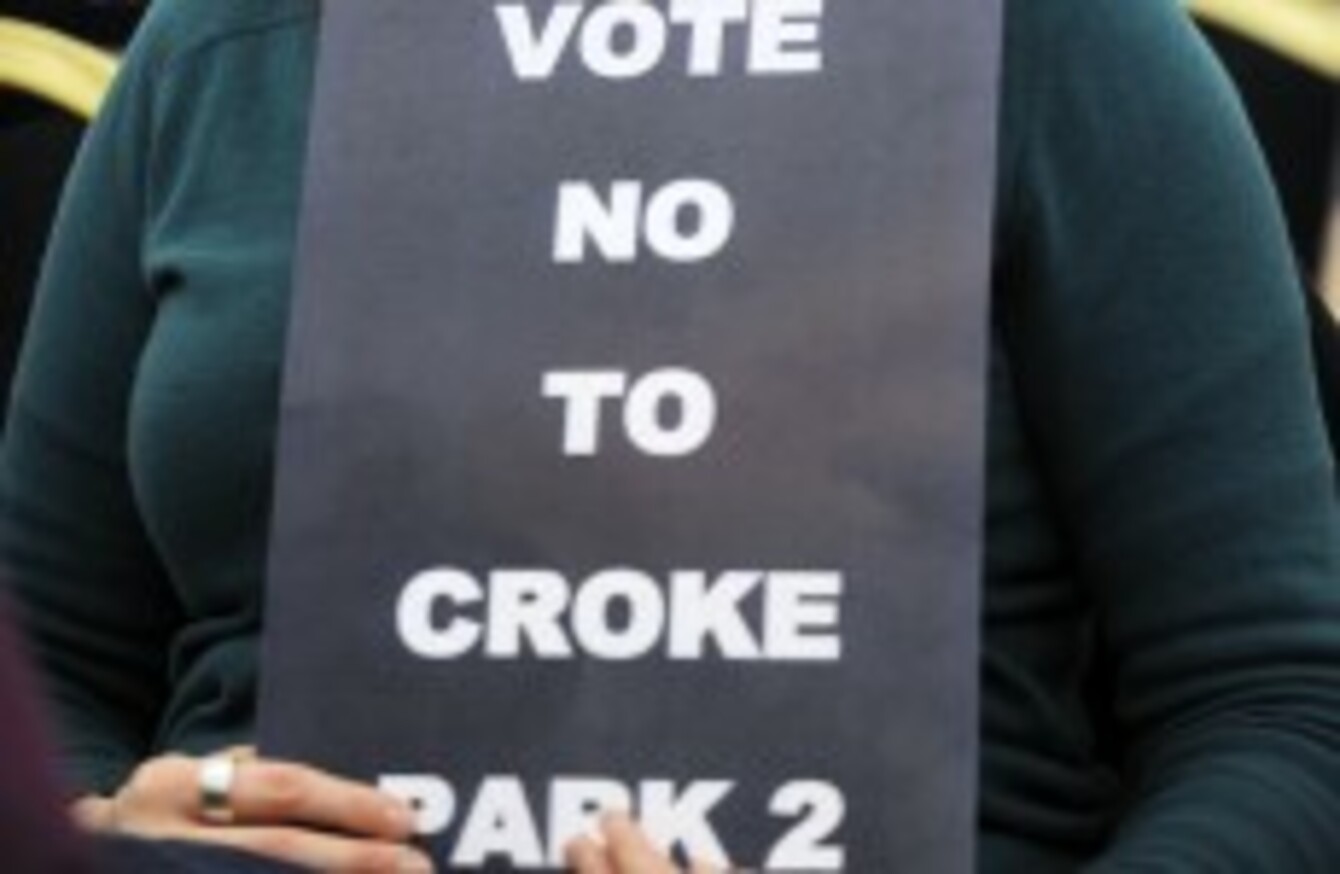 Education workers against Croke Park 2.
Image: Laura Hutton/Photocall Ireland
Education workers against Croke Park 2.
Image: Laura Hutton/Photocall Ireland
FOUR UNIONS OPPOSING the new proposals for the extension of the Croke Park Agreement have confirmed that they will not be bound by a majority vote in favour of the agreement.
The Alliance, which is made up of the INMO, IMO, CPSU and UNITE, also said today that it has written to the General Secretary of Congress seeking a special meeting of the ICTU executive as a matter of urgency.
It said today the meeting is necessary to discuss and debate the "unprecedented nature of the Croke Park II proposals and the "disproportionate impact it will have on many lower paid workers".
The announcement was made following a meeting in Dublin with several other unions opposed to the proposals. These included representatives from the Association of Secondary Teachers of Ireland, the Teachers Union of Ireland and the Association of Higher Civil and Public Servants. Together the unions represent approximately 100,000 public sector workers.
General Secretary of CPSU Eoin Ronayne confirmed that the unions will not be bound by an aggregate ICTU vote in favour of the deal.
"Our members find themselves in the bizarre situation of voting for wage cuts for nurses," he said. "Our members don't work in the health profession and we have a great difficulty with the fact that we are going to decide that they should take a pay cut."
Liam Doran, General Secretary of the INMO said that it was "ironic" that they were meeting on the same day the former IMF mission chief said that Ireland's austerity-only policy was a mistake.
"We have had that very strong admission today from one of the main architects of the austerity programme for this country that it cannot work," he said. "It's a pity it took the IMF so long to realise that fact."
Commenting today, Minister for Public Expenditure and Reform Brendan Howlin said that the IMF and Irish Advisory Council had both reinforced Ireland's "fiscal challenge" and confirmed the "centrality of the savings target" set out by the government.
"It is simply dishonest to say that there are no consequences arising from a 'no' vote", Howlin said, referring to comments made by UNITE's Jimmy Kelly on RTÉ's Morning Ireland today.
"The reality is that the consequences are real and have wider implications for the Irish economy. The 'no' unions are only offering uncertainty to public servants."
"A 'yes' vote offers certainty and protection for public servants and a backdrop by which the State can continue its path to recovery," he added.